I thought that I would do this post for a little bit of fun.
We take it for granted that when we plant seeds, that in time we will reap the benefits - all conditions being good.
However, there is so much more going on out there and if you take a closer look you will see how plants are just like us in many ways.
Take my zucchinis for example.
It produces male and female flowers and once you are able to identify the difference between the two, you will see just how awesome nature is.
The male flower appears on the stem and has no swelling directly beneath the flower.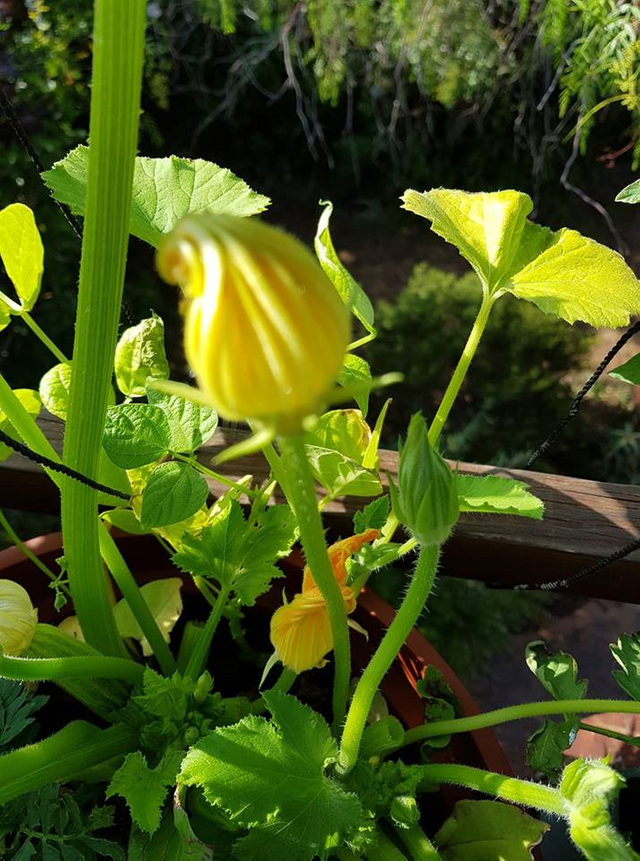 The female flower has a swelling directly beneath the flower where the ovaries are.
Now the exciting part starts with the help of wonderful little helpers - bees and lace wings etc that take pollen from the male flowers and deposit it into the female flower which is then fertilized and will produce the zucchinis.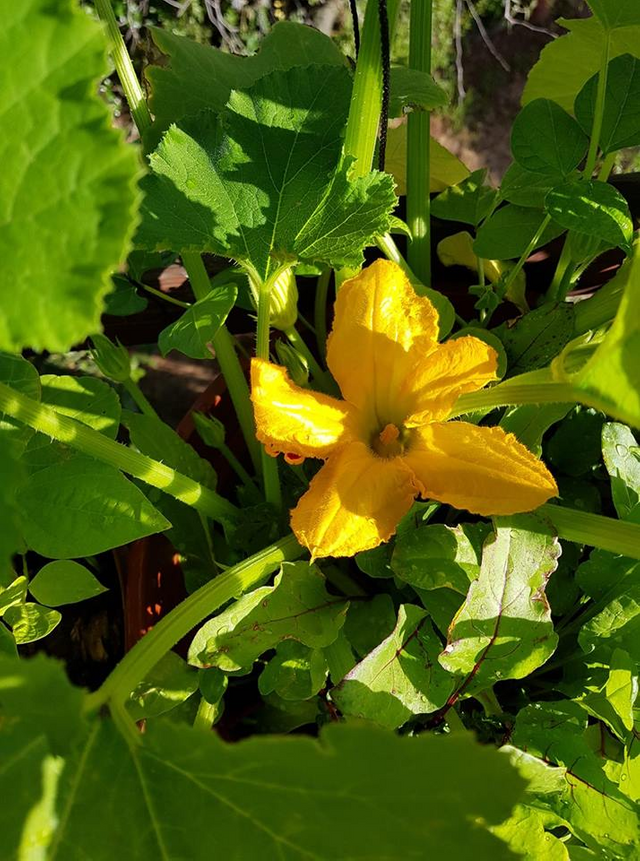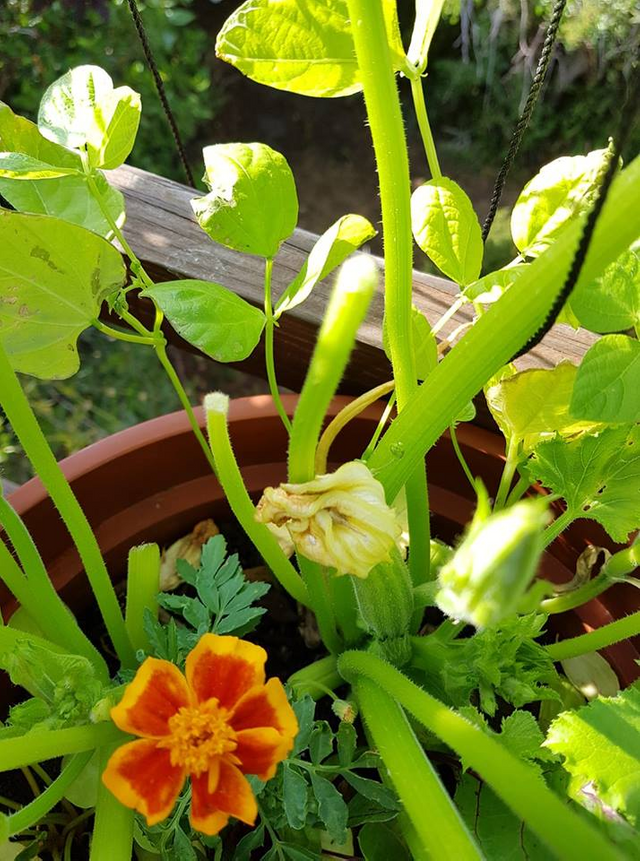 Hope you enjoyed this post!