I have to be honest, even just typing that out is making me hungry Haha!!! I was craving a stuffed roast chicken today so that is precisely what I decided to do, but simultaneously opted to simplify the traditional Sunday meal by serving it with a bake that was a little less conventional and hosted several of the traditional veg, but all within the bake.
The stuffing is really basic - it consists of 3 pork sausage inners, about a cup of breadcrumbs, (if you don't have the bought variety, you can toast two slices of bread and then slice into fine cubes... it works just as wonderfully), an egg, some freshly chopped parsley, thyme, salt, pepper and red salad onions. Pretty much mix that all together by hand and you are done. As for the veg, I made the sauce, blanched the veg and then baked them until golden brown on top.
I have not quite decided yet, but I will most likely just serve this with a simple green salad as with the meat, stuffing and the deliciously cheesy veg - it is quite a heavy plate already.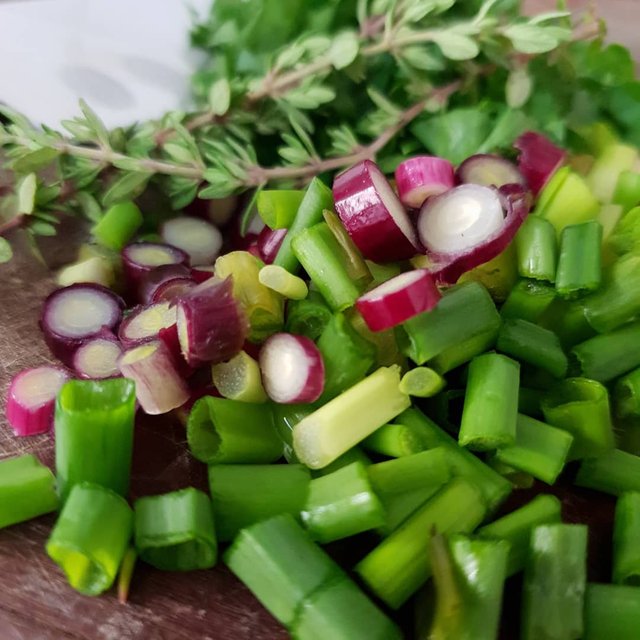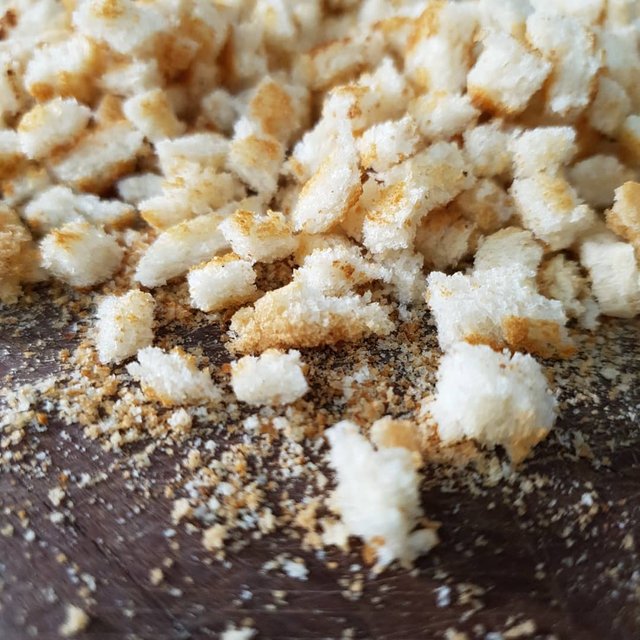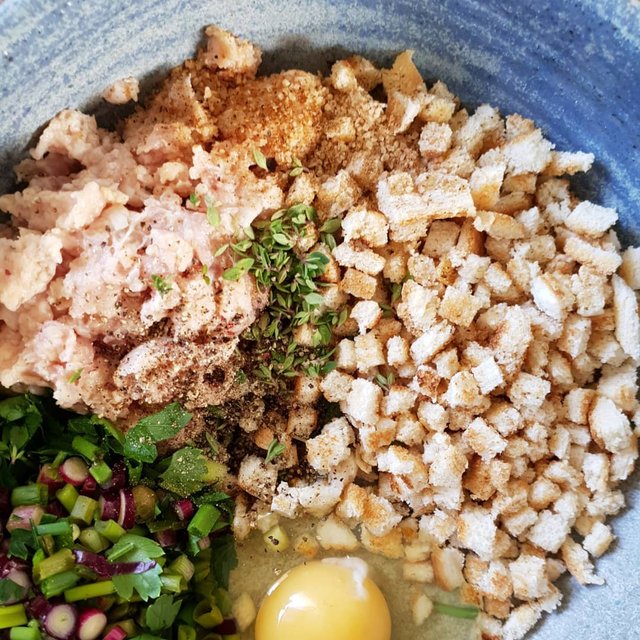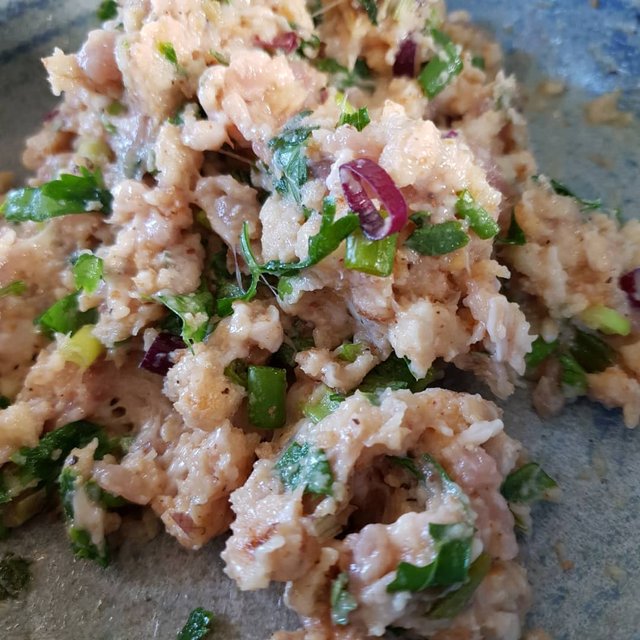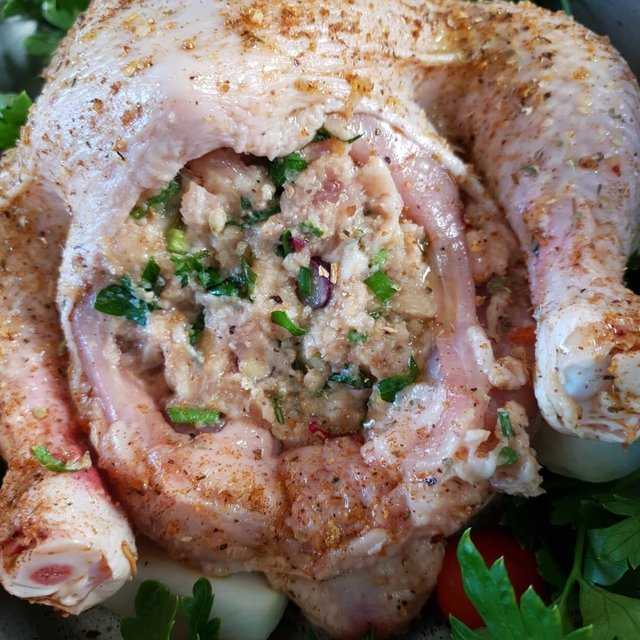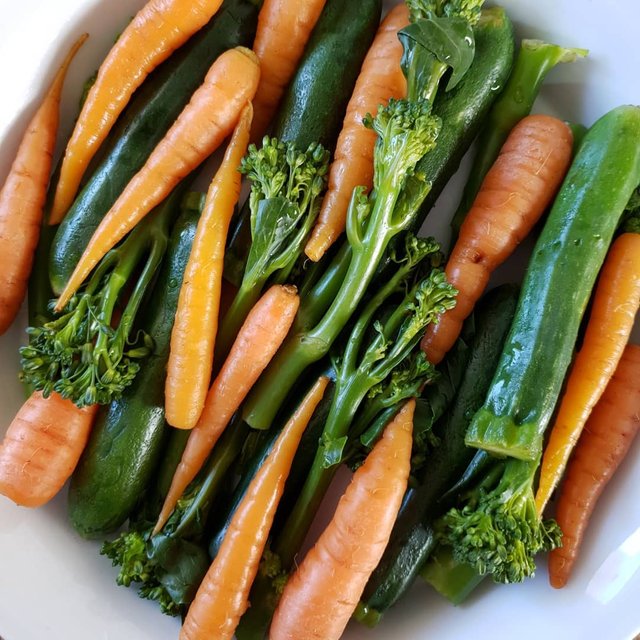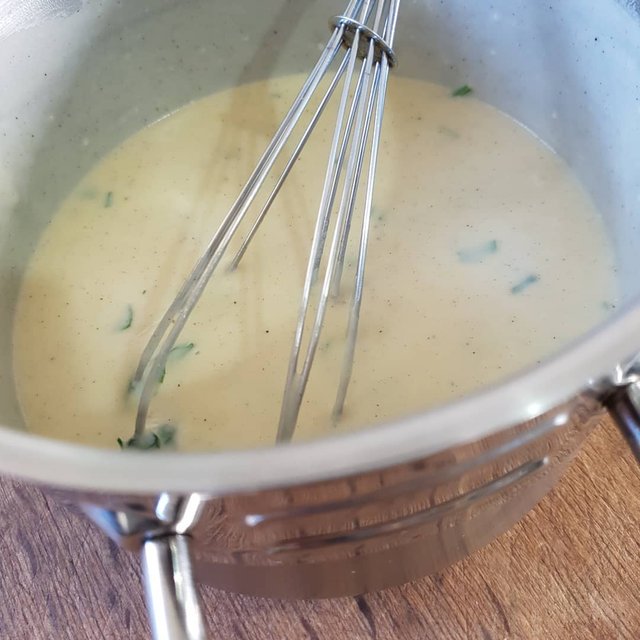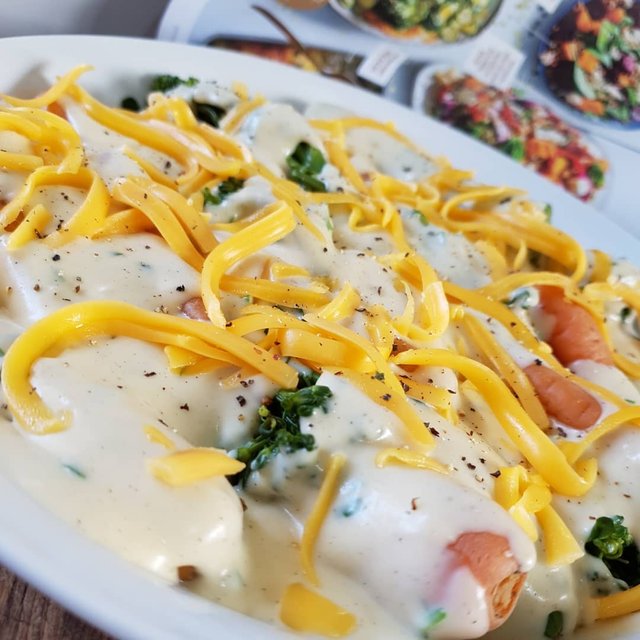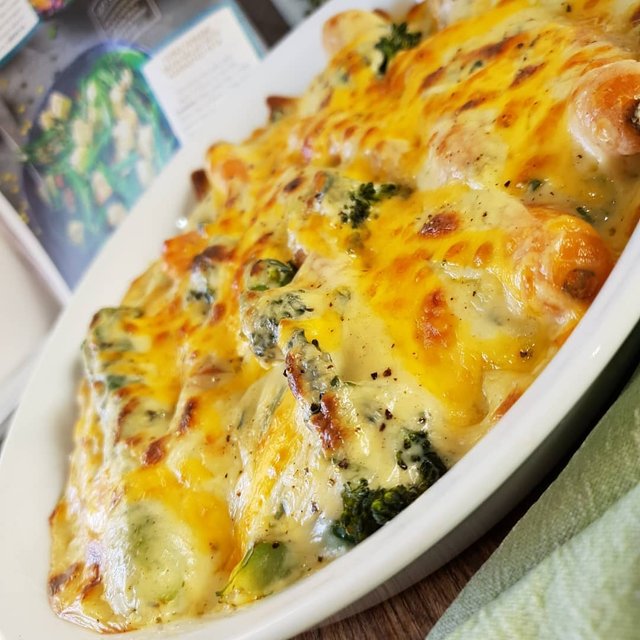 Anyhoooo peeps, I hope you all have a splendid Sunday further!
Don't forget to be FABULOUS!!
#steemitbloggers #share2steem #food #photography #adsactly #steemit #photo #recipe #homecooking #fabulous #roast #life #taste #blog #foodblog #capetown #capetownfood #cooking #goodfood #foodgallery #goodfoodgallery #nomness #yum #sunday #weekend #momskitchen #momchef



EARN STEEM - AUTO-POST TO STEEMIT FROM INSTAGRAM

Until next time...
Much Love from Cape Town, South Africa xxx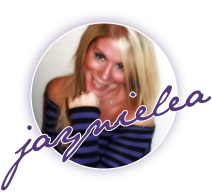 Posted from Instagram via Share2Steem

WHO ARE THE

The @steemitbloggers is a discord community of individuals who are committed to producing content which adds value to the Steemit platform. We are STRONGLY focused on supporting our fellow members individual growth as well as offering support to those that are new to Steemit and still trying to get ahead. We are a CLOSE KNIT community of individuals, each with our own strengths, passions and input, yet ALL willing to go the extra mile for our family members... WHY? - because, simply put - we CARE about one another and MANY HANDS make light work! - THAT is what FAMILY is about! - To infinity and beyond...
Interested in joining the Steemit Bloggers Community?

INTERESTED IN SUPPORTING CURATION INITIATIVES?
@theluvbug regularly supports the Steemit community with upvotes and resteems of great content which is really adding value to this platform, but in order to grow and be able to offer MORE SUPPORT, @theluvbug needs your help - with upvotes and resteems of the latest curation announcements on that profile.