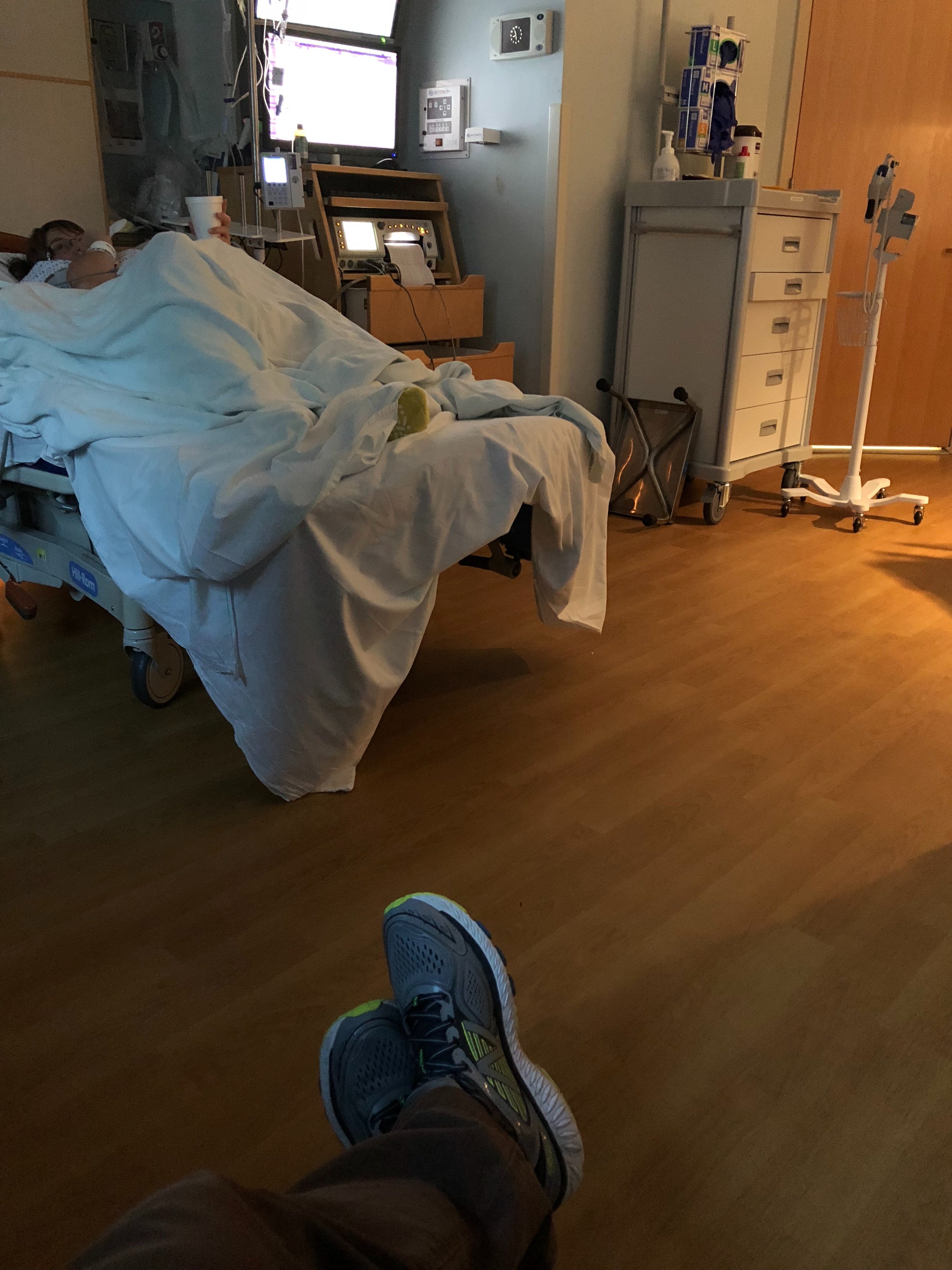 Today I am more useless than a than a blind man in a photo gallery. I'm sitting here in a hospital room while my wife is in labor. Posting to Steemit to give myself some feeling of accomplishment and distract myself from the abject terror of childbirth.
The doctors and nurses here are great. And my wife's sister in law is with us too. And here I sit, as worthless as a pair of skis in the Amazon.
So here's the view! This was taken just now at our hospital in New England, USA. Hopefully I'll be holding my daughter sometime within the next few hours! 😊
Contest Description:
The SteemitBloggers community has people scattered all over the world and so we have decided to create a photographic contest where the members will capture the "world at their feet" in the most CREATIVE way they can think of.


Join us @steemitbloggers
Animation By <@zord189>