Hello!
Today is Tuesday and tonight we are having a hangout at 10 PM. If you are from Bangladesh, you are most welcome to join the hangout. Hangout starts with one of our popular contests - Curation Competition. In curation competition, contestants present their articles and get feedback from expert and experienced Bangladeshi steemians. It helps them in improving their content quality.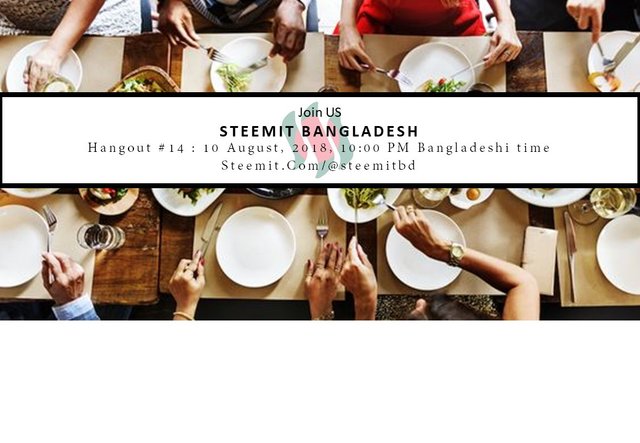 If you are passionate about photography, you can participate in the Photography Contest. You can show your photography skills in your post and get rewards for doing that.
At the end of the competition, the winners' announcement will be made. Whether you win or not, you will learn something from it. You can join and hang out with us without participating in any of the contests.
We all are Bangladeshis here on the hangout. You can speak in Bangla and ask any questions you want. If you are facing any problem with Steemit, you can share that with us. We will try our best to help you. We usually talk about the latest changes and updates of Steemit, and what you can do to do better on Steemit. You can also share your insights and findings.
Topics
Curation Competition. ( Judged by @ayasha, @reazuliqbal, and @sourovafrin and supported by @zaku, @anikaa, and @steemitbd )
Live Stream
Photography Competition
General Discussions
All we want is to help and support you on your Steemit journey. We are stronger together. We can support you better if we stay united. We already started different projects to help you such as getting a free upvote from @steemitbd in your quality content, getting rewards as a winner of the Curation Competition or Photography Contest.
If you are from Bangladesh, you are more than welcome at our hangout. So what are you waiting for? Please come and join us. Let's build a strong Bangladeshi community together!
About SteemitBD
@SteemitBD Steemit Bangladesh is a community by Bangladeshi steemians to support each other. We find a lot of steemians from Bangladesh face difficulties to find visibility and their talent are overlooked. The community channel are helping to value their work from community account and some portion of reward from their articles goes to them. We are also arranging contest among Bangladeshi steemians. If you would like to support the Steemit Bangladesh community, don't forget to upvote and resteem the post.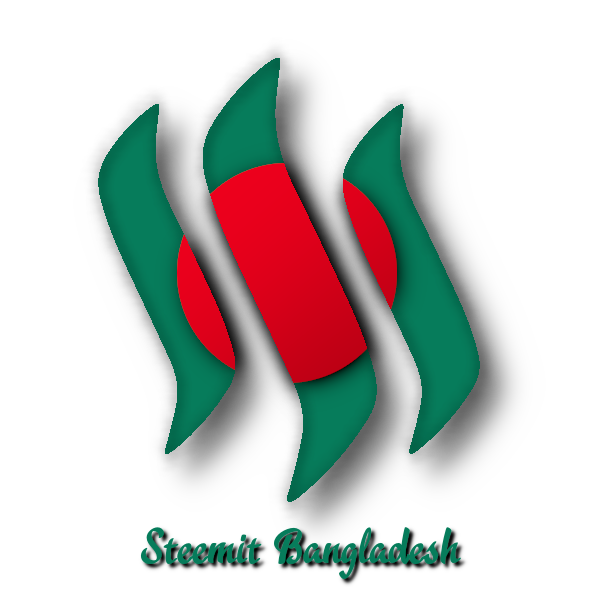 LOGO Credit @ishratamin
If you are From Bangladesh, Join Our @SteemitBD Community