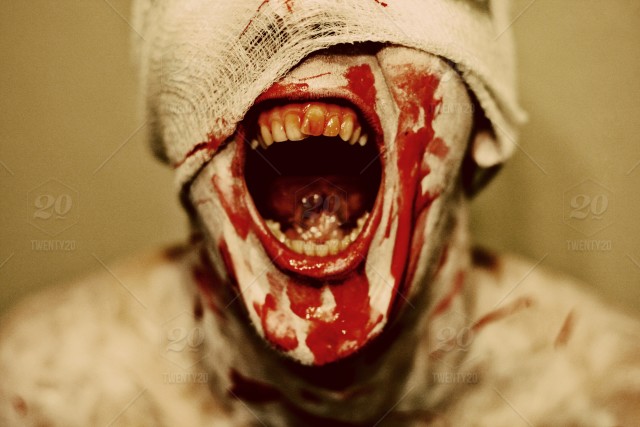 Armageddon is here.
While I do believe that staying positive is the only way to create a positive change, there are real problems at this platform which, while often talked about, are not being properly addressed.
When the posts you put your heart and soul into get little to no attention, you start to question what you are doing here. Some of us experience this despite being here for months and having tons of well respected followers. You might feel less encouraged to post or you might change what you post about or even suck up to those with larger accounts. You may find yourself discouraged about your future here or about the platform itself. This only leads to more shitposting, bot usage, and behavior which doesn't help others much or doesn't feel like who you are.
Decentralized currency with centralized power
The nature of the system allows users with more SP to sway huge portions of the reward pool with their ideas of how the system should work, encouraging minnows to jump on this bandwagon or the other. A huge portion of rewards finds its way back to upvote bots, which may benefit the user but becomes a crutch. Even valuable members of the community who have been here over a year like @scandanavianlife claim that they will not get any significant payout without taking advantage of such bots. Some users like @haejin feel it's ok to post 10x a day for $200 a day, mostly through self-upvoting. Other users like @berniesanders may try to do what they believe is good for the system, but at the same time pressure users to conform to their point of view Or shut up about it. People are quick to point the finger st this one or that one, but perhaps we should focus more energy on ourselves and what's we can do to make the platform better as we improve our own position on it, rather than feeding the polarizing debates.
We all have different ideas about how to solve this problem, and while we disagree the powerful get more powerful and the majority of minnows still eat scraps and are told to shut up and smile about it cause $0.50 is better than nothing. They are lectured about human nature and how they'll be there someday, as if trickle down economics actually works in the long term.
This is a sorry state we are in.
Don't get me wrong, we are all VERY fortunate to be here. Steemit has allowed some of us to peek into new possibilities where we are able to build our lives the way we see fit, earning money for just being who we are. This platform has literally changed my life for the better and I love the people here. But the system is easily gamed and so our potential rewards often go to those who game the system. We don't have to sit back and just deal with it.
We should not focus on demonizing these people but instead focus on changing the conversation.
These people all have their own perspectives. Even among friends we don't always ahree about what's fair and while I don't think it's wrong to have strong opinions about how we go about interacting on the blockchain, we do much better as a community when we form a consensus.
As @berniesanders has shown us, sometimes trolling is the easiest way to draw attention and support from people who have more power in the system. Demanding better conditions can accomplish way more than whining in the chat rooms about our small payout and the misbehavior of certain whales.
But how do we demand better treatment when we seem to have so little power?
The Necromancer Of Steemit
Some of you may know me as the organizer of "The Deadpost Initiative". I would like to expand on this idea and bring forth an army of high quality zombies upon the steemit ecosystem in an act of protest but more than than, in a statement of self empowerment.
First, let me explain The Deadpost Initiative. It is a weekly contest that invites undervalued steemians to share their undervalued posts and receive rewards and comments for it. The initiative has been going on for 22 weeks and has not really grown significantly. My goal was to be able to reward 5-10 minnows with 5-10 Steem each for posts which deserved a lot more than they got. Instead, most weeks we get about $3-8 in total payout for awesome minnows who believe in the project, but little support from dolphins and whales. @ats-David and 2-3 others helped us out once or twice and @bubke a few times as well but often our biggest upvote is from @irreverent-dan who is still a minnow himself, though larger than myself. @amariespeaks donated $8 this week despite being at around 250 SP herself. The project has shown me both how awesome people are and how broken the system is when one whale upvote is worth so many thousands of upvotes from others and there are so few whales around.
At times I want to rage against the whales and dolphins for not supporting this project when meanwhile we see things like @dmania apparently receiving delegation from @ned which is taken advantage of by dolphins and minnows alike. But again this is not about pointing fingers. The fact is, many whales and dolphins are TRYING to act responsibly with their power. But if those great whales and dolphins are too few and too spread thin and busy to notice us and help us grow, we need to find another way.
I propose that all of us who feel under appreciated or undervalued spam steemit by reposting our undervalued QUALITY CONTENT. We are told quality content will pay off, now let's demand proof!
This will be a nice way to vent our frustration when no one notices our posts and when we see shit posts doing better than our life's passion! I think it will serve us and serve the platform much better than trying to change ourselves in order to receive payout, or getting discouraged and quitting the platform or posting less.
Let's bring the deadposts back to life on a mass scale. Rather than shitposting, why not just spam with really good content?
We will organize under a tag #steemitzombies and support each other's zombie posts through resteeming. I think we should also add a little blurb at the top explaining why we are reposting and any other extra information about the post.
The goal
The goal of this protest will be to raise awareness of all of our friends and fellow steemians who we feel deserve more than they get and advancing our own personal status as individuals on the platform so that we can have our piece of the pie and share larger upvotes with people who deserve them. We want a distribution of wealth that reflects a distribution of talent, passion, and hard work, and until we get it, we will rage against this machine.
This is not a war. We are not fighting with anyone. We are just putting our foot down and saying we will be ourselves and post what we want to post, and insist that we are worth more, even if we don't feel like playing by others rules. We hope that more whales and dolphins notice us as individuals and if they don't at least we can work less than churning out new material every day or sacrificing our standards if we want some kind of payout.
Why should we mind seeing the same post a few times our feeds, there is so much great material that we don't have time to read. It's better than letting it all go to waste!
Building Consensus and community
Rather than deciding all the details by myself, I'd like to open this to discussion first. I want to brainstorm with others about how to make this as beneficial as possible to the widest amount of honest and dedicated steemians. It would be nice if we could get a curation group going for zombie posts (we will need curators and delegators). I'd also like ideas about how we can make the biggest impact and get some dolphins and whales onboard to help us. I am not looking to do this all by myself, or be in charge of this project, id like it to be a community effort to improve things at steemit and help turn it into everything it could and should be.
Come find me on discord. I will be in the "Be Awesome" chat for now but we will likely openca different discord for this if enough people are interested.
Please shoot this a resteem if you are onboard.
---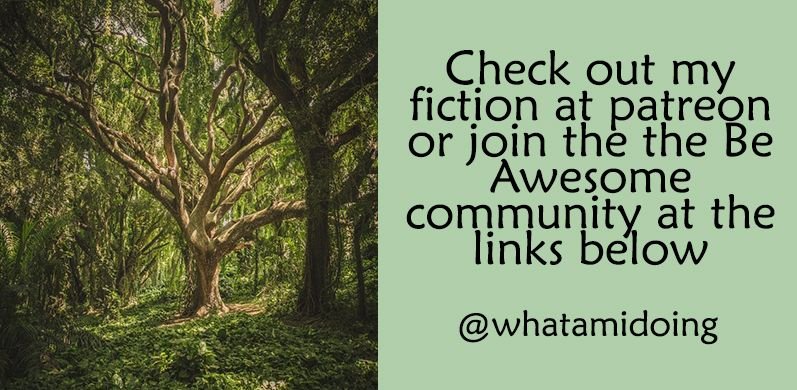 The Be Awesome discord chat, was created with the intention of making deeper connections with fellow steemians. Come talk about "deep shit" and make friends.
—-
I welcome crypto gifts :-D
​
BTC 1HsHctHFoZucpjEY9NfE4SHUfEpCQwaDVc
​ETH 0x252c2641438709687aec16d42974fbc3952f88d8
​LTC Ldzq13WK1fTDZe9p7WvaQhqWyx8TWcweNx
—-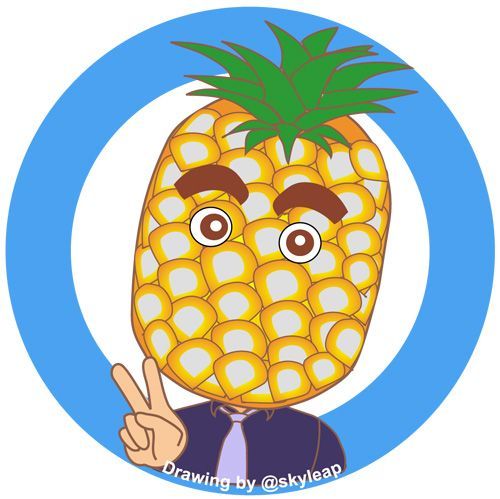 by @skyleap