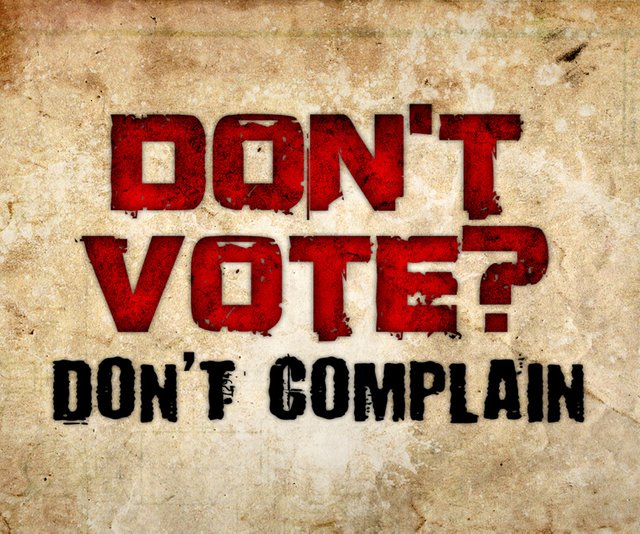 Why is it important??? Just remember that witnesses are the guardians of the steemit blockchain!
I'm no expert on this but from what I can understand; the top 20 witnesses are in control of the most blocks. They get paid in steem to register/fill/complete the blocks that make up the steemit blockchain. If no blocks are added then everything YOU and I do doesn't end up going anywhere. So basically these are the guys/gals that create the ledgers and "sign off" to record the information here on the steemit platform.
This is where my understanding definitely falls short, but I think each witness has approximately 3 seconds per block and then if they don't sing off it gets passed further down the chain/list. So the higher up the list your witness is the more control he/she has over the steemit blockchain!!!!
Did that make sense???
So make sure you pick the #witness that you know has your best interest at heart.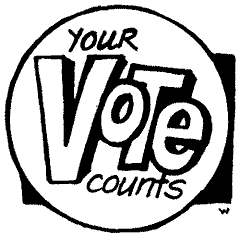 I'll try and keep this blog as short as possible and I suggest that you do your own research, reach out to other members and learn who are the key players on the #steemit platform.
So first up is how to actually cast a vote: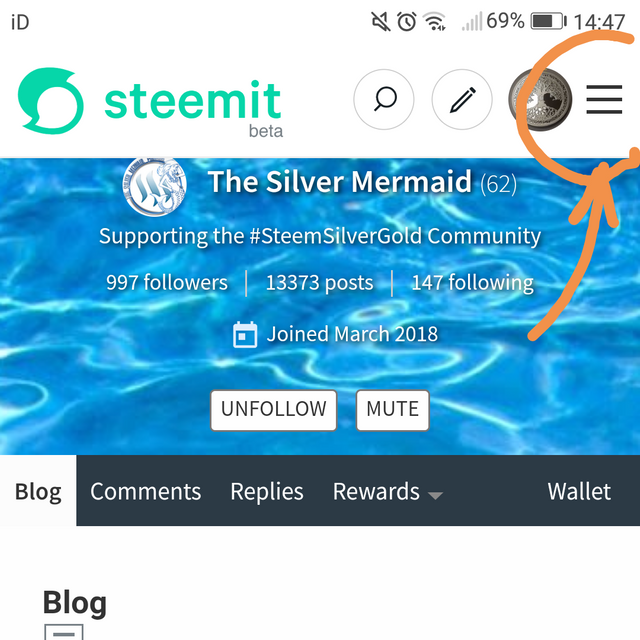 In the top right of your homescreen/blog you will see the main menu. By clicking this you will get this drop down menu:
Once on that drop down menu, simply select "vote for witness".
As a member of steemit, you have the ability to cast 30 individual votes for the people you feel work the best to suit your goals.
As you can see before today I was only voting for 1 witness - @guiltyparties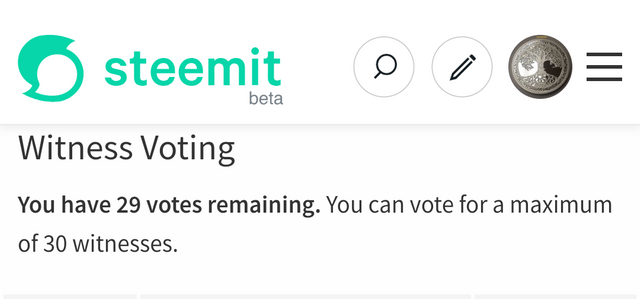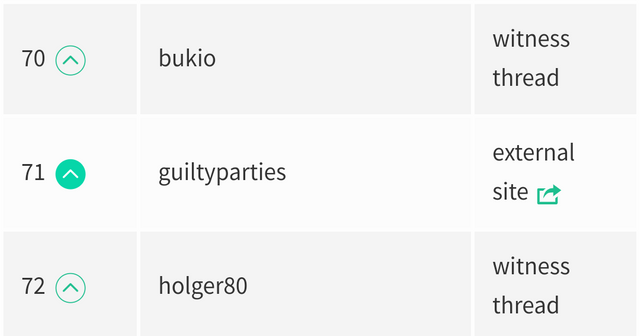 I highly recommend that all #steemsilvergold members vote for him. He's always available on our discord channel and always very supportive to new members by answering questions etc....
While I'm here I think I might cast a few extra votes for the ladies and gentlemen that I have had interactions with and the witnesses I know are working hard to make steemit a better place.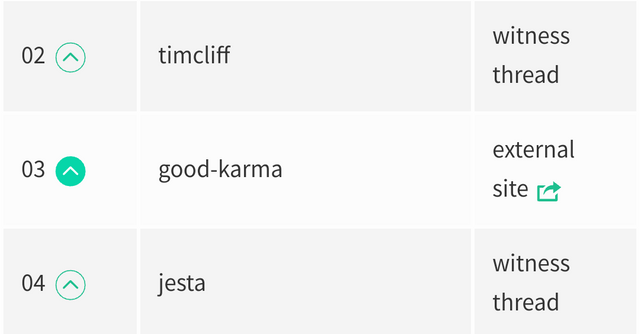 @good-karma - ever used the esteem app?? Thank this guy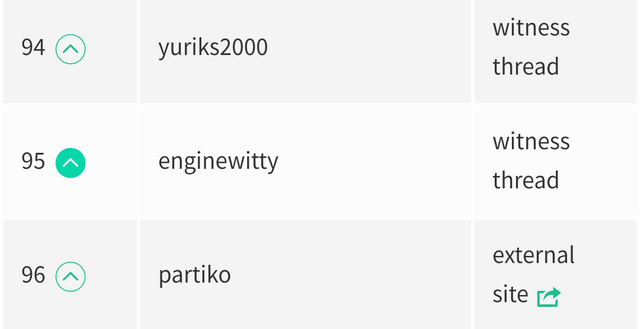 @enginewitty - always there for support and a great member of #thealliance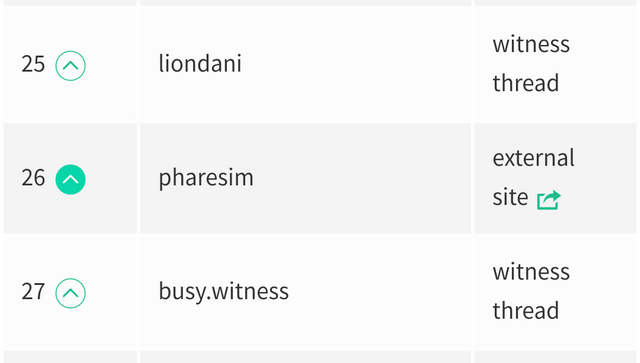 @pharesim - not had much interaction, but does like to support the minnows, occasionally drops an upvote (never turn down an upvote 😉)
And lastly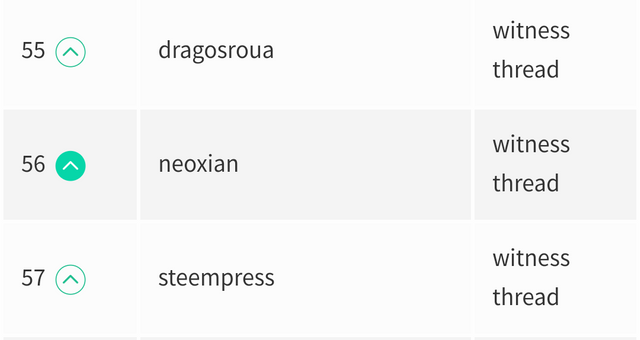 @neoxian - a member and long time supporter of @ssg-community #steemsilvergold. Plus don't forget the owner of the "bank of neoxian".
So those are my choices for now. I'm sure I'll add a few extra over time.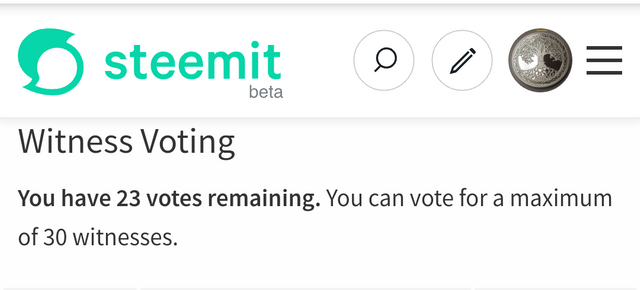 One last extra tip:
If your witness is not in the top 100, you can search and vote for them using the little search bar at the bottom of the voting page to find them: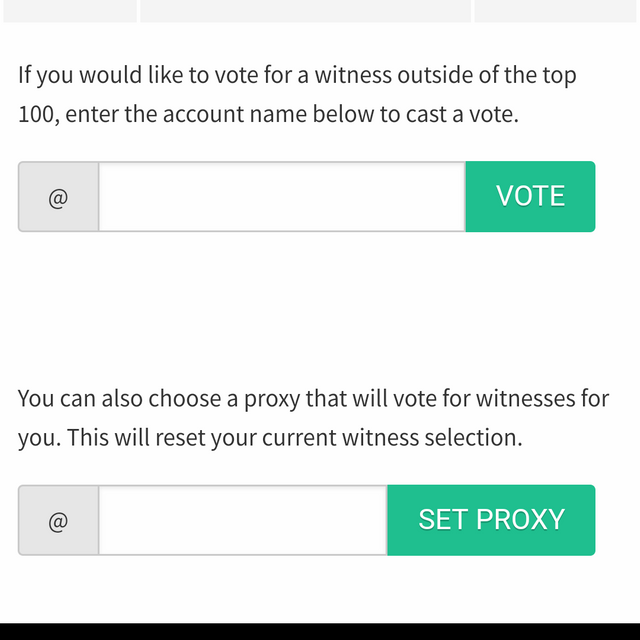 So although I did say I would try and keep this short, I've blabbed on for far too long. So hopefully you've managed to make it this far and understand the process of how to cast a vote? IT'S FREE and doesn't cost you and RC's so even the new members and minnows should all vote.
If you don't vote, please don't complain about how the #hardfork20 went as the witnesses are the ones that control all of this....
Thanks and happy voting