Lately there have been a surge of voting bots to the platform and I have seen some people use them to successfully grow their account. I have a good friend, @gank, who really likes the bots and told me to look into them. I wanted to test some out and see if they did help and here is what I have found so far.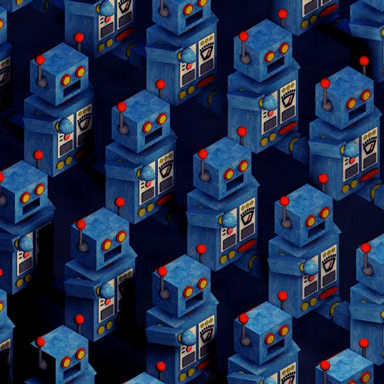 (Source)
First of all, I go back and forth on if I think voting bots are cheating in a sense. Although there are some witnesses who use then and promote them, I can't help but think it undermines the overall goal of Steemit. I do feel they provide a necessary marketing and advertising tool on the platform and can help new Steemonians get a leg up. 
They do cost SBD, but I don't mind that. It is encouraging transactions on the blockchain and that is a good thing.  Like I said, I go back and forth, but I decided to test out a few different bots and see how they worked.
So far I have tested the following bots on two different posts.
My goal was to test the bots with low SBD bids... around 0.5 SBD. I invested a total of 4.65 SBD over 10 transactions. I am happy to report that all worked without any issue.
Using Steem.Supply to calculate how much the posts are worth. The two blogs I used to promote through the bots totaled $43.69 in USD valuation. My average posts makes me about $6.00 so if I subtract that from the total, that leaves me with $31.69.
I spent at total of $22.45 to make an additional $31.69. That isn't a bad investment.
I don't know if all of the increases are directly from the votes from the bots, or new people who saw the post because of the larger number of votes. I do know that after spending $22.45, I'll make an additional $9.24 which is about another 2 SBD. 
This all assumes that the value of SBD and STEEM stay the same. If they drop over the next week before payout, then that will decrease the effectiveness. If the price increases then that could increase the effectiveness of the bots.
I will again calculate how things work after payout is done and I can have a more concrete answer. Right now, the bots can be helpful, but it is important to diversify. By doing a few, you can really have a dramatic increase on a single post and help get new eyes to your blog. More followers and more SP is really my goal right now when trying to promote my posts.
It isn't something that I want to do all the time, but it can be helpful. I am going to continue to test a few more bots on posts that are created for new Steemonians. I'm not going to use them on every single post, but will test one a day for another five days to see which ones work best and then post about my findings.
The bots are a curious things and right now they are paying off. The thing is, the more people use them, the less effective they will become. It is important to try and use ones that not too many other people are using. I'm also only testing out the ones with low bids and have not tested the ones that cost more. I'm not sold on using them after my testing phase, but I'll let you know.
This is an ongoing project and I would love your insight into the bots. 
Let me know your thoughts in the comments below.
Thanks for reading.