I have on boarded a lot of new users on Steemit since I have realised the true of power of blockchain technology. Steemit has impressed me a lot since the beginning and I believe that Steemit has the capacity to change lives of the people. Steemit has opened a separate line for bloggers to earn their livelihoods. Now people can rely on Steemit to earn their bread and butter.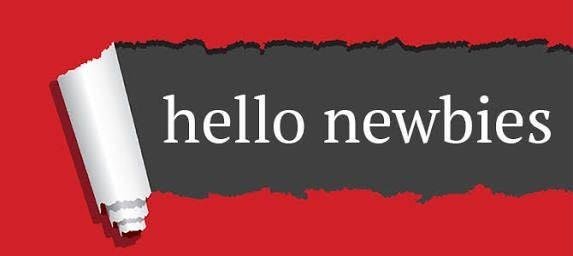 Source
But there are some misconceptions about Steemit. Most of the users that I had on boarded were in the impression that it is easy money. We can earn easily by posting blogs, photos and videos without much work. With the expectation of earning money on every photo they post, they sign up on Steemit. They don't consider the fact that a certain set of skill is needed to post things on social network, you can't post anything and expect to earn money. You should at least know how to put things on your profile and check whether this thing adds value to the community. Some random photo of your life will not earn you money untill it adds value to the community, that's the truth.
So based on my experiences with the new users, I would like to suggest to the newbies that forget about money atleast, for the starting 6 months and continue posting only, if writing is your passion. Don't post blogs only for the sake of earning money. Enjoy your time on Steemit and draw pleasure in writing blogs. This is the only key to earn money on Steemit. You will not earn money here untill you put your precious time and brain in posting good quality content.
Thanks for reading!
Feedback and commnets are much appreciated. You may also like to read my recent post- First try at Digital Poster for Jaipur
If you like my work, kindly give it an upvote and resteem it with your friends.
Follow @vinayakgupta
————————
Have a wonderful day ❤️
Peace ✌🏻