[Map Out Your Next Moves] Week 3 of 4- "YOUR PLAN"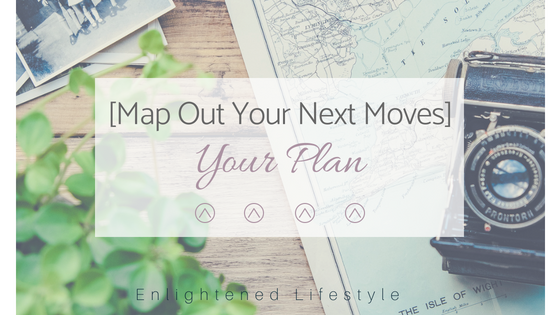 Your Plan
Now the fun begins by implementing a bit of a different mindset and having a checkpoint and references we've created by exploring our "Super Power" and determining "why."
This can have the very same effect creating a real business plan has. Mapping out what you want it to look like, feel like and the outcome and intentions behind the entire thing.
Vision + Mission
Creating content on steemit is very much like having a business when it comes to your vision and mission and in this section of Map out Your Next Moves, it's a great time to get clear on what you Mission and Vision for the steemit platform it.
What are you on a mission to do? What impact do you want to have? What are your intentions? I wrote a post a while back on this you may want to check out: What Are Your Intentions Here?
How do you envision it? What is the short term vision? What is the long term vision? How does it reflect my mission, my superpower and my "why"?
Having clarity around these things can really keep things into perspective moving forward. It's something that you can continuously use as a guide to help stay in your own lane.
Always have in mind, how can I be of service and provide real value?
The Plan + Mapping It Out.
We need to look at the commitment. We need to determine how often we would like to post, how much time we will spend reading and taking in others' posts, and looking at the style and feel to your blog/brand.
It's beneficial to look at the calendar or your schedule and realistically "fit it in" or make time for it. I recently experienced a week where I was unable to find the time to focus and put out last weeks post. Unexpected things come up and in hindsight, I wish I had of had last week's the post written and ready to go. (but it was only half completed)
This idea takes me into the next important aspect, batching your work.
We all have that creative ability more at certain times than others. There are times we have more free time than others. We need to take advantage of those times and complete as much as we can in those creative and productive days. So batch your work!
Spontaneous posting is awesome as well and I believe to be something that keeps the authenticity consistent throughout out our work as well.
Write out on paper your mission, vision, intentions and commitments. Put it in your calendar of when you're going to fit it in. Always be brainstorming new post ideas and have somewhere to quickly write those ideas down as well so you can go back to them.
Your Brand.
Wether you have an actual business or you are branding yourself as an influencer or educator or whatever it may be, having clarity around your overall brand message is really important. We want to focus on being clear in our content, what we stand for, what people can expect and what we are all about, so people can make a quick decision if you are someone they may like to follow.
The description and little bit of content we can provide in our profile is important! At a quick glance, we want others to know as accurately as we can, to know what they can expect from us. (Like an elevator speech)
Consistency in images can really help create a strong brand and become more and more recognizable. I like using canva.com to create images in. It's very quick and easy to use.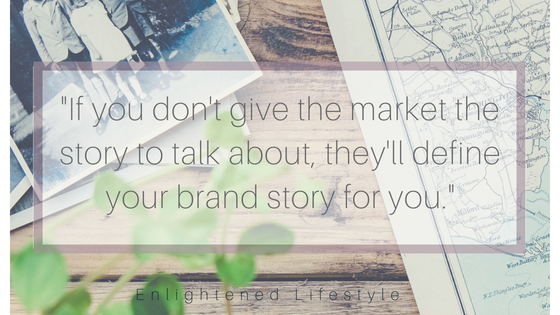 Your Content:
Does it align with what is in your profile? Does it align with your super power? Does it make you feel the way you want to feel while creating it? Does it contribute to your vision and mission?
It's best to use these questions as reference when creating something new.
I highly recommend learning how to format your post with the markdown Style Guide. (I'm still learning) but even learning the basics in the beginning will create better looking and easier to read posts.
Being a Forever Student
I know from being an entrepreneur, it's a commitment to be a forever student. When I discovered Steemit, cryptocurrencies and the blockchain concepts. I knew I would have to up my game in the "learning new things" department.
We will never know it all, and new things come out before we can learn the old, but the more we know the better. Even if it one small thing a day, it adds up overtime and is crucial for success and helps us be able to make smart decisions on our own.
The last and final note, things change. Don't hesitate, if you think that something new will evolve overtime and you're afraid to start, it's ok, guaranteed you will evolve and things WILL change, but in order to evolve, we must start where we are and with what we have to work with.
I look forward to next week's post on "Start before you're ready"
I would love to challenge everyone that takes part by after the 4 weeks, writing a post to share "Your Next Moves," what your intentions are moving forward and what everyone can expect to see.
You can use the tag #mynextmoves. I would love to hear! (For those that engage in the comments each week + write their post with the tag #mynextmoves, I will choose 1 winner to receive 2 Steem at the end of the 4 weeks)
If you missed the previous posts, here they are:
Introduction- Map Out Your Next Moves