ATTENTION!!! A new danger! Account thieves! Read! Make a repost! Warn everyone!!!
ATTENTION!!!
Our friend @loonatic has just warned me of a new danger! Please pay attention! Account animal-shelter has been stolen!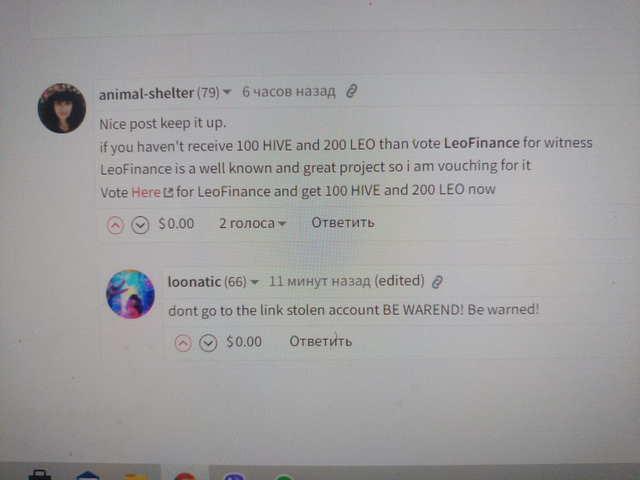 Do not click on the link under any circumstances! These are thieves! They stole our shelter account and now they use it for their dirty purposes.
@cyberrn
@steemitblog
@rme
@cjsdns
@happycapital
@successgr
@jondoe
@axeman
@reminiscence01
@raven203
@cyberrn
Guys who have have power and influence! Please, use your resources to alert the community! Not only this stolen account is being used in this way.
@andrianna
@inber
@karenb51
@tali72
@kenny-crane
@lichtblick
@sponge-bob
@ausbitbank
@da-dawn
@halo
@dswigle
@nikv
@roelandp
@caterinagramm
@phortun
@cryptospa
@haejin
@ranchorelaxo
@seckorama
@appreciator
@corvidae
@brume7
@steempty
@redes
@samantha-w
@gregory-f
@schlees
@birdwatcher
@therealyme
@cornestone
@manorvillemike
@netaterra
@schlees.witness
@penguinpablo
@druckado
@reconnectnature
@steempty-e
@juditka
@ykdesign
@slowwalker
@kona
@loonatic
@ewkaw
@gtg
@creativemary
@cecicastor
@customnature
@old-guy-photos
@mammasitta
@kidsysco
@r2cornell
@jlufer
@schamangerbert
@borepstein
@denmarkguy
@azfix
@silviabeneforty