They say it's your birthday
Well it's my birthday too, yeah.
Not any old birthday: I'm 60 (it was actually quite painful to write that). That makes me part of a very small demographic of Steemit users: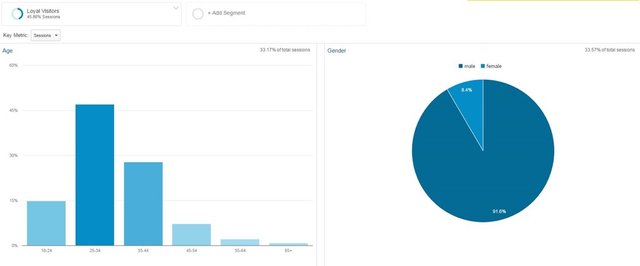 These are the steem age demographics from yesterday, 20th July, kindly provided by our resident data visualization genius, @gavvet.
So where are over-45's, let alone the over 60's? It's not as if there's any shortage of us baby-boomers around - we are still the second largest group after Millenials. Inevitably of course, Boomers are about to go into a precipitous decline. Not all at once, of course. Not like lemmings.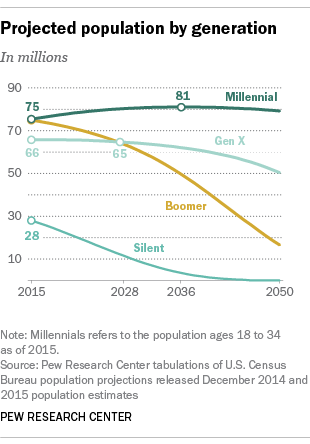 (http://www.pewresearch.org/fact-tank/2016/04/25/millennials-overtake-baby-boomers/)
Well there's no doubt that there is a lower technology uptake rate amoung older people, for a variety of reasons, but the gap from the general population is narrowing slightly.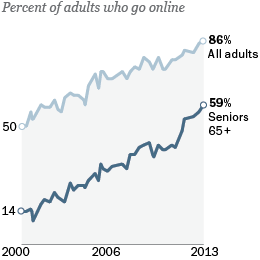 (http://www.pewinternet.org/2014/04/03/older-adults-and-technology-use/)
And as for me? Well, as I mentioned in my intro post, my enthusiasm for new technology is as great as ever, and I still feel like a kid in a techno candy store.
Getting so much better all the time
Like most people, I have a nostalgia for my youth. But one thing's for sure: things are a lot better now. In fact the world, by almost any measure, is better than at any time in human history. This includes the lowest rates of poverty, oppression, violence and hunger (here is a great resource: https://ourworldindata.org/).
Now is a great time to live. Tomorrow promises to be even better. So we have every reason for optimism, which is great for a platform like this, built on a great experiment which essentially is to make the need for violence in governing the interactions between people and organizations redundant.
When my father was in his 90's I remember him saying that he might look old and decrepit on the outside, but inside he still felt the same as he did as a young man. I didn't really believe him then - but now I do. I don't believe people change that much as they grow older, unless they allow themselves to.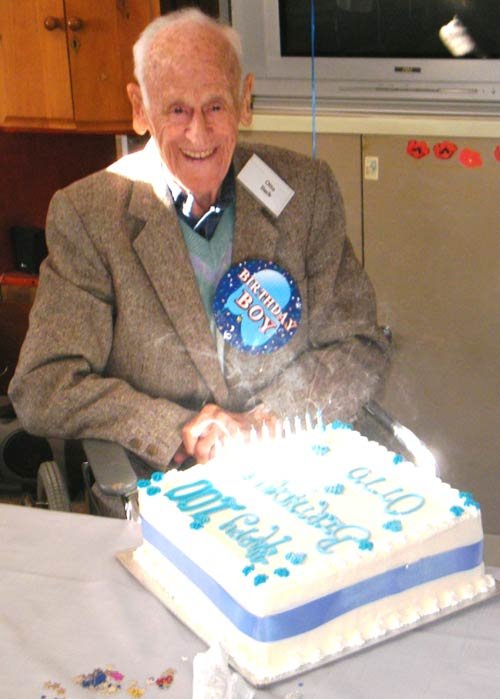 My father was an interesting case study: he was born in 1910. He heard his first radio broadcast by building a crystal radio and erecting an aerial on a hill. He was in the crowd when the first car drove through his small town. He started using a computer at the age of 80 (when he started a new business), he was still involved in running a large outreach organization at the age of 90 (ironically heading up visiting the aged), and was emailing his poetry to friends around the world well into his nineties (he took up poetry at 86). So I learned from him that it's never too late for anything.
And in the end...
I don't intend to grow older, although I suspect my body isn't going to play ball. I still play my guitar too loudly and dream of being a rock star. (Okay that's not going to happen). I won't attempt to act my age.
...The love you take
Is equal to the love
You make