SugarSteem 4.0 Looking at Another Persons Profile Updated
I wanted to show off the new updated "Looking at Another Persons Profile Page" redesign of SugarSteem.
SugarSteem - Another Persons Profile - "default list view"
I wanted to share how it would be shown as you are looking at another persons profile. Here you can do a few new things like:
• Favorite an Author - to add to a sorted list for easier content scanning for authors
• Favorite an Article - Hit the star to favorite a piece of content for later review.
• View their stats and user profile
• Toggle their resteems on/off
• View in a tile vs list view
•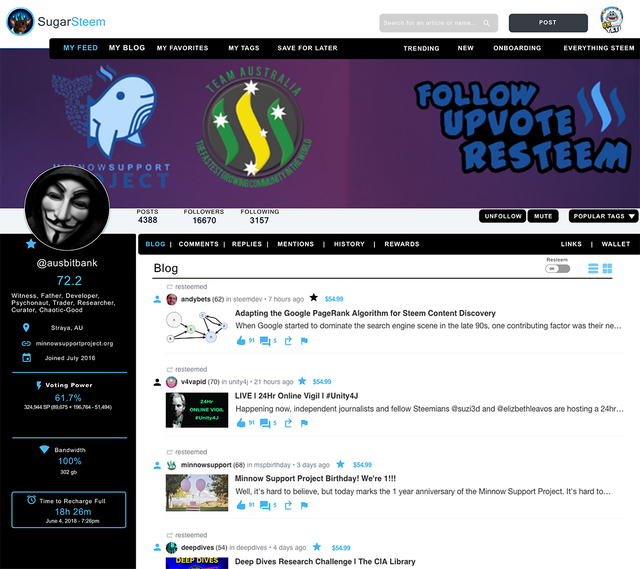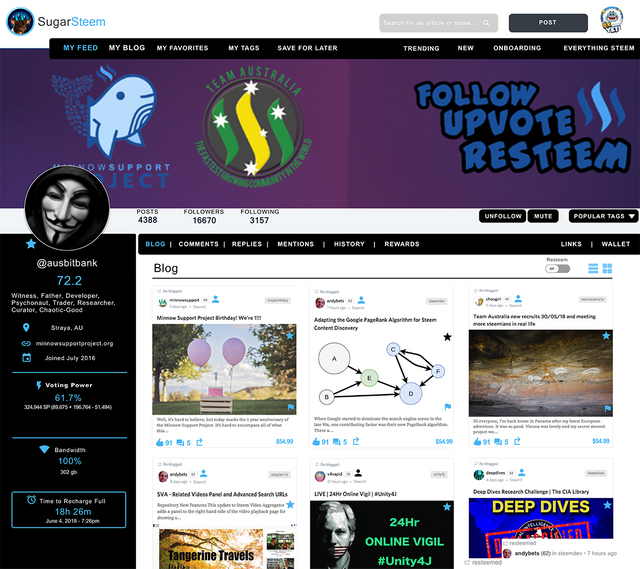 Thank You Steemians!
It's you that use the UI and are the voice that allows me to help shape this community. Thank you for your votes, your constructive comments, and your re-steems, your voice is being heard and translated into features for @SugarSteem.
T-Minus 73 days to hit our MVP!
Personal Shout Outs for the generous upvotes to my UI contribution to the Steem Blockchain.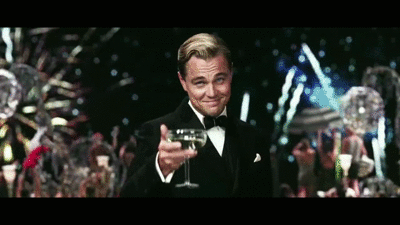 @cryptoctopus, @transisto, @donkeypong, @totolina, @arama, @analisa, @sykochica, @inquiringtimes, @demotruk, @timcliff, @z8teyb289qav9z, @fulltimegeek, @eroche, @ausbitbank, @drakos, @wesleybos, @bestbroplayer, @danielsaori, @whatsup, @arcange, @jesta, @ilanaakoundi, @hr1, @makerhacks, @davemccoy, @protegeaa, @blocktrades, @ebargains, @jamesbrown, @deanliu, @fabien, @drmake, @patrice, @sift666, @coffeex, @abh12345, @overkillcoin, @acidyo, @wackou, @therealwolf, @xaero1, @fredrikaa, @jerrybanfield, @lrock, @playitforward, @mod-tamichh, @noboxes, @aggroed, @kodaxx, @dbzfan4awhile, @teamhumble, @kimzilla, @scorer, @shawnvanderveer, @dshelton32, @yabapmatt, @carface, @slickwilly, @edwardlewis, @geofftk, @socky, @bbrewer, @etcmike, @austinhopper, @alexis555, @bue, @techslut, @protegeaa, @fminerten, @steempty, @stephen.king989, @ma1neevent, @spydo, @dedicatedguy, @personz, @v4vapid, @totolina, @leeuw, @morseke1, @cryptocat, @mes, @poeticsnake, @princessmewmew, @spiritualmax, @edb1984, @remcovdpluijm, @eeks, @clayford08, @etcmike, @mattclarke, @datascience, @netuoso, @followbtcnews, @brandonp, @steempty, @fminerten, @shadowspub, @ammonite, @themarkymark,

How to find me
Steemit: www.steemit.com/@theUXyeti
Steemit: www.steemit.com/@sugarsteem
Discord SugarSteem: https://discord.gg/25E7QtJ
Discord: TheUXyeti or TheUXyeti#5698
Dlive Channel: https://dlive.io/@theuxyeti
IG: thetravelyeti