@lexiconical, @lexiconical Wherefore art thou?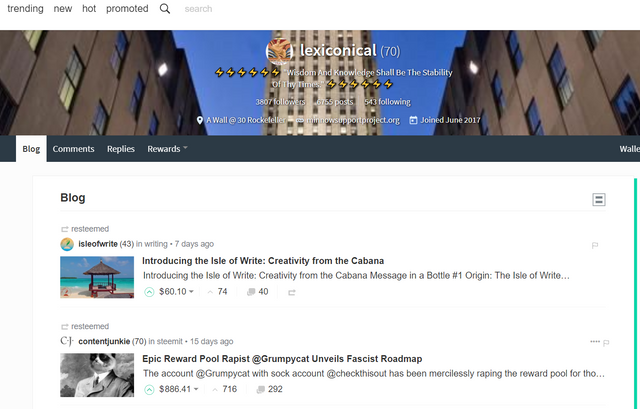 While he (or someone using his login) has resteemed as recently as a week ago, no new content (or even a "peep") from him.
Anyone?
Has the circle-jerking driven away yet another member with a conscience?
This is from his last post 18 days ago:
Can anyone make an argument that those of us attempting to follow good-faith social norms, and create quality content on this platform, are not simply suckers acting as an ATM for certain abusers and whales? Particularly, those of us dumb enough to have traded Bitcoin for Steem?
All I ask is that you let us know where you move to so there's an alternative to the ass-kissing and circle-jerking.