Massive Thanks to Ned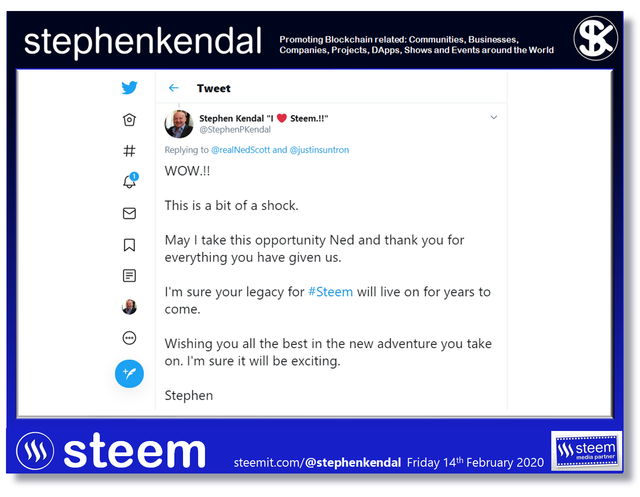 Following on from the announcement on twitter
Following on from the announcement from Ned on twitter, I would like to take this opportunity once more to thank Ned for everything he has given us and wish him tremendous success on his new adventure.
New Accelerator Program
Looking forward to hearing more about the vision on the future of #Steemit in particular details of the New Accelerator Program.
Exciting times.!!
Thanks again for reading.
Stephen