DAILY TRANSACTIONS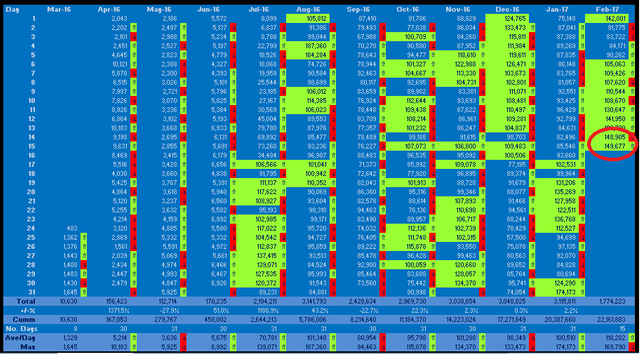 Yesterday saw another stellar day of Daily Transactions on the Steem/Steemit Blockchain of 149,677.
Once again this is exciting to see.
I have made a few more changes to the Daily Transactions Report which now shows the movement ("⇑", "⇓") on the previous Day.
Total Number of Daily Transactions now stands at 22,161,883.
Thanks again for reading.
Stephen