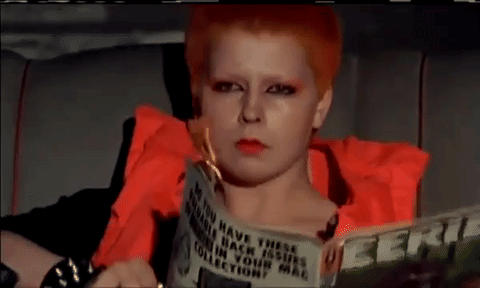 People like tribes, they always have. It's not realistic to wish or hope that everyone will "just get along". That is a naive approach. Will Steemit have groups in the future? I like groups. It allows me to be more open with a select number of people.
In @nspart's latest post, he's threatening to take vengeance on the Puritans within Steemit. After his posts were flagged, he proclaims that he will be soon:
"bringing on the Adult Industry on to Steemit......My goal now is to bring on to Steemit as many Swimwear Models, Nude Models, Fitness Models, Cam Girls, Strippers, Porn Actresses and their fans which will far out number the Puritan Crowd it will also bring in new money, and new users."
Great, another war.
Start a venture with vengeance as your primary motivator, and watch how well that goes.....
This problem keeps cropping up, and wars will continue to wage within Steemit unless we get different rooms within the site. It can best be summed us like this:
Right now in Steemit, we are all smashed up against each other like in a can of sardines. Geeks are alongside con men, pornstars lie along the hemline of an Amish woman. Details of last night's drunken debauchery lie alongside puppy photos from the lady who gardens in her spare time.
I accidentally get a whiff of someone's BO whom I don't really get along with. There are no groups, no separate boards, no places that I can cultivate businesses/friendships within Steemit. There is no dividing space that separates the disparate worlds. There's a reason that reddit has subreddits. It's to keep the world's people in separate rooms, to keep them from strangling each other.
Steemit is a petri dish of people, all kinds of people.
Steemit has no clear identity and so everything goes. But when people are involved, everything does not go. We don't like the same things, do the same things or think the same things. We are all diverse and have been shaped by a lifetime of different experiences. If Steemit just focused on porn and sports, I'd be out of here so fast. There literally would nothing for me. That's not the reality I want to live in. That's not my reality. Sure, I can just use the NSFW filter, but this reason I'm bothered by this particular user's anger is because I have seen it over, and over and over and over again. I felt this same anger when some whales flagged my post. The cause of the anger has not gone away......we are all in one room breathing down each other's nasty necks, and it's getting old. (No, this doesn't mean I hate Steemit, calm down you Steem Addicts.)
Is it time to create a DarkSteemit where @nspart can take out all his vengeance?
A place that no Puritans will be present? Sometimes it does feel like reddit's model gets it right because there are dedicated rooms with certain topics. Maybe Steemit is already planning on going in this direction?
How long can we be expected to all see things the same way, as we are packed like sardines into the same space?
With the current model, wars are inevitable. Flagging will continue. And if you upvote that conman named Dollar Vigilante one more time, I'm going to.....well, I will just continue doing what I've been doing: educating people about facts, and flagging his posts, all of them. He's pretty much abandoned his blog in Steemit and doesn't answer anyone's questions anyway.
I vote for creating a subreddit-like Steemit......I've always thought that could solve a lot of these issues....
Thanks for listening. By the way, I hope that I have not offended you, @nspart. Your post of course alarmed me, especially the vengeance part of it.