@steem-plus is a browser extension available for Chrome, Opera and Firefox. It enhances Steemit to add extra info and capabilities. You can see below it shows a more accurate value of my reputation and adds some extra menus. You can see who has voted for you, mentions and there are links to other related sites with the currently viewed account name filled in for you.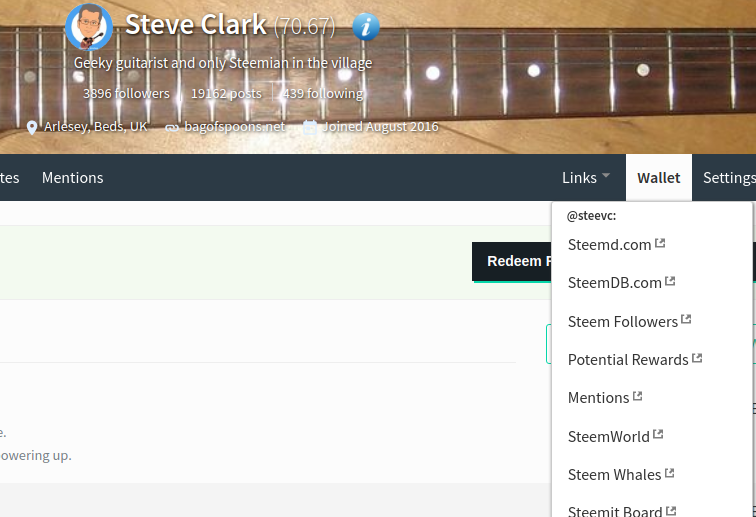 On the wallet page there is a handy Delegate button. The popup shows who you have delegated to already and how much SP they have access to. You can add or remove accounts on there. Note that removing a delegation takes seven days before you get the SP back to prevent double voting. Changing delegation and other financial actions requires your active key, but this is accessed via SteemConnect so the extension does not have access to your key. I advise using a password manager like Lastpass to fill in your keys. It won't do that automatically if you manage to click on a fake link. You can also set two-factor in Lastpass for extra security.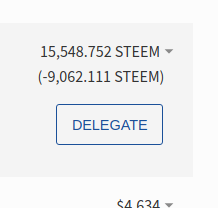 When creating a post it gives you the option to allocate some of the rewards to another account. This is great if you are writing about another Steemian or making use of their content. It's only fair that they should benefit when their work is used. Note that when you share the rewards like this the Steem Plus account gets 10%. That's the only time it takes anything from you. I had that confirmed by developer @stoodkev who was very helpful when I discussed some issues I'd encountered.
You will see you also get a side-by-side preview. This is much easier than scrolling down to check the format.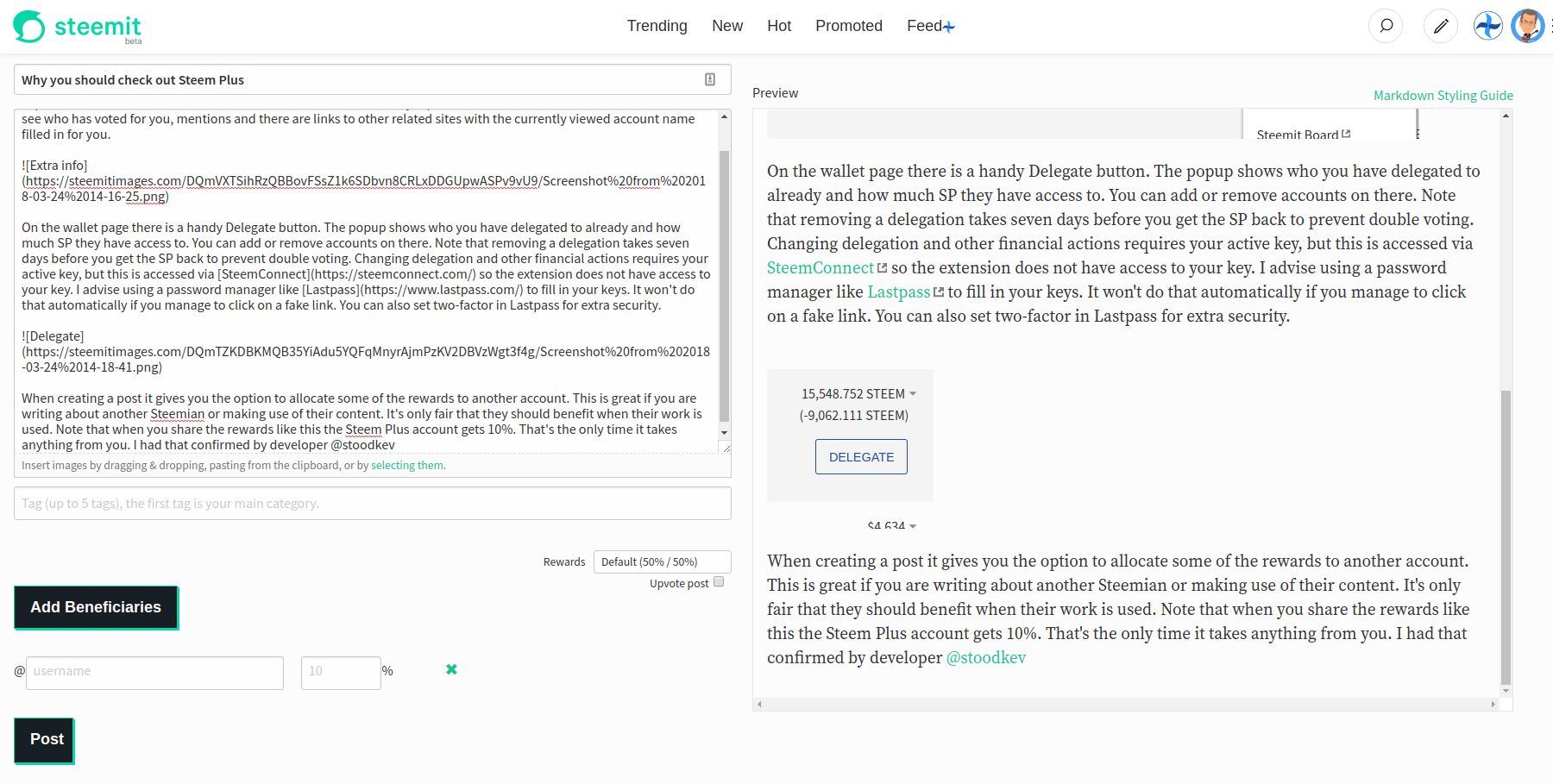 It also shows how much each vote was worth to you. Note that the post summary bar stays at the bottom of the screen so you don't have to scroll down to find it.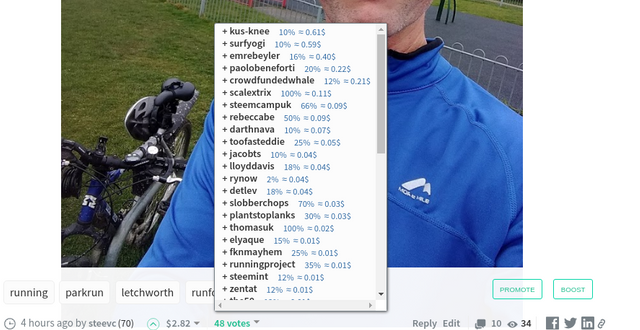 A feature I haven't used much is an alternative Feed page where you can filter by various criteria.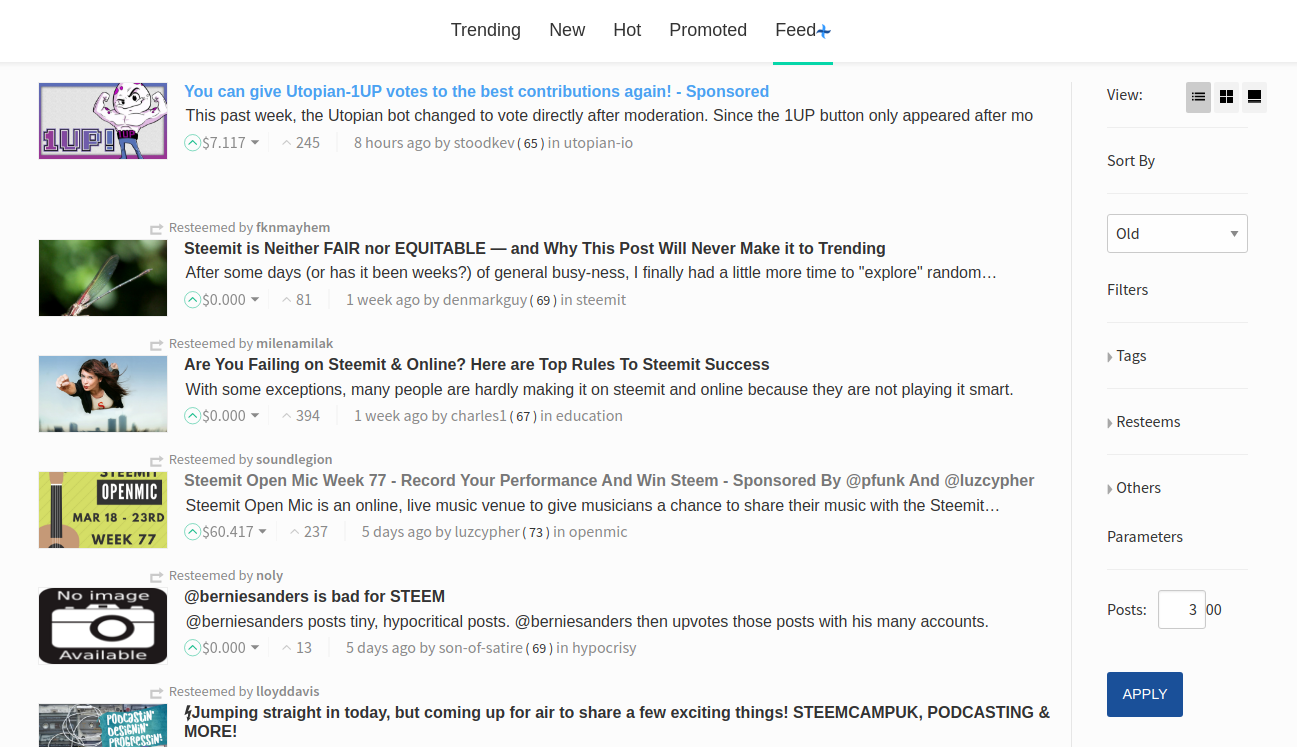 Some of these features were in an extension I used before called Steemit More Info, but that is no longer being developed. I almost forget how Steemit looks without all these extra features and I take them for granted now. I expect the Steemit site will improve in time, but this makes it better right now. Why not give it a try? You can get it from the Chrome appstore.
Steem on!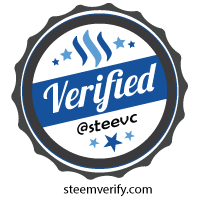 I'm Steve, the geeky guitarist.
I'll buy guitar picks for Steem Dollars
If this post is over seven days old you can vote up one of my newer posts to reward me.
Spam comments may be flagged. Beware of the Commentphant!