Do you vote purely manually or allow others to use your votes? I used to use some services to automate some of my voting, but gave this up as I decided I wanted more control at the expense of less convenience. The ones I used were:
Steemvoter offers automated votes where you can set the percentage for each recipient. If you don't pay then they can use a full vote from you each day on one of their various accounts.
Streemian is no longer operating, but I tried using some voting trails there. I noticed on steemd that some of my votes were going to posts I wouldn't really want to support, e.g. dodgy 'natural' remedies.
I bring this up because I notice some prominent names are voting up posts by this guy. He buys votes worth hundreds of dollars on each post and ends up on trending where he attracts lots of minnow votes and comments. Some people suspected he was not who he said he was, but it seem he has proved this now. I don't even care much about what he posts, but this sort of over-promotion does Steem/Steemit no favours. It sets wrong expectations and is not representative of the best content here.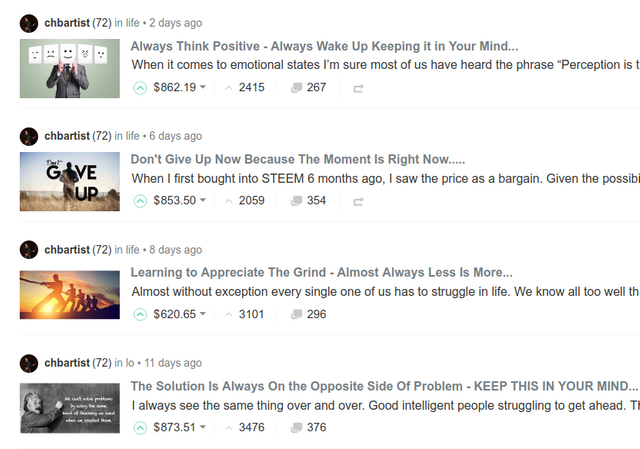 I have flagged some of his posts, but that only removes a few cents. I did comment to say what I had done and why. He actually responded and was pretty polite about it without really justifying what he does. He says things like:
For me this is a closed subject. Do with your blog whatever you want, but do not go into the neighbor's yard just to waste your precious time with small criticisms.
Well part of the point of Steemit is that the users do the moderation and one of the listed reason for flagging is "Disagreement on rewards". He is enriching the vote sellers and reducing what others can make, so I think my flag is valid, if ineffective. I just wonder if some big accounts have allowed their votes to be used on this without realising it. Or maybe they are quite happy about it. Does anyone know either way? I won't name any names, but you can do your own research.
On a slightly different topic I was chatting to @slobberchops when he pointed out some of the impolite comments you can see on Facebook. Would people insult others so much here where they risk getting flagged? I think people should feel free to criticise at least. I don't think I've flagged anyone for insulting me. I only tend to do it where I think their actions harm Steem in general, e.g. spam or milking rewards.
There may be times when I want to automate my votes, but I'm going to look into a DIY approach for this. It shouldn't be too hard to write a bit of Python to do this and leave it running on a Raspberry Pi. Then I can fine-tune the rules to whatever I want. I expect someone has already written this. A Pi would only cost a few pounds a year to run and it could be doing other things too, e.g. ad-filtering.
Finally, I saw this article on Yahoo about blockchain projects that mentions Steemit and DTube. They emphasise that these are hard to censor. I've seen others talking about Minds also being resistant to censorship. It seems a lot of so-called 'alt-right' people are using that. I've had an account there for ages, but I don't use it much as the Steemit community is much better.
Enough of my ramblings, Steem on!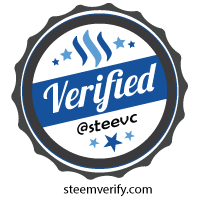 I'm Steve, the geeky guitarist.
Spam comments may be flagged. Beware of the Commentphant!