According to Alexa Steemit could be in the top 1000 sites in the world soon. It's been steadily climbing since last year, with some lulls. I'm not sure what's driving it apart from organic growth. I do see Steemit mentioned in some fairly high exposure news sites, but it's still under the radar for most people.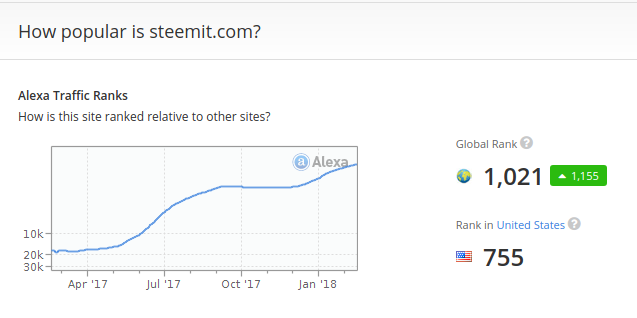 Whilst it's growing worldwide it's falling in places like the USA. I think it was in the top 500 there fairly recently. Korea seems to have peaked too for now. Germany and Japan have been improving recently and those are big markets.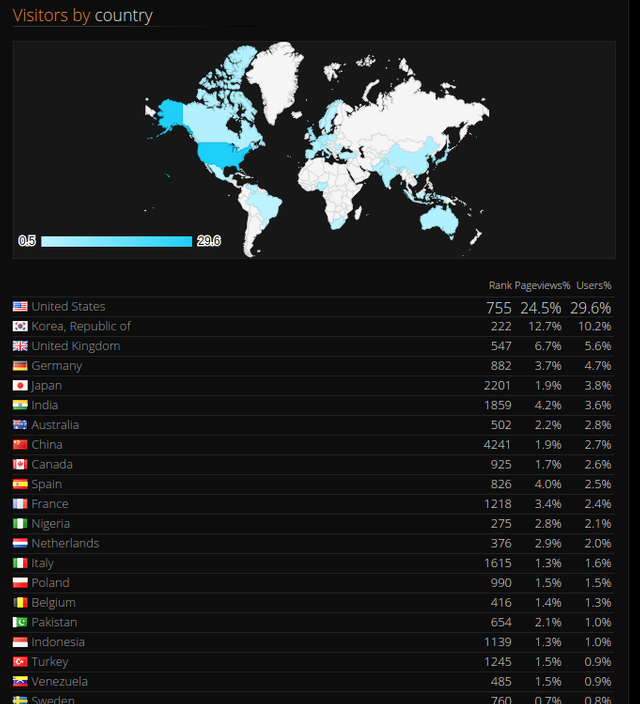 I was really on a high after all the talk of improvements at Steemfest last year, but we're still waiting on new features such as communities and the next hardfork that will allow for many more people to sign up. There was a post by the development team last week about some changes that are on a test system, but I haven't grasped what they mean for us yet. I think it's about scalability, which is obviously crucial to growth. We need the witnesses to be able to cope with it.
If you see Steemit being talking about then you should share that with the community. We need the news to spread and for the platform to have more credibility. It's doing pretty well, but this is just the start of something amazing.
Steem on!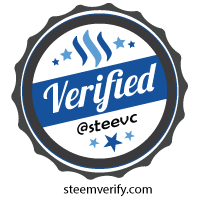 I'm Steve, the geeky guitarist.
I'll buy guitar picks for Steem Dollars
If this post is over seven days old you can vote up one of my newer posts to reward me.
Spam comments may be flagged. Beware of the Commentphant!