It's just two months until Steemfest 3 in Krakow. I think I may have been already booked by this time last year, but I've had to sort out the funds. I've made a booking at the INX Design Hotel. I know @slobberchops and @paulobeneforti are staying there along with their family members. We should get some extra chat time over breakfast. I do like a good hotel breakfast :)
The booking process is a little old-fashioned. You have to email them and then they send you an invoice and a form you have to fill in and send back. That means printing it off and then scanning/emailing or faxing(!).
As previously mentioned, I'm hoping to pay for all this using my Wirex debit card that I have topped up with my Steem earnings. If there's any issues with that I'll just have to resort to the old credit card. BTW You don't generally get the Wirex 'cryptoback' for on-line purchases.
I still need to book the flight and airport parking. I'll be flying from Luton on the Wednesday, getting in around 3pm. I'll look out for other Steemians there in case anyone want to share a cab into town. Alternatively I can get the train.
I don't have my actual Steemfest ticket yet. I just need another week of powering down to have enough for that.
I'm starting to get excited about this event. If it's half as good as last year it will be amazing.
Steem on, and see you soon.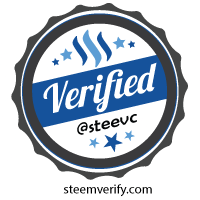 I'm Steve, the geeky guitarist.
Spam comments may be flagged. Beware of the Commentphant!