This post was inspired by this piece by @dunstuff. It's a bit of a rant about the state of Steemit. He (I'm assuming it's he) has been here a year, but is considering leaving. That's always sad to hear. In his case it may be partly driven by what he's seen whilst curating as part of the @SteemFlagRewards efforts to clean up Steemit. It's not hard to find people just exploiting the platform for pure greed. You can see it at all levels from the top of the trending page to minnows 'circle-jerking' junk posts.
We have to accept that it's not a 'fair' system in that not everyone can get the big rewards. A lot depends on who you know who will support you and what means you are willing to use. It's much like the world in general where the rich look after themselves and their friends when they could be helping many others.
A lot of the big accounts were built up in the early days of Steem. Some people mined Steem when that was possible and others invested considerable sums. I can appreciate that the investors want a return, but it depends on whether they want it now or are willing to help Steemit grow and possibly make a lot more in a year or more. We need good people to stick around rather than being driven away by seeing too much abuse of the system.
I tend to look for the good in all things. I believe most people are good, but their personal circumstances may drive them to desperate measures. A few just don't care and will exploit the system for maximum profit. There's little I can do about them, but I can support those I see doing good.
Examples of good work are:
Open Mic is a contest that has been running for 100 weeks. There are some nice prizes to be won, but it is also a place for musicians to get exposure to a wider audience. The organiser, @luzcypher, has had to add some extra rules as people tried to cheat by using videos from other people. That means the judges have to do some extra checking and they are not making much from doing that.
@adollaraday was set up by @pennsif to help good causes. He is putting in the work to check they are for real.
@promo-steem promote this platform around the world. I saw them in action at the London Crypto Show. Several of them had travelled long distances to be there.
There are plenty of others who are helping build the community and encouraging new users. I think we can do more to emphasise these positive aspects and we should support those involved. I know there are lots of other efforts on a regional level. Feel free to promote them in the comments.
The freedom we have here means that people can do whatever they like. If they have enough Steem Power then there's little we can do to stop them, but we can all still earn something and help others who do deserve it. Use your vote to make a difference. Also, support the witnesses whose work you think improves the platform.
I don't see many other platforms with so much potential to do good and I've not seen a community to match what we have.
If you want to get involved with the @SteemFlagRewards curation then it's probably best to go to the Discord channel to chat with the team. You can earn something from helping out, but it can be stressful. I know some of them put in a lot of work and you risk getting retaliation. A lot of my posts are being flagged by someone we dealt with who feels it was unfair. We're just trying to raise the quality of Steemit in a small way. It's not about attacking minnows. If they are adding value to the platform then they definitely deserve rewards. Plagiarism, spam and 'vote farming' are not the way.
Let's not let the bad actors get us down. Let's be positive and do what we can to make Steemit a better, friendlier place that helps those who deserve it. All liquid rewards from this post will go to @adollaraday.
Steem on!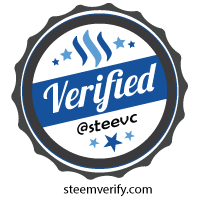 I'm Steve, the geeky guitarist.
Spam comments may be flagged. Beware of the Commentphant!