I'm in the fortunate position of living in a wealthy country with a good job, so I don't rely on what I make from Steemit. It can still be a nice source of extra income to treat myself and may be useful to support me when I don't want to work any more. I realise that for some people the extra income can be life-changing. In some countries monthly income may be just a few dollars that may not be enough for essentials. This is one area I see massive potential for this platform if those people can find ways to add value here. That can be through posting and curation, but could also be through providing services, e.g. translation or design. Utopian is just one way to do this.
I also see it as a way to support creators who may otherwise struggle to earn from what they do. That can be artists, musicians or software developers. We can use our votes to show our appreciation and help them to do more work on these things. There's also the option to buy their creations for Steem or SBD. I've bought art, music and even 3d printed works this way.
Then there are charities. There are a number on Steemit, but it can be hard to verify that they are genuine unless they are endorsed by people we trust. I previously used the Tsu platform that allowed charities to verify themselves by submitting documentation to the company to get a charity 'badge' on their account. A lot of good work went on there until the service was shut down due to issues with their backers. Here on Steemit @pennsif has an initiative called #ADollarADay where people can donate whatever amount they choose to be donated to a selection of charities he has checked out. You can do that directly, but you get some recognition if you do it via him. Of course that involves a level of trust, but you can check his transactions to see where his funds go. I've started doing this and will be looking to allocate some of my earnings to continue this.
I've supported charities using automatic votes so they always get something from me when they post. I've used Steem Voter, but here are other ways to do this.
Another way to support people is via delegation so that they get to use some of your SP. That earns them more from curation and they can choose to self-vote too. That can a controversial subject, but I really don't mind it if it's doing some good.
A further way to support people is via @steembasicincome. If you send them 1 Steem you can nominate someone who will get a vote on their posts from the service, forever. As a bonus you get a vote for yourself. I've nominated 16 people so far. It's not a huge amount they get, but it can add up over the years and may also encourage them to keep on posting. You don't need to nominate me and I'm not interested in reciprocating just because you do. I like to choose who I support.
The last one I'll mention for now is @mannacurrency. This is another way to get a basic income. Just by signing up you get allocated some of their Manna coin. That is currently a few cents each week, but you get more if you refer people. They rely on donations to keep going and you can now do that with Steem. I had the honour of being the first person to do that. Doing so gets me some more Manna, but it's currently worth less that what I paid. I've done okay from them so far and will be looking to use what I have for donations in future.
From the moment I first saw Steemit I saw great potential to help others and I'm keen to do that where I can. I certainly don't need a 'Lambo', but maybe I can get my first electric car when my current car dies. I'm really not bothered about being rich, just to be able to provide for my family. There's great inequality in wealth distribution that has little to do with how hard you work. I think Steemit can be part of the solution to that.
Steem on!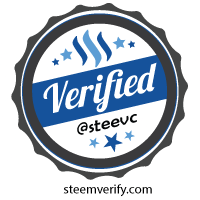 I'm Steve, the geeky guitarist.
I'll buy guitar picks for Steem Dollars
Get a Wirex Debit Card to spend your crypto.
Get some passive income with Mannabase
If this post is over seven days old you can vote up one of my newer posts to reward me.
Spam comments may be flagged. Beware of the Commentphant!