Not sure if this has been proposed before, but I think the Steemit engine could be used as the heart of a Q&A site. I'm thinking of something like Stack Overflow. This site was created by development gurus Joel Spolsky and Jeff Attwood as a place for programmers to post questions and get suggestions for solutions. They have expanded it with a set of related sites that cover all sorts of other topics, from bicycles to philosophy.
Stack Overflow was not meant to be a social site. It's all about getting good answers that are rewarded by voting, much like Steemit comments. You gain reputation points based on how many votes your questions and answers get, also similar to here. There is an option to offer a bounty of reputation points for a good answer.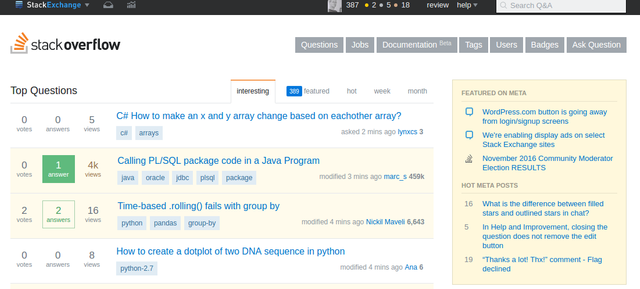 Of course on Steemit people would also be earning by participating. Perhaps there could be a new section for questions, with tags to indicate the topic area. It would be a great way to get more people to participate if they have expertise in any area.
I think Steemit could expand in various ways, but we should be able to choose which aspects we wish to participate in. There could be a short form post area (like Twitter), a more social network side with privacy options (like Facebook) as well as sale and wanted ads. Some people will have no interest in some of those and it should be easy to opt out. It's clear that a lot of people do not feel up to writing long form posts, so we should have something for everyone.
I'm sure some of these are already being worked on and we'll see the results soon.
What would you like to see?