I see some people here whose re-Steems outnumber their own posts. Some seem to do it almost exclusively. One issue with that is that their own posts may get lost in the noise. If you are re-Steeming the same person a lot then why not write a post to suggest that others follow them (e.g. a variant on my Follow Friday)? If you want to feature certain posts then write a post about them and say why you think they are interesting. A bit of context is generally useful.
That said, I do re-Steem a few posts. They may be some that mention me or just those that I think people really need to see, but I'll try to not let them outnumber my own posts. I know some people are not keen on seeing them. If there's a post by one of the top accounts then people will probably have seen it anyway.
I try to manage the feed I see here by selectively following those who post what I'm interested in. I won't just follow people back to return the favour. It's just not viable for me to follow that many as my reading time is limited. If you re-Steem too much then I may have to un-follow you.
Part of the issue may be all the contests that require you to re-Steem to qualify. Plus I know a lot of people ask you to do it. It is a useful facility, but don't over-use it.
Some other platforms let you add some description above posts you share. That would be better, but may not be supported by the Steemit software.
Just my 2p. Steem on!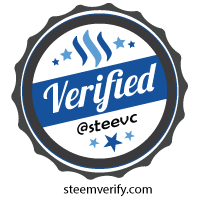 I'm Steve, the geeky guitarist.
I'll buy guitar picks for Steem Dollars
If this post is over seven days old you can vote up one of my newer posts to reward me.