I've said before that I think the growth of Steemit is too slow, but maybe the team don't want it to grow too fast whilst it's still a beta. There is going to be a re-branding as part of the roadmap and that could confuse some people. However, I think it's still important to get the word out that this cool technology exists and is working.
There are a couple more stories out there this week:
phys.org talks about how blockchain works and mentions some other sites that failed. Steemit needs to prove that it's sustainable. This also
The Blockchain emphasises that it can't be censored. That's important for many, but I don't know if it's the answer to 'fake news'. I think that's more about who we trust and being clear on who has written an article.
There's not been much coverage on major sites that I've seen. The Guardian mentioned it when the price soared last July. They did say something about the technology too. There was also an article on Rolling Stone which is great to reach musicians and others. I hope news will spread in the creative industries.
I just think we have to keep the momentum going without spamming our social feeds with it. Then people think it's just hype. If we get some big names signing up then it could go viral, but we may have to be patient.
There has been talk of referral rewards to improve recruitment, but I think this has to be done very carefully. Tsu had this and some people really spammed Facebook, leading to Tsu links being blocked there as spam. That's probably because a lot of people flagged the posts. I'd be happy with a 1% share of what any recruits I bring in make. Tsu gave more for your recruits and diminish amounts for those they brought in to several levels. I know some people made a lot from this as they had the right sort of contacts. I never got the 'golden child'.
I'm excited by the Steemit technology and want to see it succeed. I won't complain if I make a few bucks here. There's cool stuff like the Streams project to distribute music. Lots of potential for ideas like that.
Update: A piece in Coin Telegraph with @ned. More publicity has to be good.
Steem on!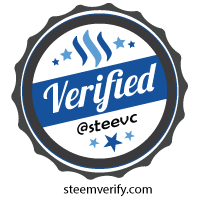 I'm Steve, the geeky guitarist. Get free cryptocurrency at
Grantcoin
,
Moondoge
,
MoonBitcoin
or
Eobot
. You can earn from chat using
WowApp
. If you use these I get a small reward. You can recruit others to do the same.