I keep watching out for mentions of Steemit across the news media. There were some today:
Steemit has added about 4000 new users in the last few days and I hope they are mostly real people given that they are being manually checked for now. Some I've seen have big followings elsewhere and so can get the word out to a massive audience. The success of Mastodon.social shows there is a hunger for open source alternatives that don't rely on big corporations. I've been mentioning Steemit there, but not seem too many others doing so. @katharsisdrill is one exception. We should target audiences like this who are already open to open source, blockchain and other aspects of Steemit. They can help to build it further. We can get excited about the Steem price, but we still need to build a Steemit platform and community that is ready for the world to join.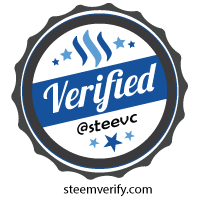 I'm Steve, the geeky guitarist.
Mine cryptocurrency in the cloud at Eobot, including Steem. You can earn as you chat using WowApp. If you use these links I get a small reward. You can recruit others to do the same.