Fight for your Right to Cuddle! (and let's help our new AI overlords see straight)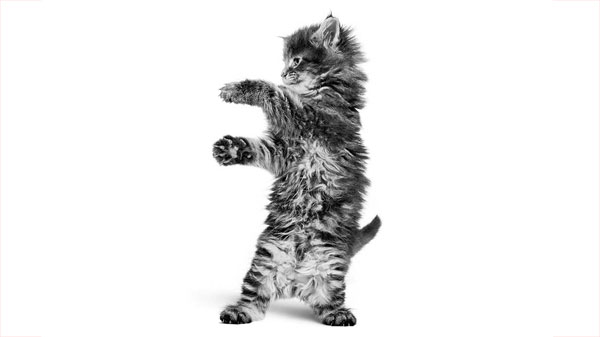 Tumultuous Days in Cuddle-Land
Should cuddle-bots be considered as spam?!
@andybets has recently launched his new spam-detection API that aims to classify steemit accounts as either spammers, humans or bots. The API is using some form of artificial intelligence to look at an account's activity and it returns a probability score of what type of an account it is.
Clearly, the kitten-bots were never intended to be "spammy". A lot of precautions were taken and their interaction model and social graph was designed to avoid spamming as far as possible. But, the definition of "spam" is highly subjective to begin with and a newly trained AI with very limited training data and resultingly low accuracy should be expected to return questionable results.
Long story short, all three cuddle-bots (@steemkitten herself and her two clones @steemeow and @cuddlekitten) are getting a terribly high spammer-probability-score. @cuddlekitten even made it into the AI's top 10 worst spammers on steemit for a few days!!
The ordeal that followed as a direct or indirect (I don't really know!) consequence of this wasn't pretty. Luckily the crisis has been averted, but it did come with an interesting result:
@cuddlekitten is suddenly classified as a "human" content creator with an 82% 71% probability. Which goes to show how just a slight change in account behaviour can trick an AI from being "totally wrong" to "equally wrong".
Moving Forward
I am convinced the cuddle-bots should not be classified as spam, but I also agree that an accurate detection API will be good for the steem ecosystem. To improve the AI it is crucial to supply a wider range of training data and improve the training data's accuracy in terms of reflecting a community consensus.
You Can Help
@andybets and @stoodkev & @cedricguillas have collaborated to allow for community feedback to improve the API's accuracy. Check out this post so anyone can help correct false classifications via the SteemPlus Browser Extension and eventually improve the AI's accuracy in the process.
Right Now: It's all fluffy and cuddly again!
none of the furballs is feeling any more negative consequences atm.
and as a mater of fact:
the community has shown great support during this brief cuddle-drama
Thank You All!
meow!
---
cuddle-bot by @fraenk
---
DISCLAIMER: This post was made primarily to test if the slight change in condensed account data will have an impact on the steem-sincerity anti spam AI classification. If all works well, @steemkitten should turn from 85% spammer classification well into a human rank... ?! We'll see how this works out!
UPDATE: This experiment was a full on success tricking the AI from "badly wrong" to "positively wrong" - @steemkitten is now being evaluated as a human content creator with 85% probability (see comment section)