Hello there,
I am an Internet Marketer as many people know... before I was one, I was a copywriter, and before that I was a designer.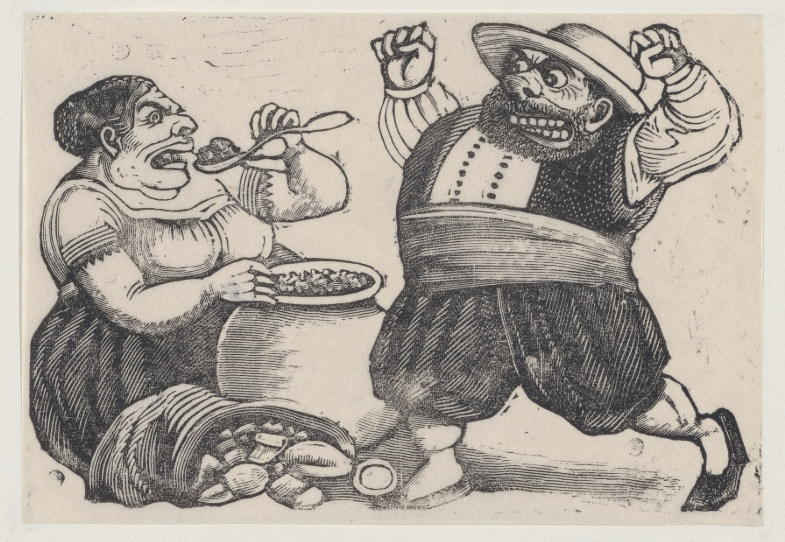 Having that said, these jobs in which people:
"Only Draw";
"Only Write";
ETC...
Are not really work, as some people think... LOL.
If you're an artist, musician, designer, writer or one of the professionals falling into this category, you know what I mean.
I have a lot of fun stories from back then, when people would come up to me and say:
"Hey man can you do a logo for my company?"
"Sure, it's $120"
"You mean I have to pay?"
---
And the classic:
"Hey man, do a logo and business card for my company, it'll look great on your portfolio and you can include it in your resumé".
---
Sigh...
Having this in mind, here's a post that proves Beggars CAN BE Choosers.
Enjoy!

Humans These Days: Here Are Some Job Ads You Can Find!
So, scrolling through job ads these days is sick! If you're looking for a job right now, then you probably know what I mean.
Heck here in Portugal I once found a job opening for a supermarket that would pay in yogurts! LOL
International Job Sites aren't doing any better though... beggars can't be choosers... yeah, right!
Picky Mom Wants 24/7 Nanny for $0.68 per hour: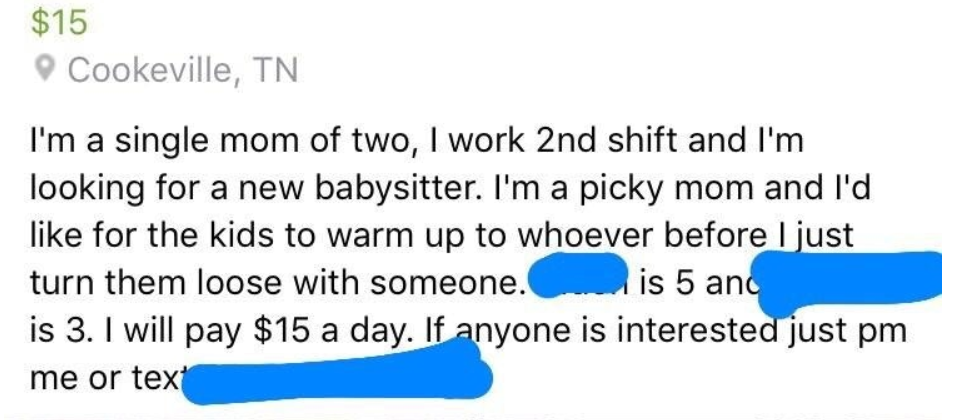 Do you want a $0.68 per hour job to be a nanny for two kids in TN for a picky mom?
Sounds like a great deal, I wonder how many applications she received...
---
Guy Wants to Get Paid to Allow Someone to Take Care of His Dog!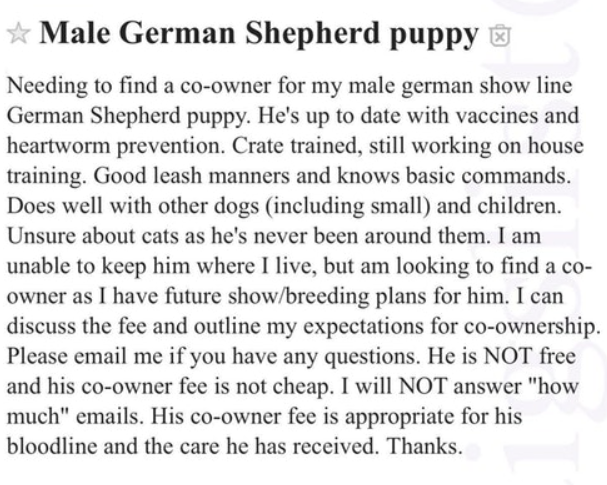 What is there not to like about this deal?
You get to take care of this guy's dog as he has no place for it, and in return you just need to pay a fee.
Lovely!
---
Couple Looking Out for a Friend: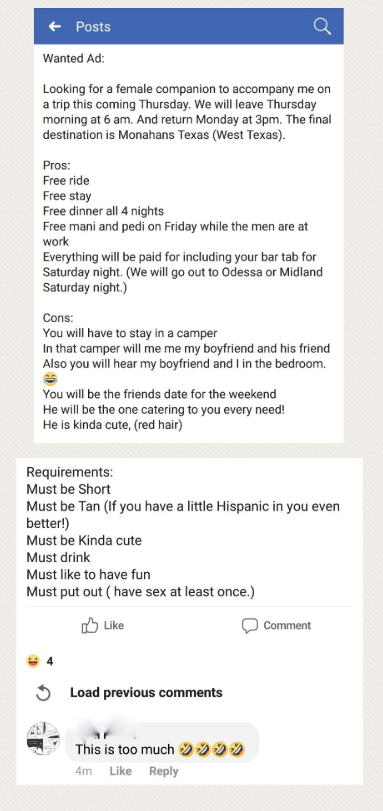 Lol!
This was posted in a Facebook Group and not on a job site, but still, pretty cool!
Again, these deals are getting better than better.
---
Video Game Maker Hiring: He Just Can't Do Games!

Problem?

With Friends Like These, Who Needs Enemies?
Then things get more personal when you're not checking these amazing offers on a job site, but from friends.
Here's what I'm talking about:
---
A Bad Offer, But Tons of Applications: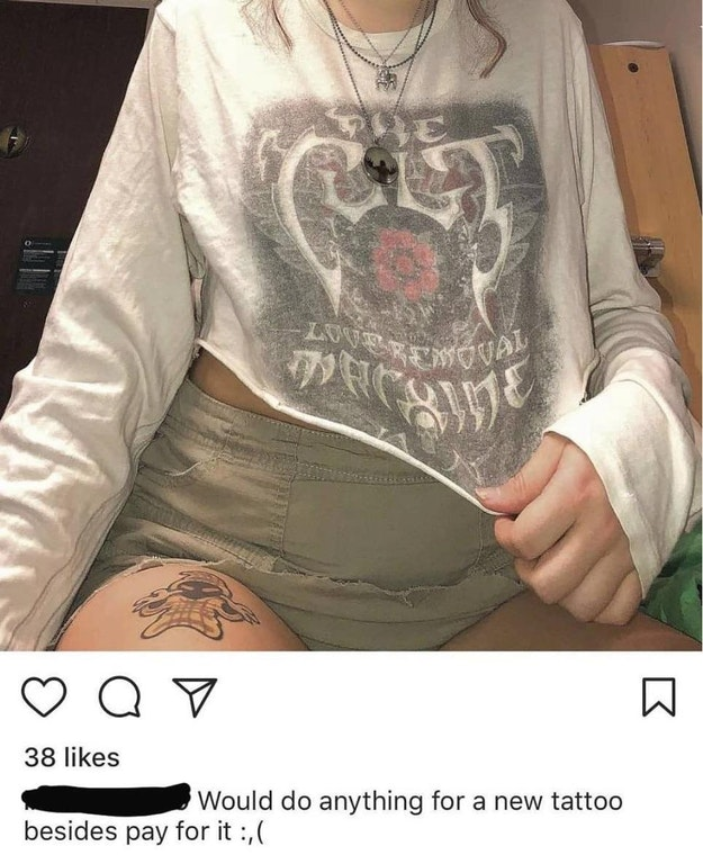 If there are lots of people willing to take the offer, is it really a shitty offer?
Welp, I don't have a clue about one anymore as I heard she got the tattoo... but man, it seemed like one shitty ad to me.
---
FREE? It's Not Enough!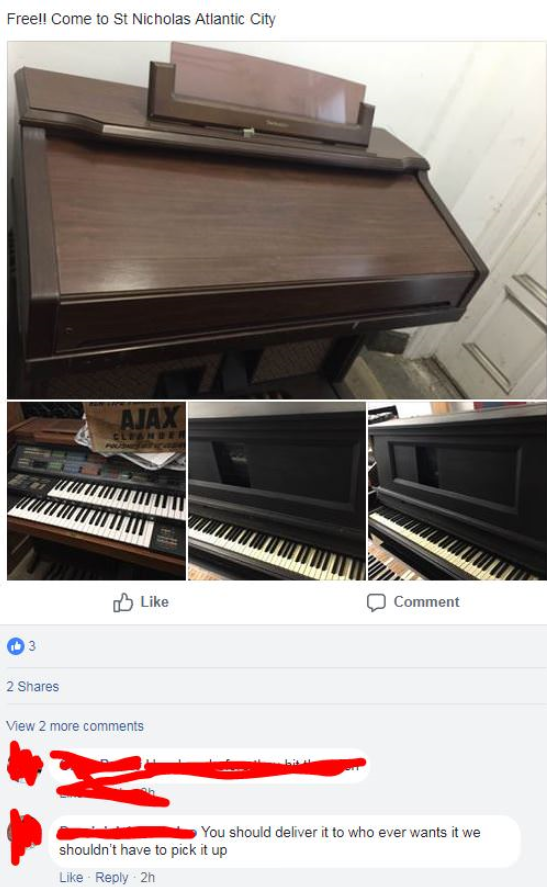 That piano is worth a bit, and it's free...
...but you want us to come get it? NONSENSE!
---
About 150 A4 Pages of Translation: $200

Hhehehe....
If it was me to do it on my copywriter job which I kinda stopped by not making enough to be happy with I would charge $2500... to give you context!
---
And that's it...
Entitled people are becoming increasingly common... who's to blame?
PARENTS!
Cheers!

---
OPERATION STEEM WEDDING :D
Gifts: Anonymous Donor - 5 SBD | @foxyspirit - 3 SBD | @bluntsmasha (New Donor, Thanks!! 1.1 SBD)
Have to Cash Out: 131 SBD
Cashed Out: 1260 USD
Total Wedding Cost: 20,000 USD
Still Missing: 18,740 USD

Join the Crypto Empire Community


Bucket of Goodies: