I did not realize until dearest Steemitboard shared the wonderful news with me: "Two Years on Steemit!"
I can't believe it's been two years already! So many things have happened in the past year. I don't even know where to start. I mean, I can start writing this entire thank-you speech with blood, sweat and many tears, but I will save those for you personally on SteemFest3 (Who's PSYCHED?!)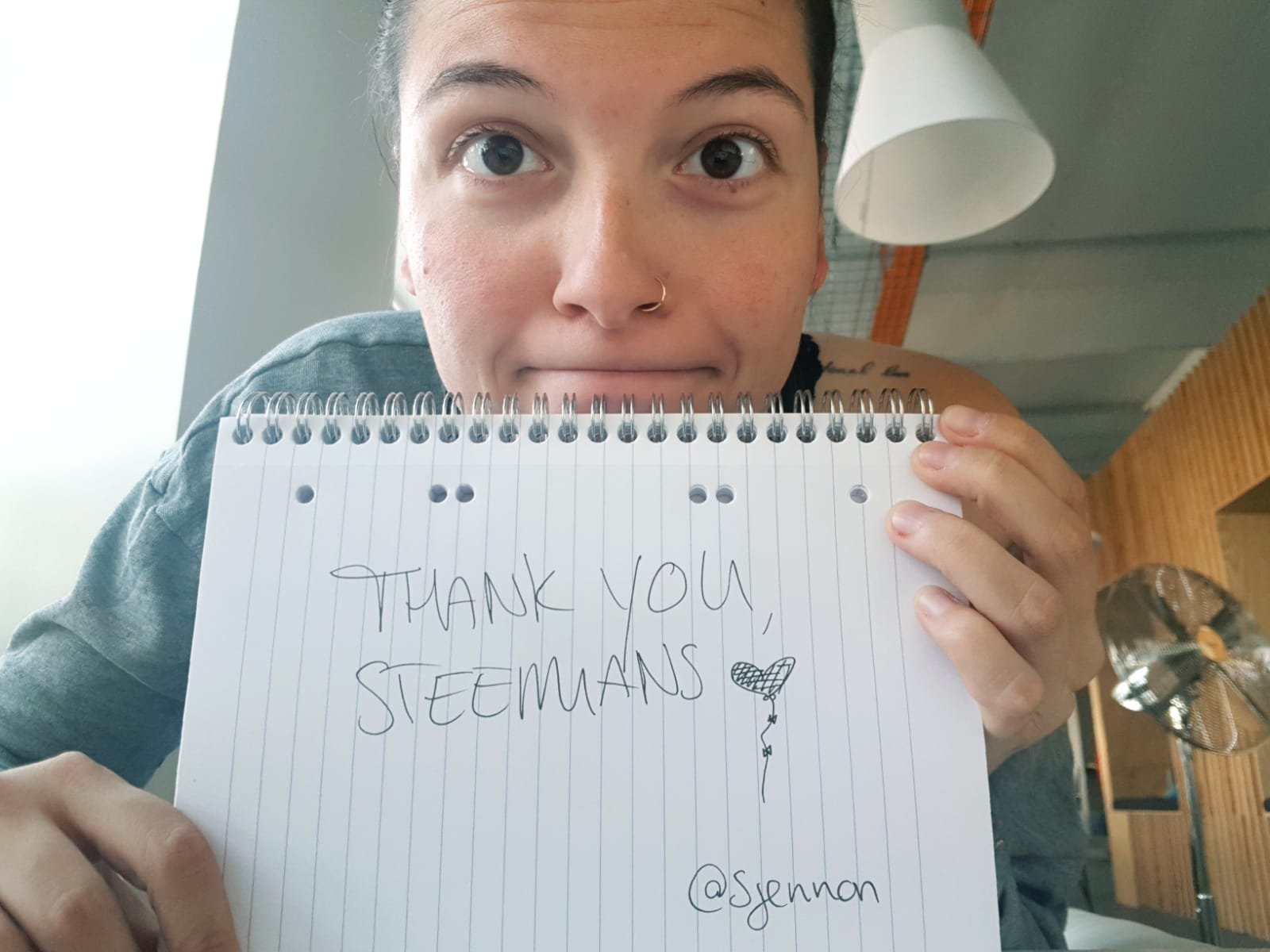 For the lazy eyes, I listed them:
And even outside of Steemit, many things have progressed, changed or were introduced.
And even the non-Steemit gains:
I lived with @firepower and @geetharao for like a month;
I met several Steemians (SteemFest not included). Yes, it's you, @meanmommy33, @varunpinto, @shenoy, @connecteconomy, @aaronleang, @bitrocker2020, @kevinwong, @beginnings, @wandereronwheels, @mirrorwriter, @littlenewthings, @joannewong, @nadejdaalienor and many more <3
I went traveling through SEA;
I got a proper job in Berlin;
I gained and lost shit ton of weight;
I bought my first Google Home (YES);
I met so many cool people;
I finally started German class;
I learned so many cool things.

On to the three years!


Track your followers with SPECTACLES



My name is Shannon, I am a digital designer. Born and raised in Amsterdam, living in Berlin. I write about travel, Steemit, design, food, life and any thoughts I have!