A wave continues, paying forward a few key lessons seeming to need emphasis in this growing Steemit community...
It began yesterday with the post, A Priceless Tip For Steemit Newbies Seeking Followers & Upvotes... (The #1 Thing To Do And NOT Do). And here, we follow suit with one major point that is critical to grasp for those wishing to create success here on Steemit.
Fundamentally, there are two distinct approaches people can take to their engagement on Steemit. One is an essential prerequisite to success (in life as well as just on Steemit). The other, not.
The reason for this story being written and shared now: as per the spam topic discussed in the last post), there appear to be more newbies to the site taking the approach that doesn't work. And not only is it counterproductive to their own success, it is damaging to the integrity and quality of this community and the content within it.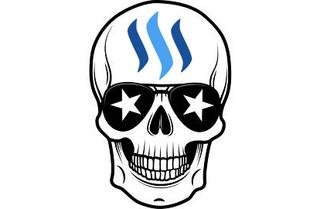 Many have been coming to this site with old habits, strategies, and beliefs about how to go about attempting to earn rewards here. As per the last discussion), this has been entailing 'begging' for follows and votes. If you haven't read that post), yet, I'd recommend doing so to get the full perspective on why such is inappropriate. But here, we are taking a turn to a different aspect of this dynamic.
At the heart of such a strategy, as being attempted by increasing numbers of annoying commenters adding no value to conversations other than the example they're setting of how not to conduct ourselves here, lies an underlying attitude:
"Look at me. Give me attention. Give me rewards (before you even determine whether I've offered you anything of value."
Yep.
People begging for votes and follows are not contributing value. Their intentions are completely self-serving.
This is the approach that does not work to create success.
Now, compare this with the opposite approach...
Service.
Adding value to others.
Focusing not on demanding attention and asking for support before it is earned - but contributing to the community in ways that are valued and worthy of the time and attention paid for them.
Being a collaborator in enriching this platform with quality content that enhances the experience of readers.
Being a role model for the standards of excellence requiring embodiment for this platform to sustainably grow and maintain its awesomeness and worth as a space of rich, genuine sharing and engagement driven by honorable values.
Starting to see the difference between the two approaches yet...?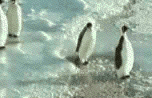 Yet, there are many people here who do not yet understand the distinction.
Too many come thinking if they just get enough followers and votes in whatever ways they can, they'll benefit themselves. This way of thinking is entirely backwards here.
Want to be well-rewarded for your efforts here? Ensure what you add to the space is worthy of compensation.
This begins with service.
Not with motivations of maximizing what you can get. But by maximizing the value of what you give.
This isn't rocket science.
No one gives a fuck about how nicely you wrap up your self-focused spam requests. No one with any intelligence or a significant amount of Steem Power wants to waste any more of their time and attention navigating to someone's profile and up voting for their content when it's clear upfront that they care more about their own rewards than adding anything of value to the community.
People do appreciate quality, person-to-person engagement. Thoughtful insight. Genuine, heartfelt feedback. Interesting, inspiring additions to the growing body of content here that makes their investment of time and energy worthwhile.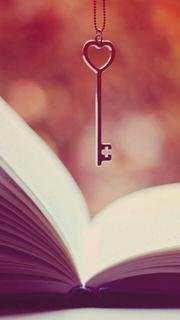 Whether your contributions come in the form of comments or your own blog posts - what constitutes value?
There are no doubt many forms, and if you're willing to make the investment in yourself, I'd recommend taking the time to thoroughly dig through and assimilate this post: The Dirty Dozen: My Top 12 Most HIGHLY Recommended Posts For Steemit Noobs To Accelerate Your Success.... Though for the quick answer:
Something original. Something that educates. Something that inspires. Something that entertains. Something that leaves your readers at least a little richer in spirit, knowledge, wisdom, or laughs than before they digested your contributions.
It doesn't have to be incredibly deep, intellectual, or extraordinarily complex. But it does have to be genuine - shared from a place of truly intending to be of service and contributing something of value that only you can offer.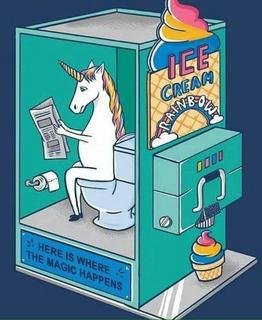 And that's it.
Simple. Straightforward. No further explanations required.
Choose your own path from here.
Master this single distinction and implement the wisdom within these lessons, and you'll be on the right path towards becoming a Steemit rockstar.
Fail to take this distinction seriously and continue with self-focused motivations, and you will have no reason to be surprised when your struggle to succeed leaves you burnt out and broke, spinning your wheels amongst the bottom-feeders.
It is my personal hope and intention that this may be enlightening for at least one person - and that the ripple effect of even one writer implementing this counsel may benefit the future of this community.
And if none of this applies to you because you've already aligned yourself to provide consistent value to the community through your sharing, awesome. Keep up the good work and setting a fine example for the influx of newbies who could use assistance in navigating such matters. You are a rockstar.
NOTE: If there is anyone here who speaks/reads/writes in other languages and could properly translate this entire story, you have my full permission to do so and reap the corresponding rewards.
It is likely that many of the people who haven't been grasping these distinctions don't read English well and thus have a difficult time understanding these types of discussions.
If you might be willing and able to help spread these lessons amongst the users of your native language through an effective translation, it'd be a great undertaking of service to the community, and you have my full support to translate and publish this story in its entirety - so long as credit is given with a link back to this original.
If anyone does act upon that invitation, thank you in advance on behalf of all those who feel the same on these matters.