Courtesy to Curation Corner
I have already mentioned on a couple of occasions how impressed I am with the
Curation Corner
programme on the Ramble Radio, hosted by
@shadowspub
and
@artemisnorth
. While introducing la crème de la crème of high quality Steemit produce, these two wonderful hosts are bringing exceptional professionals closer to us. It was on a quiet Curation Corner evening that I met
@kaliju
and after being completely dazed by the projects and the ideas he presented during the show, I decided to invite him and offer more time on a couple of returns at
@ravijojla
and
@anutu
's show
Barbarella.
Soon after that, I was most warmly invited to join THE TEAM.
---

---
starts to happen...
---
Fully customizable, to put it in
@kaliju
's words – one of the idea holders of this unique blockchain-based, circular-flow model marketplace,
dStors.com
is community-backed at the most efficient and secure blockchain: Steem and is further enhanced by its own asset: DSC Utility Token. Being a decentralized platform for online trade and travel, DStors is providing you with the options to create your collections of both services and products, making them visibile to a wider public.
---
The owner of the goods is
---

---
Publish and promote your products and services to the concise details and specifics outlined by you, yourself and make them instantly available to buyers. The marketplace allows you to set the product's price for your merchandise in FIAT and display the crypto price at the moment.
Participating in economic activities is awarded
---
DStors is a marvelous place to find deals and offers that are otherwise not possible on competing platforms. The best gift you can afford here is to eliminate or minimize shipping fees by applying your rewards to your operational costs. The best part I love about it is: No software to download.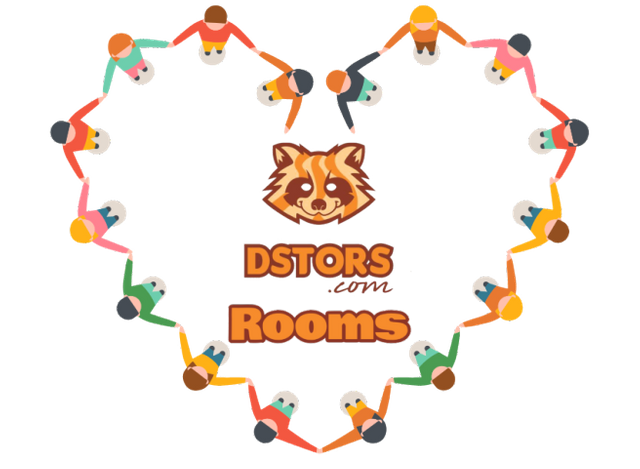 E-commerce friendly functions
Being a merchant or a service provider, the marketplace will offer you instant, almost-zero-confirmation cryptocurrency transactions layered with double-spend protection and other added benefits of crypto-rewards distribution per any economic activity on the platform…
---

---
into content journey
---
DStors is a decentralized online trade and travel platform taking care both of growing your business and providing you with numerous possibilities to spend a quality holiday time on a leisure trip…Or, maybe you prefer to be the one to accommodate travelers, interested in your location. Having an explicit focus on leisure services, the marketplace has a share, occupied by Airbnb. Once settled on the travel market, one can feel nothing else but comfortable on our lodging platform, doing at least two major things – rent out a room or rent a room for certain time.
More under those wraps
---
Here, one is offered the opportunity to post about their journeys on their platform and once more earn tokens. We are specifically proud to provide you with the ability to turn your entire experience into content and thus suiting you in a familiar environment - the Steem blockchain. Keen to perform a traveling journalist and awarded content writer? Feel free to contact
@anutu
via
Discord In case you love engaging in community charity projects or would like to promote STEEM locally, traveling around the globe with Dstors is just for you...

On some special features…
---
@dstors
accommodation listings will have special features including tailored to detail options for the needs of travelers and hosts alike. We are working hard to offer BnB Options and much more shortly. For further details, please refer to the dStors
Packing it
---

---
In mind with a wide range of options for community projects sets the variety fan of the marketplace – buy and sell, auctions and giveaways, rent rooms, travel and create content – Dstors is definitely lifting Steemit up from blogging to business level.
Right now on Steemit, many people are using it as a blogging platform or to share their creativity, whether it is their music, photography or artwork. We at dStors want to push this even further and give anyone the ability to become an entrepreneur, where users can manage their own store on the blockchain.
With the
Third SteemFest
in Krakow, Poland coming up, those of you who happen to be there will have the exclusive opportunity to get more engaged in a roundtable session and direct their questions to one of the DStors initiators -
@derangedvisions
…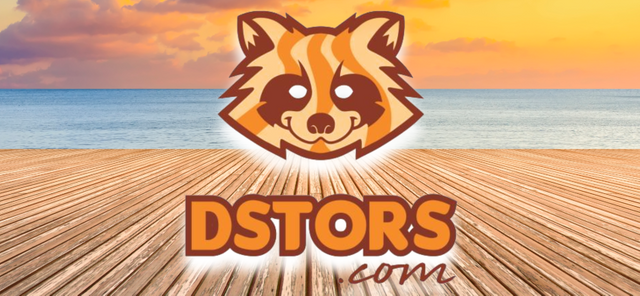 Being a part of that marvellous multi-expertise team is adding more value to my activities on Steemit. To collaborate on daily bases with outstanding professionals
@kaliju
@anutu
@derangedvisions
@crazybgadventure
@julianmnst
@thedarkhorse
and
@themonkeyzuelans
is being terrific while rounding up a whole new produce to be soon experienced and enjoyed. Please, feel free to contact me via DStors server on Discord to share comments, opinion and get more information on the marketing and branding part of this extraordinary trip.
Yours,
---

On an important note...
---
Please consider these most amazing and supportive people as witnesses:
@c0ff33a / @derangedvisions - @enginewitty
@surpassinggoogle / @steemgigs - @yehey
@curie / @markangeltrueman - @good-karma
@therealwolf - @thekitchenfairy
@jatinhota, @guiltyparties, @noblewitness and
VOTE!
Thank you very much!

This logo was made by @penderis