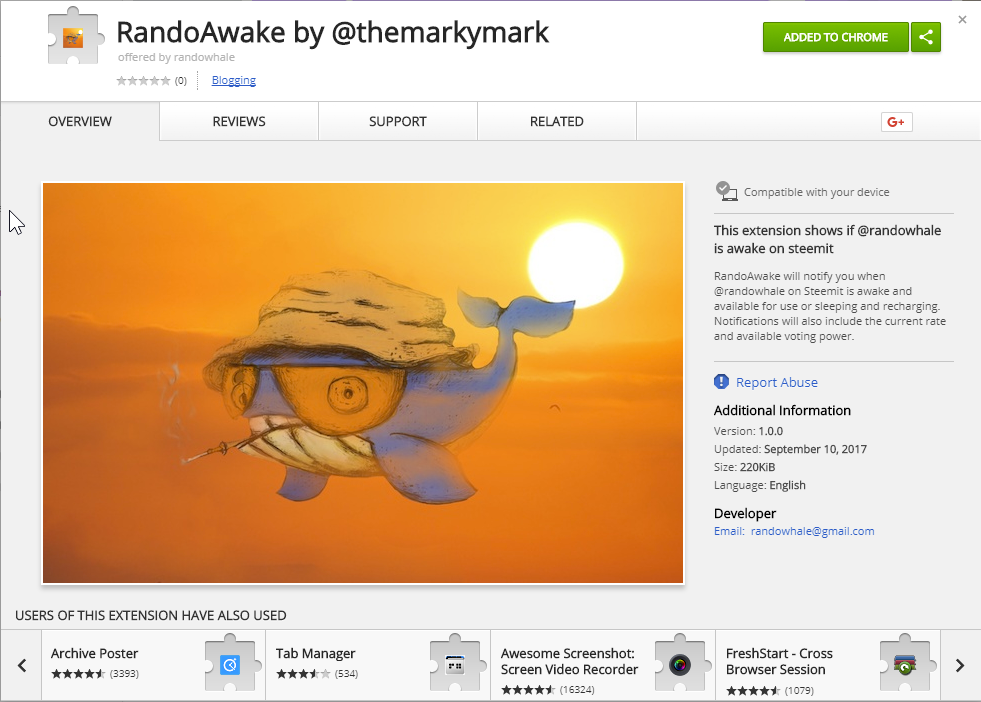 Introducing RandoAwake! The Google Chrome browser extension that allows you see the status of @randowhale and receive browser notifications when @randowhale's status changes!
RandoAwake is a Google Chrome extension that notifies you when @randowhale goes to sleep and more importantly when it wakes up. Never miss out on the opportunity to power up your posts again! RandoAwake uses Chrome Desktop Notifications to alert you when @randowhale wakes up, the current price for an epic @randowhale vote, and the current voting power.
When @randowhale wakes up you will see a desktop notification that contains the current rate, along with a short humpback whale song! The bar on the bottom of the notification is the current voting power and will update each time the desktop notification is displayed.
When @randowhale goes to sleep, you will see a similar message. Below you will see an example of each of the messages.


@randowhale wakes up


@randowhale goes to sleep.
RandoAwake has some customizable options for adjusting how often it checks and a toggle for sound and desktop alerts. The default delay is 15 minutes, but it can be adjusted from 5 minutes to 2 hours.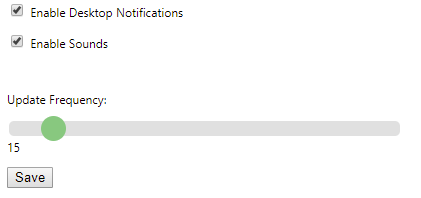 A big shoutout to @themarkymark for developing this awesome extension for the @randowhale community!
If you have any questions about security, please see this post.
Did you install the extension?? Please let us know what you think!!