A very huge amount of STEEM was 'powered UP' yesterday!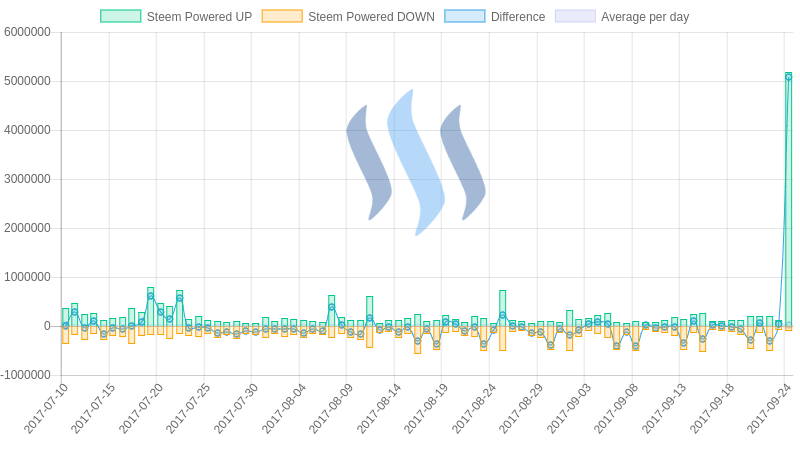 @steemit transfered 5,000,000 (5 million!) STEEM Power to @misterdelegation yesterday. And another 5,000,000 STEEM was transferred to @steemit2 the day before.

This 'power up' reduced the total amount of liquid STEEM from 72,936,258 to 67,936,258 STEEM in one single click.
An upvote from misterdelegation?
I don't expect the account misterdelegation will be used to vote on posts directly, but a single 100% upvote from @misterdelegation would be worth $527.41 :)
One of the biggest whales around right now...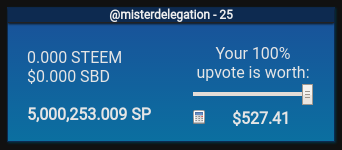 Source: Steemnow.com
---
¯\___(ツ)____/¯ Don't miss out on my next post! Follow me @penguinpablo