Okay — Stay Calm — Paint Picture — Say Nothing
When it's seemingly all you have; it's all you'll do.
What could that mean?
What is it?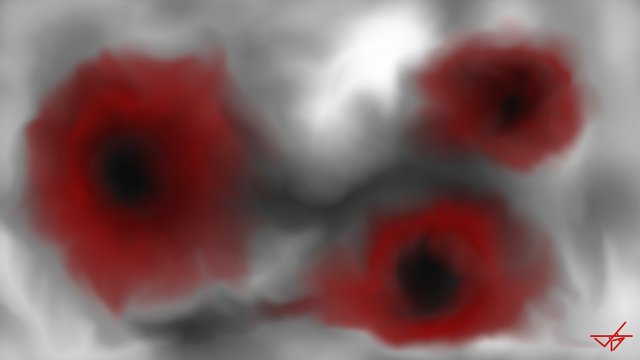 Say Nothing
What Have I Done?
In the early days, I would promote the living fuck out of this place.
Some of you might remember the posts I wrote a long time ago about my work here being shared all over the place. Slowly but surely, this character known as @NoNamesLeftToUse The Writer/Artist Himself was getting geared up to go viral.
---
Fun Fact: When googling "the writer/artist himself" and hitting the 'image' tab...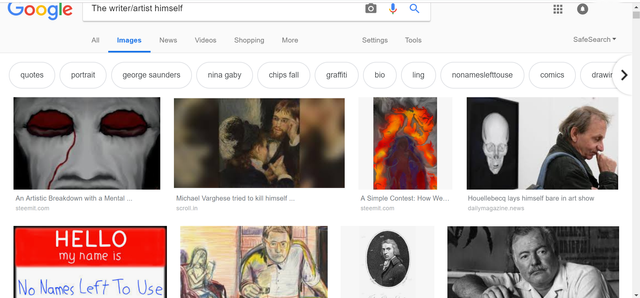 Look who it is! Hit 1, 3 and 5; me. Your results may vary.
---
Anyway
I had a system of dropping links on other platforms; my links.
Some old posts were taking off; some were going nowhere, which was fine. I treated it like I was standing on top of a skyscraper, dropping flyers on the people walking down below. Some flyers would get picked up, others would get stepped on.
The end result of my efforts can no longer be proven; there isn't a view counter here anymore.
When we had a view counter, I'd check in on a few of the old posts which I noticed were constantly getting new views, every month or so, to see where they were at. Some had hundreds of views, some had thousands; always climbing.
Altogether, my work was seen by thousands upon thousands of outside eyes. Each time someone looked, that was a free advertisement for this platform.
I still do this.
I don't know if it's working or not.
I don't know if people signed up because of me. I know, if I'm on Facebook and see a link, I'll click the link, it'll take me to an article, nearly every site out there gives people an opportunity to signup; I never signup. I read the article and leave, so I assume majority who saw my work read it, then left. Maybe seeing the money was something that piqued their interest, maybe not; I don't know.
I do know, I at least try.
I think if it said, "Get paid to enjoy this content," more would sign up. We'd have to offer curators a larger cut of the reward for that to work. I know some content producers are against that idea. Some say people wouldn't produce content. They don't know anything, obviously...

...but I digress.
I can tell you right now:
Nobody, outside of this platform, will give a flying fuck about this article.
This is not something I'd share elsewhere. There's no point. The only market for this post, is this market, here.
Do you know why?
Because this is not #actual-content.

Is this post valuable? Sure, to someone here; but only here. I'm targeting an audience; you, the members of this community, are that target. Nearly everything I'm saying will only make sense, to you; and I know this.

Majority of the other work I publish here is targeted towards both you, and everyone else outside of this platform. Not everyone will enjoy my other work, but that doesn't matter. As long as some people enjoy it, that's good enough. Some people like country music, others enjoy punk rock.
What do you produce?
Do you know your audience?

Could your work be considered relevant to millions outside of this platform, for many years to come, or is it directed at a handful of people, here, and outdated within a month?

That's not something you need to answer. That's something you need to ask yourself, before publishing.

Is your work clean? If you consider it to be timeless and think it could appeal to millions of people, did you include a mass of information and spam near the end that would only make sense to a handful of people, here? If you did, just know, you could potentially confuse millions of people.
---
Pro-tip: Keep it clean. If you need to include a long signature, write an 'about the author' post and include a link to that post within your new, shortened, nice and clean, signature. You can edit your 'about the author' post at any time.
---
I don't like to criticize my fellow content producers.
Some appear to be lost; some look like they know where they're going.

Personally, I love the variety here. Sure, I have to dig for it; sometimes you folks just fall into my lap as well when you leave a comment and I go snooping to see what you're all about.

Personally, I prefer timeless content that could potentially appeal to millions, and that could be many things. I'm not a harsh critic, at all. Life stories, photos, essays, fiction, art, jokes, music, vlogs; doesn't matter to me as long as I find it to be entertaining and it comes equipped with your own unique personality and perspective.

I hope some of you out there realize your work is world worthy; I hope you share your links on other platforms and know those eyes are just as important as these eyes here.
Want to know what bothers me?
I'll tell you, and I'll be nice about it.

When your content, my content, our content, gets buried and ignored, and posts about the current conditions of this platform hog the spotlight.

The combination of cheerleading posts, and hater posts, grabbing all the attention, while our timeless material that could potentially appeal to the masses, gets ignored.

I'm standing up for nearly everyone when I say something like:
Those hardfork 20 posts are useless, today.
Those seemingly endless flag war posts are useless, today.
The current value of the token from last Wednesday is useless, today.
Anything that Ned does, did or said last month, is useless, today.
That post about someone doing something you didn't like, is useless, today.
I could keep going but you get the point.

Okay, fine, everyone has an opinion. This platform is something we all have in common. I get it, I really do.

That stuff isn't as appealing to the outside eyes as it is to the inside eyes. How often do you go to Youtube and look for videos about the current state of Youtube? Wouldn't it be weird if the top trending posts on Youtube were all about Youtube? Do you give a shit if one Youtuber hates another Youtuber? Do you even know the names of the people in charge of Youtube?
I literally hate myself right now.
I'm writing another goddamn Steemit post.

Who gives a shit about this! Really?! Who cares!

I'm not trying to sound negative, but this sucks! This is the worst post I've ever written! Sure, maybe it's well written, and yeah, some of you out there are nodding your heads...

But damn!

Our talents! What about our talents?

I know this is a tough time, for everyone. I get it.

What the fuck are we doing though? Seriously?

Our talents are what got us this far. We need to focus!
We look like a bunch of monkeys fucking a football!
To the outside world.

Is this a zoo or a social/blogging/content sharing platform?!

Do we seriously need to constantly remind ourselves how strong this community is every five posts!?
Does a lion need to tell you it's a lion?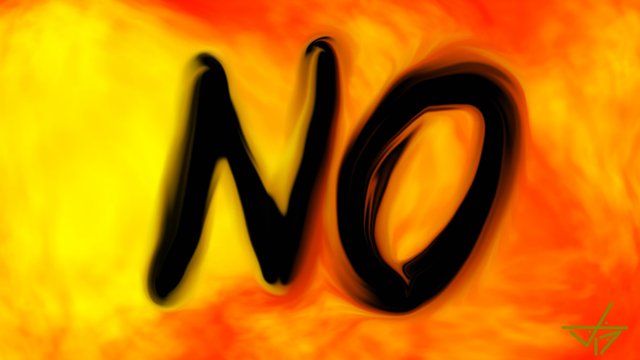 It acts like a lion and everyone can see that it's a goddamn lion!
Rawr!
I don't know why I snapped but this is one hell of a lot better than that shit post I was writing before!
Don't take this the wrong way! Take this the right way!
If I was a wrestler standing in the middle of a wrestling ring on a microphone in the city of Chicago and I said Chicago, the crowd would cheer.
That doesn't take talent!
If all I have to do to make $100 around here is say, "Steemit! Fuck yeah!"
Well then...
Steemit!
Fuck yeah!
But that's the last time because I have better things to do.
Whatever!
Fuck this post...
I quit.
Have a nice day!

Credits:
All art and images seen here were produced digitally, by me.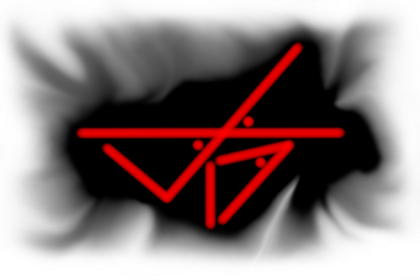 "I'm just fucking around again!"
Images © 2018 @NoNamesLeftToUse.  All rights reserved.