Share about something or someone that you have discovered on the Steem blockchain that has inspired you or taught you something...
#EcoTrain QOTWs are something that really amazes me all the time, I wonder how @eco-alex thinks up on all these topics and makes us also scratch our heads.
So coming onto the QOTW; it's been 2 years+ for me on Steemit, and I have come across some really genuine beautiful people from who I have learned a lot, there are times where certain authors you relate to and connect with so fast and certain who leaves a deep impression on you. While I have many names to mention as I really see myself also evolving when I come across some specific content. Like I am always touched with the #familyprotection post which has so much of purpose in their initiative towards the Children. In this category @taliakerch is one of my favorite author. Then there are all the #naturalmedicine post which are of my great interest as I get to learn so much on the different natural therapies through some amazing content creators, but here again @porters is one of my favorite as I really admire her knowledge in the plant space.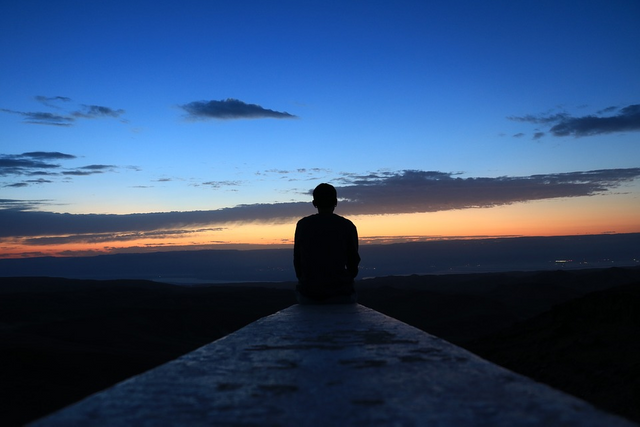 Source
But all said and done there is one person on Steemit who I admire the most, not in terms of the content but in terms of his whole character and his spirit, though his content is also very good and at times it will tear your soul apart. I wonder how he gets all the strength from, It will never be easy for anyone to be in his shoes and still come out the way he does; and that one person is my very very dear @cryptopie. I have seen him going low many a times and lately I see it happening more but then the way he bounces back and comes back again with all the positivity is just mind boggling for me.
@cryptopie is one true life example of inspiration. He has been having a medical condition of hyperparathyroidism and failed kidneys plus many other clinical issues and complications and is on regular treatment, dialysis with a very heavy cost. His support is his dear family specially his parents who take very good care of him in all ways. His financial support is Steemit where he keeps blogging and tries to get as much as he can. I feel very proud of him that despite his condition he keeps making multiple posts in a day to keep his earnings on. I have never seen that he falls apart, truly admire his spirit in all ways. Despite of all his conditions he comes out as a jolly good person, with so much hope for the future. I have never seen him drag over his conditions, which most of us tend to do if we have a difficult situation in life.
I truly believe that a lot of us can learn big lessons from him, the way he manages his life. Also a big bow to his family who I feel is as strong as him. Life always keeps throwing it's challenges to us and how we deal with them is what makes our character and I have all the respect for him for the way he manages his life. So beautiful and so godly.
I really feel at times that God created him very special to teach many of us some valuable lessons of life.
There are times when I almost get in tears when I read his blogs, specially when he feels despair in certain conditions and talks about death. It is very painful. How I wish some miracle happens and this boy is completely out of all the conditions he has.
If you all have not known him till now it will be worth it to visit his profile and get to know him. He is very special in all ways and he is always around interacting with his followers which is another special quality he holds. I so wish I get to meet him personally once. I wish him all the very best in life. He has big dreams from the money he earns from the crypto investments and I just pray that he achieves his desired goals and gets to reap the benefits of what he has sowed.
He gets to fulfill all his dreams that he has once the market is in a better position.
Wishing you all the very best my dear friend @cryptopie. Lots of Love and Happiness always for you.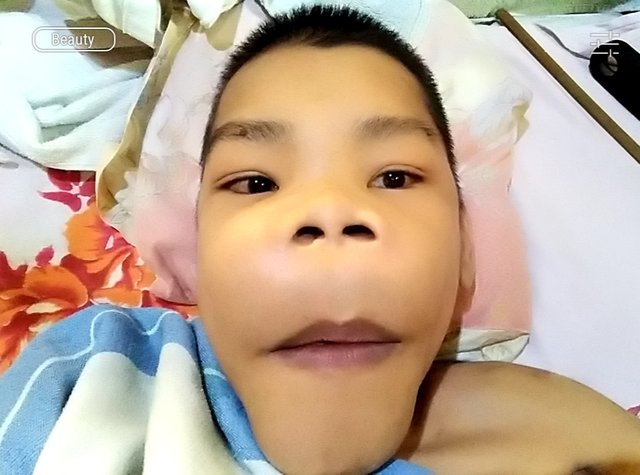 I will be transferring 50% of this post earning to him, since it's all dedicated to him. And thank you @eco-alex for bringing up this question and giving me an opportunity to express my emotions for @cryptopie.
Thank you for visiting my blog. 👼🏻👼🏻💖💖🌹🌺🌸

My other blogs of Interest
---
---
Member of
---
| | |
| --- | --- |
| Supporting People Who Help Make The World A Better Place @ecoTrain | |
---