💉 Flew Shot April 2️⃣0️⃣2️⃣1️⃣ 04/23 Friday SteemitBlog Post - JP Steinberg
💉 Flew Shot April 2️⃣0️⃣2️⃣1️⃣ 04/23 Friday Hive Blog Post - JP Steinberg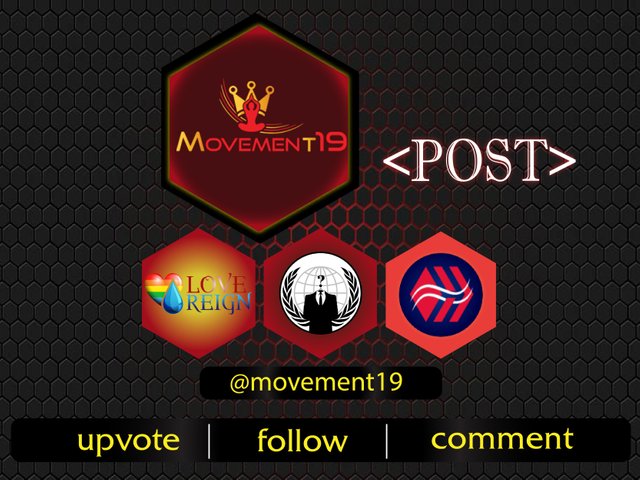 ---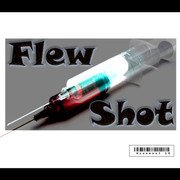 Flew Shot is the title of my serial posts about whatever random things a g'won. From writing about blogging to promoting my podcasting career, curating music & art to writing about sociopolitical issues, I'll create one of these at least weekly, often more. I will also sometimes use specific tags and communities for these posts.
---

---
It's A Friday Post!.
---
I know we're supposed to be excisted for weekends. Problem with me is that Fridays remind me that I'm a couple of days closer to what might be another week of dealing with way too much. And for the sake of not getting to into it here and boring you with my wordy posts about the crazy things which ensue in my life, I'd rather invite you to follow me on Instagram. You'll find the link at the bottom of this and all my posts.

It's not that I prefer IG to Hive, quite the opposite. They're different platform which achieve different results when it comes to engagement. While I enjoy the freedom to say almost anything I wish here on Hive, Instagram is a more streamlined way to create audio/visual and written content and reach a wider mainstream audience around the globe. So, while my Hive posts can often be wordy and devoid of the visual content, my Instagram is a great supplement with pictures, videos and caption which can range from one hashtag to numerous paragraphs about whatever the topic at hand.

I would certainly love to post more creative content other than written paragraphs here, and I have plans to create a watermark for original pictures as well as more visually appealing blog dividers, emojis and icons. In the meantime, I think enough of you also utilize Instagram and Twitter and even Facebook that I can expect to see some of you on those platforms. I've also spent many months studying hashtags and keywords on those platforms and have discovered ways to garner more engagement./div>

Also, whenever I create a Hive post, I share it on the other platforms using some hashtags that I know will get the attention of other Hive bloggers on those sites and will attract the attention of anyone searching those tags for the first time. I feel this is a good way to draw people to Hive and hopefully onboard many noobs. Matter of fact, after talking to Zoe Nightingale on Post Up yesterday, I realized that promoting the introduceyourself tag and format on social media might be a great way to get people to want to use Hive. It seems younger generations are very much into expressing and exposing themselves on the interwebs.

One last point - My range of blog topics tends to be pretty wide in scope. That is another reason I like using Instagram. It is easy to go live or capture a picture and drop a post about anything at any given time of day. You are likely to get an audience no matter the topic. For instance, Fridays I like to post about Zero Waste since I'm scheduled to teach a class at a local farm. Then Friday nights I usually DJ different genres of electronic dance music, so I like to post about that as well. Later today, I will be going live on IG to talk about zero waste. I'm not sure if I will get around to playing music tonight, however, so I may decide to do a second livestream on IG about some sociopolitical issues my family and I have been dealing with recently. All of this is too much for one Hive post and I don't think it behooves me or my followers for me to post more than once a day. That's all for now. If you decide to follow my IG, leave me a comment or even DM me and let me know you're a Hive blogger. Perhaps if we get enough of us on there we can start an introduceyourself from Hive to IG trend.
---

We are currently running a delegate-a-thon with a goal of reaching ONE MILLION HIVE POWER. The HP will be used to reward all of he participants on Post Up, our weekly live curation podcast on @msp-waves. The links below will take you to hivesigner, a secure way to delegate your HP to any user. You can delegate for as long as you wish, for it to be effective we ask that you do so for at least a month.
| 100 | 200 | 300 | 400 | 500 | 1000 | 1500 | 2000 | 2500 | 5000 |
After clicking the link check the value, you may change it to any amount you desire. Enter your Hive username and use your Private Active Key to delegate. Please be sure to leave at least 50 HP in your own account. Also, new delegations override any old ones. If you need help feel free to leave a comment or contact us on Discord - Movement19#0266.
---

---
You can follow me on most major social media.




Follow @msp-waves for awesome weekly podcasts.
---
#vaccinescauseavianflew 💉