💉 Flew Shot April 2️⃣0️⃣2️⃣1️⃣ 04/05 Monday Steemit Blog Post - JP Steinberg
💉 Flew Shot April 2️⃣0️⃣2️⃣1️⃣ 04/05 Monday Hive Blog Post - JP Steinberg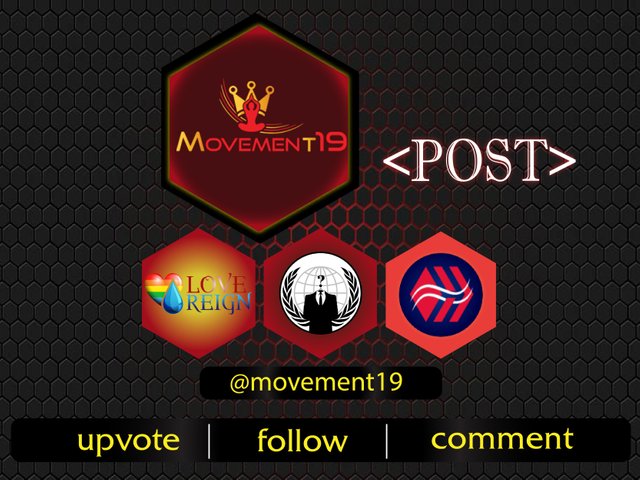 ---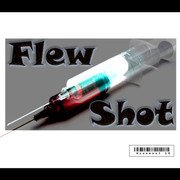 Flew Shot is the title of my serial posts about whatever random things a g'won. From writing about blogging to promoting my podcasting career, curating music & art to writing about sociopolitical issues, I'll create one of these at least weekly, often more. I will also sometimes use specific tags and communities for these posts.
---

---
Monday funday.
Today has been the opposite of fun. The day started out OK. My first order of business was to set up a training for another contract I had approved to be a dealer for commercial DirecTV service. It took a long time to get that done due to a number of monkey wrenches which seem to keep falling into the machine. Then I had to arrange the fresh veggies we picked at NuGen yesterday, when we went for a nice Easter Day Jamaican lunch, for a nice picture to post on Nextdoor and Instagram. Then, I had to get on the phone with my probation officer in New Jersey again to see if we can come to some sort of resolution with the issue of having the state of Florida accept my case. Herein is where the day took a turn for the not so good.

I've reported on this situation before so let me just sum it up for you as best I can. I was sentenced to probation in the state of New Jersey for the crime of possessing sacramental and medicinal plants and plant derived substances which I have often consumed in order to quell the symptoms of PTSD and chronic pain I often experience due to past traumas and injuries. At the age of 46 I have come to understand my own body and mind well and have learned what works and what does not. Opioids and other prescription and over the counter medicines do not sit well with me. I have learned to avoid those kinds of medicines. I also learned years ago that if i consume alcohol more than the occasional social drink for a get-together or holiday, it exacerbates my physical pain and slows me down, plus I don't particularly enjoy a heavy feeling of intoxication, which I've felt from prescriptions psychotropics as well, not just alcohol.

There is a combination of several things which I've realized will help me cope with pain and psychological trauma and, when practiced in a very regular manner, keep me levelheaded and allow me to be productive and remain in a fairly stable mood most of the time. That combination is as follows; holistic medicine in tandem with ancient traditional modalities such as mindfulness and yoga and a healthy largely vegetarian organic diet, playing and creating music regularly, blogging and podcasting often as a way to connect with the likeminded, pursuing a lucrative career doing something I and good at which keeps my family in fairly decent financial shape and, lastly, stimulants and psychedelic medicine have come to my rescue many times when nothing else would snap me out of a depressive and bitter state of mind.

I left out something very important.; spending quality time with my family. That is because if I am not well and cannot seem to find the wherewithal to cope with the incredible amount of curveballs life seems to throw my way, the time we spend together is not guaranteed to be quality. If either I can't shake what's on my mind or the universe simply wont' cut me a break, I can not relax and focus on the peaceful passing of time. My fight or flight response goes into high gear and my inner diologue rages into a battle between deciding to continue doing what I know is right and keep on persevering and wanting to give up, throw my hands in the air, tuck my tail between my legs and go against every fiber of my being to do what would be perceived as right by "the system"

And so, even though I have a significant criminal record, I cannot say that I have ever committed a crime. None of the charges ever brought upon me were ever done so by a victim, only the state. And those charges are simply that I would date to understand I have the absolute right to care for myself in a way which has proven right for me over decades of trial and error and practice. And in 2017 it happened again, when I was the unlucky passenger in a truck whose muffler was deemed too loud by a nearby police officer in a state where cannabis and psychedelic mushrooms are now legal and decriminalized. And, against my better judgement and according to the advice of a coercive public defender, I accepted a plea deal for 2 years probation rather than pushed for a jury trial as I truly wanted to.

So what's the problem? Well, I moved out of New Jersey about a year before sentencing, which the court was well aware of and is on record. I was under given the impression that transferring probation to another state wouldn't be an issue. My family and I are in the most stable position we've been in the last decade, despite the pandemic and economic downturn. We are gainfully employed, albeit behind in some bills which we are working hard to catch up with. And our living arrangement is a dream come true. We not only have a great relationship with our landlord, we get to live in a very private part of a five acre property surrounded by Florida marshes and horse farms in a very safe and affluent neighborhood. We now own a local business and have begun connecting with other business owners and the community.

And today I have realized that I could be just a week or two away from becoming a fugitive due to my geographic location not being considered acceptable to the criminal justice system in the state of Florida. They have decided that I cannot live outdoors with a beautiful cozy canvas bell tent as my bedroom and that if I do not move into an apartment or house I must leave the state to do my probation in New Jersey where I would be permitted to live in a tent in the woods, by the way. And if I don't abruptly uproot my family, leave them to fend for themselves or lie to probation and give a false address and hope they don't catch on, I will have to live in fear of the possibility of being apprehended by a squad of marshals to be jailed for a period of time. No telling how long or if they will extradite me to NJ. I've been hard at work discussing this situation with a lawyer in each state, one of which is a federal lawyer. There has got to be a way to resolve this without disrupting my family's success and causing me further exposure to psychological trauma and physical abuse.
I'm off to hustle some organic veggies 🥕 now. Hope today's post finds you well.
---

We are currently running a delegate-a-thon with a goal of reaching ONE MILLION HIVE POWER. The HP will be used to reward all of he participants on Post Up, our weekly live curation podcast on @msp-waves. The links below will take you to hivesigner, a secure way to delegate your HP to any user. You can delegate for as long as you wish, for it to be effective we ask that you do so for at least a month.
| 100 | 200 | 300 | 400 | 500 | 1000 | 1500 | 2000 | 2500 | 5000 |
After clicking the link check the value, you may change it to any amount you desire. Enter your Hive username and use your Private Active Key to delegate. Please be sure to leave at least 50 HP in your own account. Also, new delegations override any old ones. If you need help feel free to leave a comment or contact us on Discord - Movement19#0266.
---

---
You can follow me on most major social media.




Follow @msp-waves for awesome weekly podcasts.
---
#vaccinescauseavianflew 💉