Why I Just Paid Taxes on My 2017 Steemit Earnings
I just paid taxes on my 2017 Steemit earnings. It was pretty easy, actually, added less than 30 minutes to my filing process through one of the big online filing companies. It also demolished my tax return- partially by higher taxes on my increased income, partially by the increased fees the service wanted for filing the way I thought was most legally appropriate. In fact, I actually ended up having to pay a small amount out of pocket.
Since it ended up costing me money, what motivated me to do it?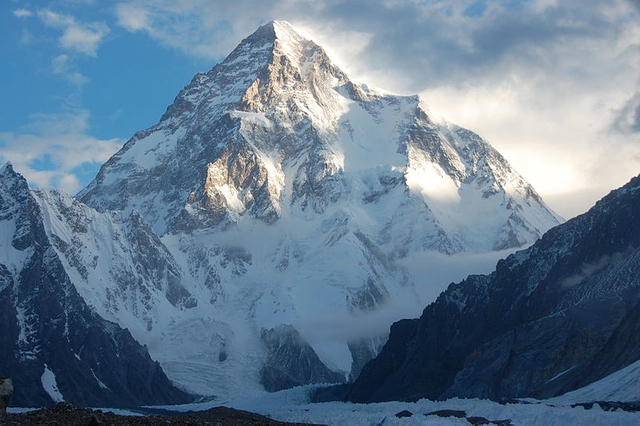 [Image source]
Well, first off, the actual costs were pretty small. My refund would have been pretty small to start with (I hope you'll all forgive me for not giving any numbers) and the additional money I'm paying out of pocket for filing wasn't very much. So the downsides weren't that huge. Those aren't actually reasons TO file, though, just reasons why it wasn't that bad. So why did I do it?
The biggest one: I'm not anonymous. It's really, really easy to figure out my identity on Steemit. (Though, for politeness' sake, I do ask that you use Steemit, Steemit.chat, or Discord to contact me about Steemit related stuff and not go adding me on Facebook or something.) This was a conscious decision when joining Steemit. I came in with the intent to repost material for my old blog and from the student newspaper I used to work for, and doing so anonymously would have either defeated the purpose or earned me accusations of plagiarism. I no longer repost content- partially because I reposted most of what I really wanted to, and partially because I decided that I preferred posting largely new content.
I also intend to make a living as a writer. In fact, I already am through Steemit, but I intend to get published by traditional publishers- and, in fact, have made significant strides towards that goal in the last year. (I'm not averse to self publishing, it works great for some people, it's just not what I want personally.) As such, there are advantages to not being anonymous. It allows me to potentially build and maintain an audience, for instance. Quite a few authors have helped their readerships by maintaining blogs.
Because I'm not anonymous, and because I want to work in a relatively high visibility field, it would be pretty silly to potentially open myself up to trouble from the IRS. Writers and other self employed people are definitely a lot more likely to be audited than your average 9-5 salary worker or your average tipped restaurant employee. Covering my own ass is a pretty good reason in my book.
I have some less immediately practical reasons as well. Though this isn't an overly popular stance in the libertarian and anarchist heavy cryptocurrency community, I actually believe in a fairly non-libertarian future for cryptocurrency. That is to say, it's not the future I necessarily think cryptocurrency should have, just that it's the future cryptocurrency will have. This is due to a couple of things.
First off, cryptocurrency security. Despite a lot of claims about the privacy and security inherent to blockchain technologies, in practice it tends not to be overly secure, mostly due to slipshod and hasty security decisions and the primary point of vulnerability for cryptocurrency- exchanges. In fact, as much as 14% of all the major coin cryptocurrency on the planet might be in the hands of hackers.
The other reason? Legibility. Legibility in this context refers to the ability of a government to know what is going on in their domain. Legibility is even more important to governments than the ability to apply force- after all, you need to know where you're going to be applying force. Governments can, and will, crack down on cryptocurrencies, starting with the least legible. (And they're going to start with exchanges- the same spot hackers start.) Steemit is likely quite safe- since it, and the financial transactions on it, are entirely legible and public, the government's unlikely to have a significant problem with it. I'm not going to give any specific crypto investment advice, other than to say that if you're looking for a particularly long term investment, it might be smart to eye cryptocurrencies that are both legible enough for government taste and have practical real world applications. This was, in great part, what drove the rise of Ripple. That being said, the legibility and real world applications are hardly enough to predict the long term value of a cryptocurrency, but they are marks in favor of its stability.
It should be noted that legibility, like most other tools of power, isn't inherently good or bad. One of the earliest expressions of government enforced legibility was the regulation of standards of measurement. When everyone has a different measurement for a bushel of grain, it's going to be hard to set up a consistent exchange rate. If you don't all have the same measurements of distance, it's going to be tough to build a road. If you don't have a consistent system for measuring time, it's hard to schedule precise meetings.
It does tend to get a bit more complicated, though. Censuses can be inoffensive enough, and provide valuable data to governments that let them run better elections, distribute resources more equitably, and generally make society a better place to live. Census data has, however, been used historically in ethnic purges and other nastiness. Legible societies are more efficient and functional- but they're also more controllable. Too little and society breaks down, too much and it poses a serious risk to the populace.
For better or worse, we live in by far the most legible period in human history. Despite the early promise of the internet, above all else it has resulted in making our information much, much easier to gather. This leaves you with a choice of adapting to being legible and making your peace without privacy or going to increasingly difficult, time consuming, and expensive methods of maintaining said privacy- or, alternatively, withdrawing from society entirely and living in the woods.
If you're interested in the history of government attempts to increase legibility in society, as well as why their attempts to build utopian social and infrastructiural projects usually fail, you should check out James C. Scott's excellent book Seeing Like a State.