Dear Steemians,
In case you miss the @minnowhelper post about The Blacklist, please read more about it Here!!!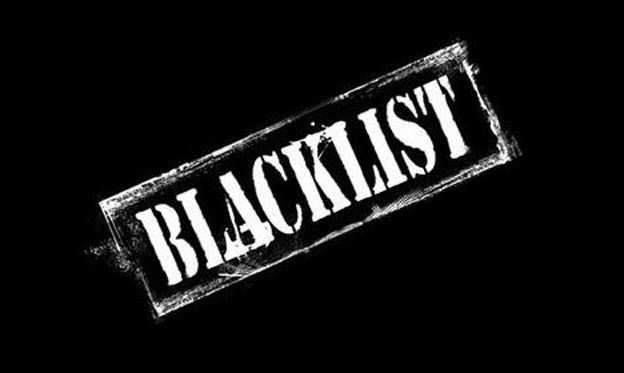 Currently, the users on the blacklist are:

@aarecipes
@akkisingh
@alanfakeer
@alan-walker
@albi2007
@aliakbar2
@allthereisislove
@amanat1993
@ankitagupta
@ankitgautam
@aqibwarsi
@arnobtogor25
@arshikhan
@arslanahmad
@ashokumar
@asimkhokhar
@asimmalik
@auctionator
@banglabhai
@bdupgrate
@bdupwhale
@bestmspulok1
@bestprince2017
@bestroni001
@bestroni2017
@bestsapolok2
@bestshamim2020
@bhaiaslam
@binduchethan
@buildawhale.bot
@capooo
@capooo1
@cashbot
@chancellor
@chittagong
@chnasir
@chumar
@educ.leb
@farhanrajpoot129
@freehelena
@freeupvote
@fumegi
@gazisahadat
@ghasemkiani
@ghazanfar.ali
@hammadmadi
@hamzaprince
@hamzazaheer
@happyforever
@hariabbad
@hasibur
@hasnatahmad
@hira01
@ijazali
@ivanmendes
@jakiasultana
@khulna
@khuramshazad
@lakshmishetty
@mafuzzz
@malikamjad
@malikhusnat
@malikidrees
@maliksaim
@manann
@mani0005
@manoojkumar
@mansoorchaudary
@manvigupta
@mausamitimilsina
@mayankverma
@mindsmania
@mohitshivhare
@mohsinnafees
@monalisalove
@mrpabel
@munnisingh
@muzzusingh
@myup
@nadeemali
@nafijur
@nancysteem
@natkhatnavneet
@nayyersultan
@nazmul82
@neer
@nidakaur
@nizamtalukder
@nomanali
@ophelion
@otakutheory
@ovyhossain
@parveenkumar
@photographer2
@pingpong
@postpromo
@princesohan
@prodip012
@prodip0123
@promita
@qamarjee
@quotobox
@rajafaseeh
@rajasheri
@rajatgarg
@ramesawargurjar
@ranaraab
@randofish
@raziwajid
@rihadkhan
@romio1
@rosess
@rubia.michelle
@sabiransar
@saklain
@sanjeeva
@sapnajain
@shaileshgiri
@shamima
@shapla
@shawaizrasheed
@shubhammathur
@siddarthjain
@smsulaiman
@sondip
@srabonisingh
@steemainfun
@steembeamer
@steemmelody
@steemtools
@sumayia
@sunny2502735
@sure40002
@suresheee
@sylhet
@taimoorraj
@thankmelater
@timu12
@tuhin2017
@tuyendg
@umerraja
@umpe
@universalpro
@upvoteforfree
@wajahatali
@wajid786
@waliafridi
@waqasmalik
@werewennad
@wondersss
@ximedark0
@zahidsun
@zakariashikder
How will the process work?
The Minnowhelper team will review random publications and if low quality content is found, users will be blacklisted. Flagged Posts by
@spaminator
,
@cheetah
,
@steemcleaners
,
@mack-bot
or
@blacklist-a
, the bot will consider that as invalid bid, send the sender a 0.001 STEEM/SBD transfer informing them their bid is invalid because the post has been flagged as spam or abuse, and donate the bid amount. On the other hand other users can report Abuses in our Slack Chat.
Join to

Banned users will not qualified for refunds any bids send to @minnowhelper for banned users posts will be considered as a donation.
Happy Bidding & Have fun!
The @minnowhelper team.