Honestly, I really need to sound my trumpet to you guys right now. Do you know why? I am not boosting or self priding, I know I own everything to Steem blockchain and you especially!
But my rationale for blowing my trumpet is to engage the feeble minds here to get started from somewhere, anywhere; get busy with life. And see the changes work for you...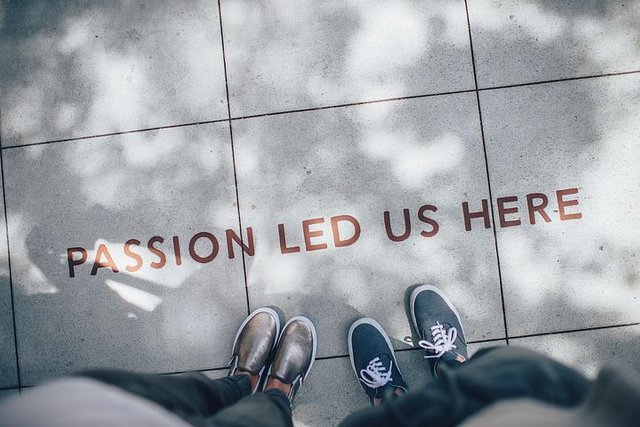 source
Let me do some flashback here, I could remember late last year when I was invited as a lost sheep on the Steem blockchain to come anchor a meetup at Warri, Delta State, Nigeria by @destinysaid
Practically, at that point in time I will refer to myself as nobody, and the lost sheep of the fold that was found by some dear friends here.
Well, the story of how I got lost on the Steem blockchain is not far fetched from how I got consumed in school activities and neglected the chain. I regreted that my decision so bad but now it is totally different.
Now in the present, I am close to a milestone record on the chain. I think I'm painting a drawing of myself on the wall of the Steem blockchain Hall of fame. I'm glad the dream is coming to reality so fast than I thought.
I have some couple of steps to take before reaching the milestone - few decent upvote and I would be climbing the ladder of 60 reputation and more importantly adding some more followers to the thread is so going to be awesome. Maybe a resteem will get me into the visibility arena who knows?
My journey on the chain will not be super interesting if I fail to mention the supports I have received so far from people here. Sincerely, it is amazing and overwhelming, I really can't appreciate everyone in this post but I will try to do so.
One thing I know for sure is that, I'm not the best analyst when it comes to post articulation, the best author or fictionist when it comes to painting images neither the best marketer when it comes to branding one self. Grace found me!
I will state them in order of preference, that is, how our path crossed.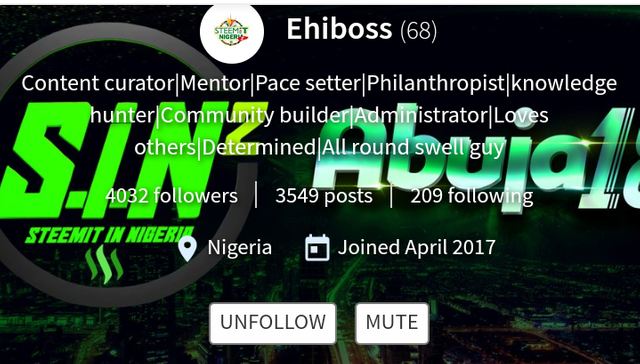 Directly and indirectly I was introduced to steemit by @ehiboss and he has been supportive thus far. Amazing dude, energetic and his level of compassion is overwhelming. From there, after my introductory post paid out, I did some little posts afterwards but they never did well. At that point, I got frustrated, quit and had to face school squarely. He persuaded me though but school stress was mounting and I was approaching finals.
So, the big guys called me to come anchor Steem Meetup at Warri and boom! I was lured in back into the system, I could probably say that I was motivated by the dollar. But my motive changed after spending some good time online, trust me money is good but not when you have found your passion on the chain.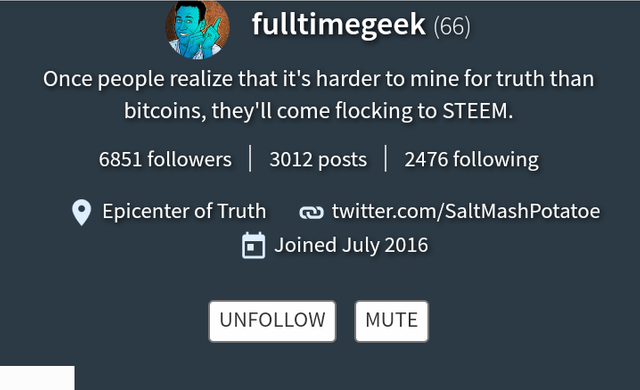 I met @fulltimegeek through a hired post on the steem blockchain, he promised to upvote people who are ready to go on a research work about DM's findings about Illuminati group with him. Without wasting much time, I jumped on it and after that, I turned his acquaintance. At first, I thought he was a robot, (lol) turns out he controls them. The power of his robots (fulltimebots) are super amazing, thanks a bunch!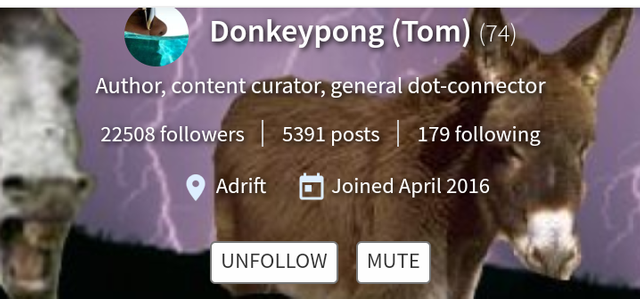 Then, this last soul is very calm and one thing I like about him is how he turns unrealistic, simple and nothing into some magnificent. Those who know him, will understand my point right now.
His pattern of blogging got me stucked to him and just like that I'm into him - @donkeypong
I approached him via discord and he seem nice and friendly. He has been very helpful to so many people on the blockchain, some dreams on the blockchain were actualized with his help. I won't divulge more than that, you're paying much attention - lol.
what is my goal after Milestone?
I heard a comment rather thought provoking advice from @acidyo via @timcliff interview with stakeholders on the Steem blockchain and it goes thus;
Tim's question to acidyo - What would you like to see more/less of from "regular users"?
Look at his reply but focus on the asterisk...
...most importantly not going all in as to rely on Steem as income for daily expenses. Crypto markets are brutal and they will not make that possible for you in most cases.
Meanwhile, I am totally into the chain. What will I do?
Here are my wishes before milestone...
I hope they come true
• First and foremost, I would continue building my Steem Power organically. All things being equal.
• I would need support from big whales, dolphins and orcas as regards the fact that I can't build from the start without supporting others. I know how tough it is to work tirelessly all day to make a post and no cents (trust me no form of entitlement but we need your support for great content). If you can boost my influence in the community, I won't fail in my duties.
• Always and will forever support the Steem blockchain. It saved me from a big embrassement - (its paid my debt).

I'm not a motivational speaker but an individual with a true mind. Join me every Sunday - 8:30pm on @wafrica discord server for show time. Yours, @mediahousent host on wafrica discord server

| Title | Link | Image |
| --- | --- | --- |
| Do Not Say - It is just a penny | source | |
| Can you go without internet or social media? | source | |
| Buy the DIP, every language an investor understand. Why you should consider STEEM as your long term INVESTMENT | source | |
| Social media interaction with the Steem blockchain | source | |
| Dlike Voices, come and promote your content | source | |
Follow me on twitter, click this icon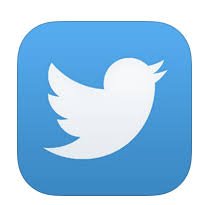 Follow me on Facebook
Please kindly vote for @timcliff @ausbitbank @demotruk @noblewitness @steemgigs @rival as your witnesses via this link