Getting Ready For A Change: Bike Life
Whatsup folks,
excited about this one. In about one week I will be flying to the West coast (Seattle or Vancouver) to start a bike tour. I've done a few longer ones before but it has been a few years since I really put the rubber to the road.
My plane is to work my way up to Banff National Park and spend AS MUCH TIME AS I WANT climbing and hiking in the mountains.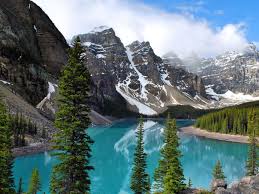 I'm really excited about this opportunity. Mountain climbing, or alpineering, is something I've wanted to do for ages. Like many things, I put it off out of fear (lammmeeee), but I finally pulled the trigger and am going to turn my dream into a reality.
If you have any recommendations for places to go in BC (or the general area) or you happen to live there and want to hook a brotha up, leave a comment!
Steemit is a BIG part of what is helping me make this decision so just wanted to say thanks to everyone here who is making Steemit an awesome community to be a part of!
Keep Livn