Boom! Finally, My First 100 Steemit Followers Delivered.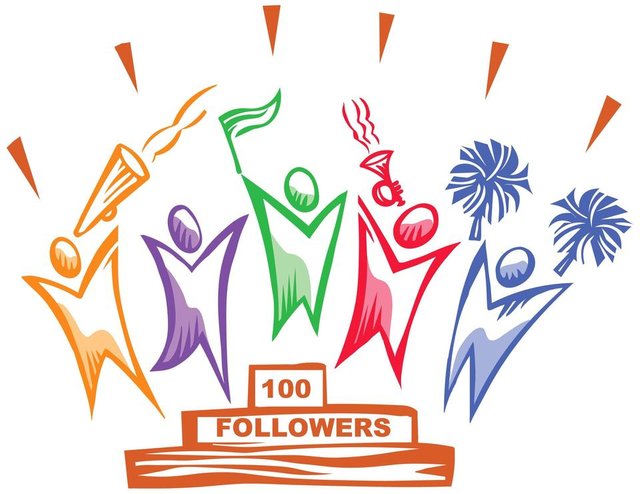 I am super excited to announce that I have crossed the first 100 follower milestone on #steemit
It's been an exciting journey so far.
I have met folks - exciting, fun, and cool. I have read stuff that I didn't know what existing.
I have learned a huge bunch of the whole talk of the town about cryptocurrency - there is still a massive amount of jargon about it and in fact, abut steemit that I still don;t fully understand.
In any way, I am not in a haste. Everyday, if I can learn one more new thing, I am satisfied. So far I can turn each of the stuff that I learn to make my life and the lives of others better, then, I am a fulfilled learner.
I see that in all, the ideas that are share.d every every day has the potential to transform lives and to ignite possibilities across the world.
I am happy to cross a milestone, though it is far small compared to the thousands of followers and connections that I have on all other social media platforms.
But, hey, the more you are able to appreciate little things, the better your life becomes and the easier it is for bigger things to come your way.
So, be grateful! So, keep inspiring! So, keep winning!