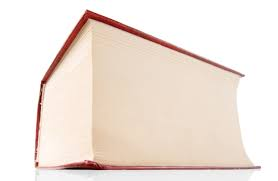 Afrikaans: Ek doen dit net vir die geld.
Arabic: أنا أفعل هذا فقط من أجل المال
Azerbaijani: Mən bunu yalnız pul üçün edirəm.
Belarusian: Я раблю гэта толькі дзеля грошай.
Bulgarian: Аз правя това само за парите.
Bengali: আমি শুধু টাকা জন্য এই করছি।
Bosnian: Ja to radim samo za novac.
Catalan: Només estic fent això pels diners.
Cebuano: Gibuhat lang nako kini alang sa kwarta.
Czech: Dělám to jen za peníze.
Welsh: Rydw i ddim ond yn gwneud hyn am yr arian.
Danish: Jeg gør kun dette for pengene.
German: Ich mache das nur für das Geld.
Greek: Το κάνω μόνο για τα χρήματα.
English: I'm only doing this for the money.
Esperanto: I'm only doing this for the money.
Spanish: Solo estoy haciendo esto por el dinero.
Estonian: Ma teen seda ainult raha eest.
Basque: Bakarrik egiten dut dirua.
Persian: من فقط این کار را برای پول انجام می دهم
Finnish: Minä teen vain tämän rahan.
French: Je fais seulement cela pour l'argent.
Irish: Níl mé ag déanamh ach an t-airgead seo.
Galician: Só estou facendo isto polo diñeiro.
Gujarati: હું ફક્ત પૈસા માટે જ કરી રહ્યો છું
Hausa: Ina yin haka kawai don kudi.
Hindi: मैं केवल पैसे के लिए यह कर रहा हूँ।
Hmong: I'm only doing this for the money.
Croatian: Ja to radim samo za novac.
Haitian Creole: Mwen sèlman fè sa pou lajan an.
Hungarian: Csak ezt csinálom a pénzért.
Armenian: Ես դա անում եմ միայն փողի համար:
Indonesian: Saya hanya melakukan ini untuk uang.
Igbo: Ana m eme nke a maka ego.
Icelandic: Ég geri þetta aðeins fyrir peningana.
Italian: Lo sto facendo solo per i soldi.
Hebrew: אני עושה את זה רק בשביל הכסף.
Japanese: 私はお金のためだけにこれをやっています。
Javanese: Aku mung nindakake iki kanggo dhuwit.
Georgian: მე მხოლოდ ამის გაკეთება ფული.
Kazakh: Мен мұны тек ақша үшін жасаймын.
Khmer: ខ្ញុំគ្រាន់តែធ្វើលុយនេះតែប៉ុណ្ណោះ។
Kannada: ನಾನು ಈ ಹಣವನ್ನು ಮಾತ್ರ ಮಾಡುತ್ತೇನೆ.
Korean: 나는 돈을 위해서만이 일을하고있다.
Latin: I'm only doing this for the money.
Lao: ຂ້າພະເຈົ້າພຽງແຕ່ດໍາເນີນການນີ້ສໍາລັບເງິນ.
Lithuanian: Aš tik tai darau dėl pinigų.
Latvian: Es to daru tikai par naudu.
Malagasy: Manao izany fotsiny aho amin'ny vola.
Maori: Kei te mahi anake ahau mo tenei moni.
Macedonian: Јас само го правам тоа за парите.
Malayalam: ഞാൻ പണം മാത്രമാണ് ചെയ്യുന്നത്.
Mongolian: Би энэ мөнгийг л хийдэг.
Marathi: मी फक्त पैशासाठी हे करतोय
Malay: Saya hanya melakukan ini untuk wang.
Maltese: Jien nagħmel dan biss għall-flus.
Myanmar (Burmese): ငါသာငွေကိုအဘို့ဤလုပ်နေတာပေါ့။
Nepali: म मात्र पैसाको लागि यो गर्दैछु।
Dutch: Ik doe dit alleen voor het geld.
Norwegian: Jeg gjør bare dette for pengene.
Chichewa: Ine ndikungochita izi kwa ndalama.
Punjabi: ਮੈਂ ਸਿਰਫ ਪੈਸਾ ਲਈ ਇਹ ਕਰ ਰਿਹਾ ਹਾਂ
Polish: Robię to tylko dla pieniędzy.
Portuguese: Eu só estou fazendo isso pelo dinheiro.
Romanian: Fac doar asta pentru bani.
Russian: Я делаю это только за деньги.
Sinhala: මම මේක කරන්නේ සල්ලි විතරයි.
Slovak: Robím to len za peniaze.
Slovenian: To delam samo za denar.
Somali: Tani waxaan kaliya ku sameeynayaa lacagta.
Albanian: Unë vetëm po e bëj këtë për paratë.
Serbian: Ја то радим само за новац.
Sesotho: Ke etsa sena feela bakeng sa chelete.
Sundanese: Kuring ukur ngalakonan ieu duit.
Swedish: Jag gör bara detta för pengarna.
Swahili: Mimi ninafanya tu hii kwa fedha.
Tamil: நான் பணத்திற்காக மட்டுமே இதை செய்கிறேன்.
Telugu: నేను డబ్బు కోసం మాత్రమే చేస్తున్నాను.
Tajik: Ман танҳо барои ин пул кор мекунам.
Thai: ฉันแค่ทำเงินนี้เท่านั้น
Filipino: Ginagawa ko lang ito para sa pera.
Turkish: Bunu sadece para için yapıyorum.
Ukrainian: Я роблю це лише за гроші.
Urdu: میں صرف یہ پیسے کے لئے کر رہا ہوں.
Uzbek: Men buni faqat pul uchun qilyapman.
Vietnamese: Tôi chỉ làm điều này vì tiền.
Yiddish: איך נאָר טאָן דאָס פֿאַר די געלט.
Yoruba: Mo n ṣe eyi nikan fun owo naa.
Chinese: 我只是为了钱而做这件事。
Chinese (Simplified): 我只是为了钱而做这件事。
Chinese (Traditional): 我只是為了錢而做這件事。
Zulu: Ngenza lokhu kuphela ngemali.
Let's all hope I proved some kind of point, or didn't waste too much witness ram proving it...