Here I am presenting the biggest challenge of the past 2015, it is about a 29er mountain bike bicycle steel frame made thinking about the bushes and the trails of Finale Ligure. 
That's why it has got the name "Shrumblander", that bike is made to have fun in the shrumbland!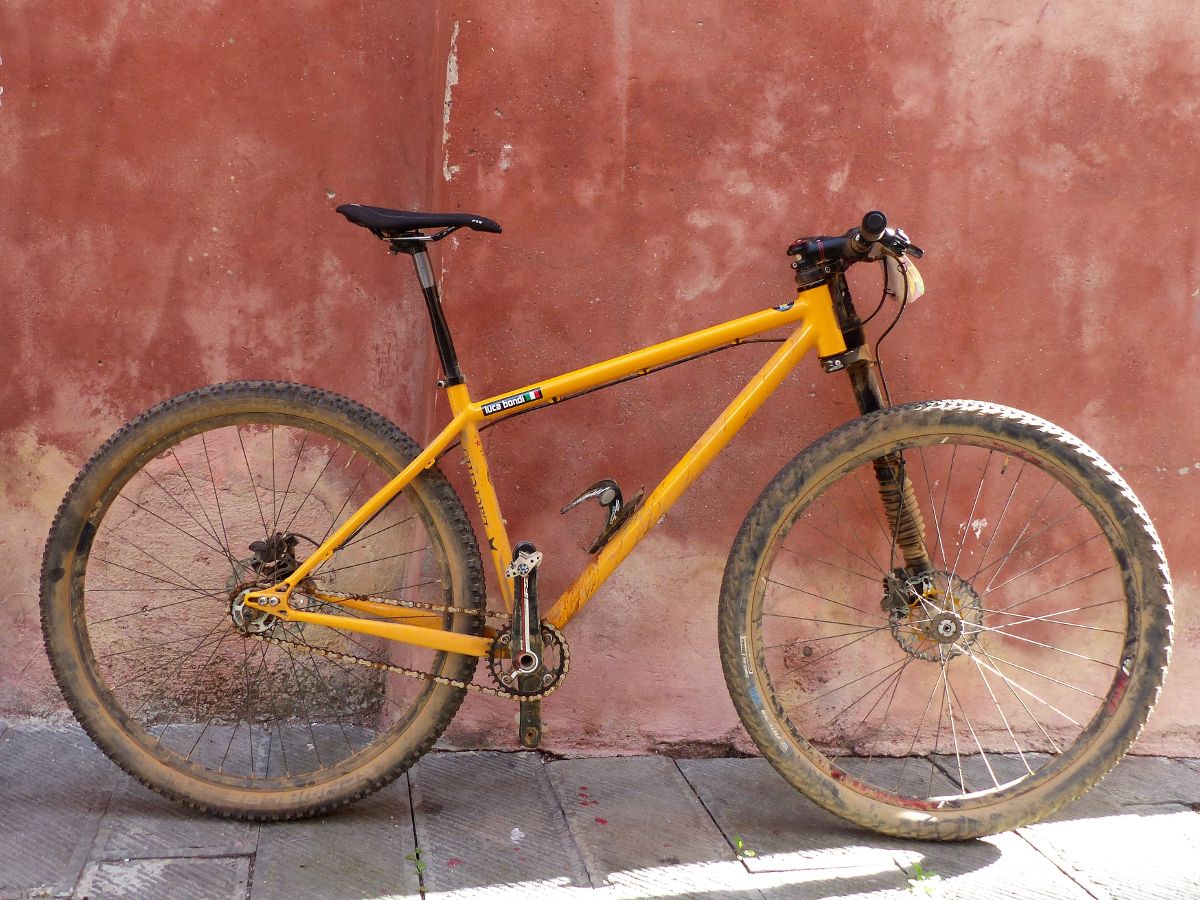 This bike it has been used in the 2016 and 2017 edition of the 24h of Finale Ligure and it has received excellent feedback. It is possible to enjoy the complete Flickr photoset following this link.
It is a 29er XC mountain bike in this shape single speed, lefty front fork.
It is not so easy to meet an idea with a real frame.  I had to guess and try, it took a while to do my best sometime, but the result it has been good.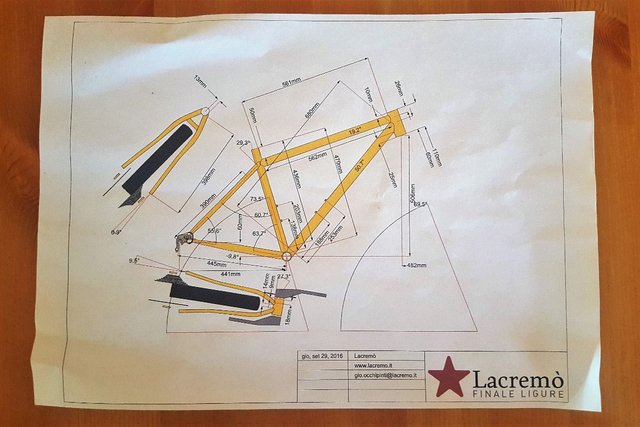 In the middle it has been a lot of work and good making experience for the future, the workshop is growing, I am improving myself and having fun. I post the gallery of the process, that you can find on Flickr.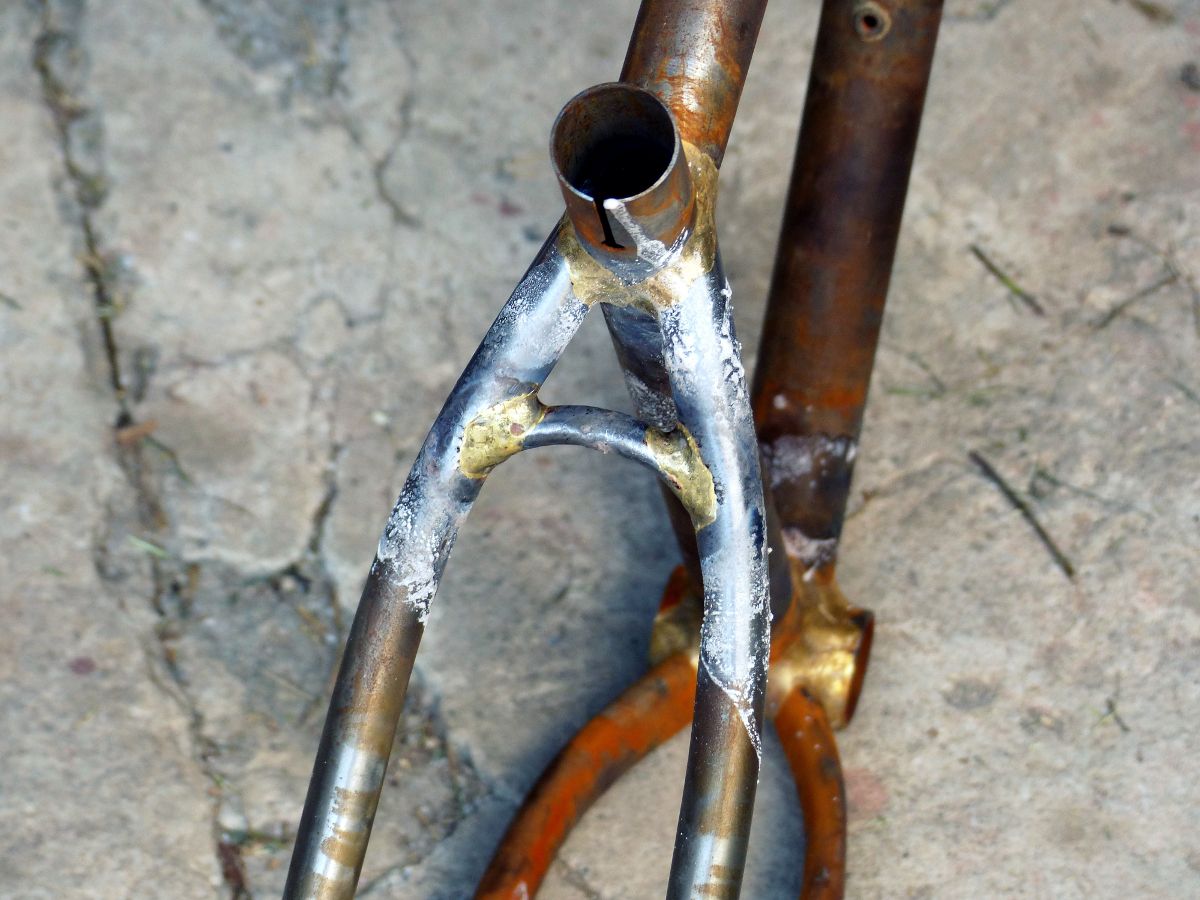 I would like to share as well my Instagram account where I post often the progress in the workshop.
All the best,
G.