As you all know (assuming you know me or at least follow me on Steemit), one of my favorite things to do is to help motivate & promote the amazing conscious musicians of the world!
From back in the day when I was burning hundreds of CDs to give away (Alais Clay's Reverse Hypnosis & MC Xander's Eyeopeness), to just over a year ago when I was giving out USB drives loaded with 64 albums from 64 different artists (plus some documentaries & ebooks), to the '55 Conscious Musicians' series I published here on Steemit last year (1, 2, 3, 4, 5).
Where that brings us now
I've been on Steemit for a little over a year and a half now, and to say it has changed my life would be quite the understatement. I have gotten more inspiration to write, photograph, speak, and make videos then ever before in my life, I've connected with lots of amazing new humans I wouldn't know otherwise, and of course the abundance has flowed (if you didn't already know, I've effectively been living off Steemit for over a year). In my time on Steemit, one of my big focuses has been on-boarding more humans, because I know a LOT of amazing content creators, and also because I just really enjoying sharing the things I learn with the people I love.
Many of the humans I love who have joined the platform (or who I'm still working on) are musicians: hip-hoppers, singer-songwriters, beat-boxers, producers, and even a full band. To me, it just makes so much sense for musicians (literally professional content-creators) to get onto this platform, and there are so many options for how to do it: Dsound, Dtube, DLive (still waiting to catch a live-streamed concert on there).
One of the things I always mentioning to these folks is the Steemit Open Mic, which has been running for 71 weeks now. Along the way, I've even played videographer for @burntmd & @elamental for their open mic entries :-) Then, about 2 weeks ago I did a 'Kenny's 2 minute Steemit Tips' episode about community-driven contests on Steemit, and I discovered the Steemit #RapChallenge & #ProducerChallenge, run by @rondonson.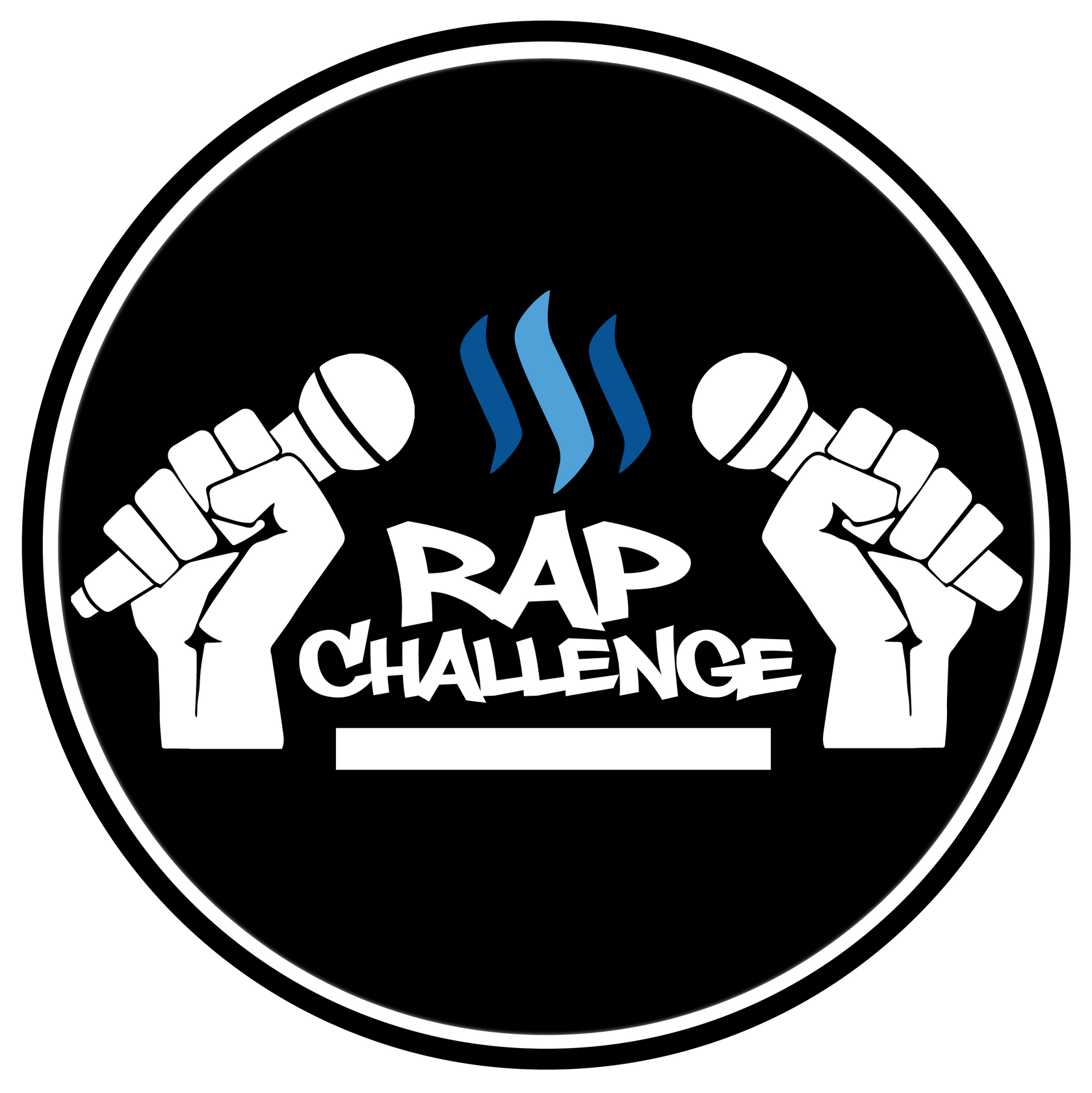 The Steemit #RapChallenge has been going since last June, it runs bi-weekly, and it is only for new, original content. Each week, @rondonson puts out 3 instrumentals for artists to choose from, and they write/freestyle a 1-minute video over the instrumental of their choice. The fact that this contest is just for new content, created specifically for it, is definitely a big plus in my mind. It's allowing the Steemit platform to once again show how wonderful it is as a portal to inspiration.
Now on just its 2nd month, the #ProducerChallenge is an opportunity for producers to share their instrumentals, and the winners not only receive a reward, but their tracks are also being used for the #rapchallenge, which will allow us to have a whole lot of Steemit-exclusive, Steemit-inspired music here very quickly. The #ProducerChallenge takes begins on the first Sunday of every month.
Both of these contests are run by @rondonson, a self-proclaimed "Hip Hop Psychonaut", geek, father, cook, truth seeker, and burgeoning "crypto guy" (I've heard people use this term quite a bit recently). Ron has been putting a variety of content onto Steemit, and has clearly found his home over the past 8 months.
These contests are both sponsored by Steem witnesses: @teamsteem & @adsactly. @teamsteem is one of my favorite humans I've met through Steemit: a beautiful soul, a hard-working witness, a powerful writer, a morally consistent thinker (unfortunately rare these days), and a Canadian 😛. I'll be quite honest, I don't really know much about @adsactly, besides the fact that he has been a witness for quite some time, he's a HUGE supporter of music on STEEM, and he produces a lot of great content. Witnesses supporting projects that help build the community is a big thing to consider when you're deciding to vote for.
When you see an idea you like, support it!
I've been coming up with all sorts of ways to help entice more friends onto the platform, and to help inspire & reward those who are already here, and supporting the #rapchallenge & #producerchallenge seems like a simple & effective way to do so (I don't exactly have time to start a contest/curation blog/payitforward project again at this point). I'll be donating 14 Steem Dollars per month to these challenges, to bring the rewards pools up to 12 SBD each.

If you like the idea of seeing more original hip-hop music being created on Steemit, but you don't make beats or spit bars, you can certainly still up-vote, re-steem, and maybe even become another sponsor of the challenges. Maybe your interests lie somewhere else: do you love photography? cooking? memes? Chances are, there's a contest for you to enter and/or support, and if not
Here are the current runs of both contests
Steemit Rap Challenge Week 22 (started yesterday 2/5/2018)
Steemit Producer Challenge Week 2 (started Sunday 2/4/2018)
Here's the hip-hoppers, freestylers, and producer of my tribe who have joined Steemit so far
| @alchemage | @andybabbmusic | @bruceb | @audioalchemy |
| @bryandivisions | @burntmd | @careywedler | @churdtzu |
| @dannyquest | @elamental | @firstwords | @gentlesouljah |
| @hhcwebmaster | @johnnyhurley | @lallyiam | @linguistory |
| @nuggplug | @paydaymonsanto | @robhustle | @scottiemac |
| @starwatermagick | @totemuzik | @treaphort | @truniversal |
And here's all the other musicians I love who are here with us (because I love tagging my fam!)
| @andyharrison | @copperchildren | @dbroze | @laraelle |
| @larkenrose | @laurenrumpler | @remembrancer |
| @tatianamoroz | @tryptastic666 | @xerephine |
---
---