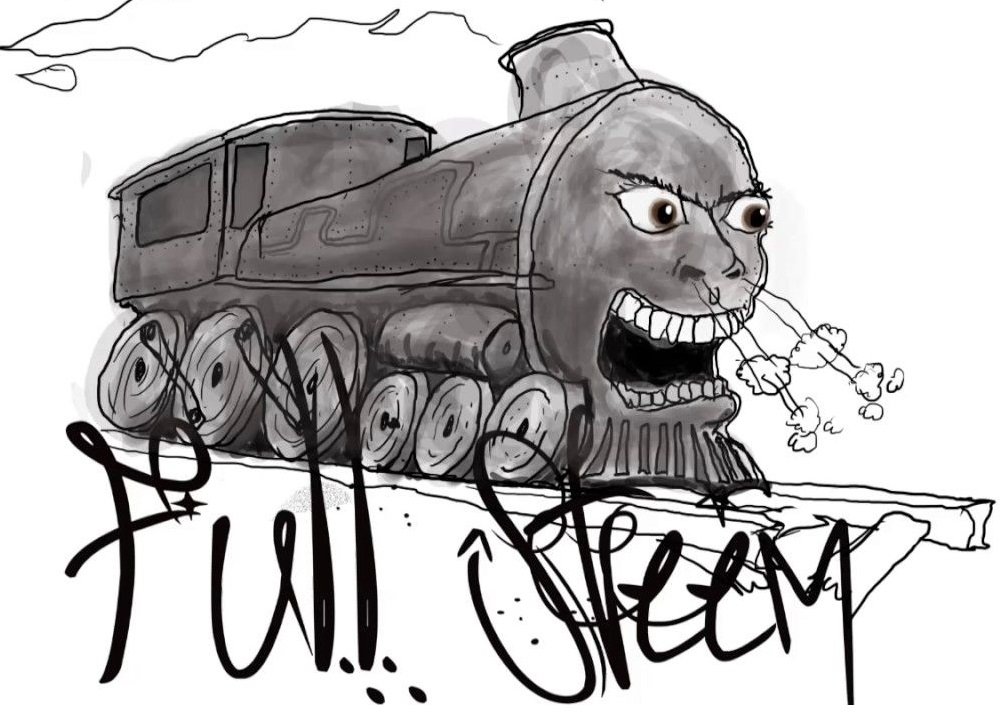 a couple notes before I begin:
I'm writing this series on Steemit, but I'm writing it for all of my tribe who aren't yet on Steemit, or who dipped a toe in the water, didn't make big money on their first post or two, and never logged into their account again. I'm writing it to help express how powerful an opportunity I feel like this platform is to the many beautiful content creators in my life. I want each of you to expand your audiences, find inspiration & community, and for your art to become a consistent conduit of abundance in your life.
By 100% "powered-up", I'm referring to my choice of rewards payout for this article (and the following articles in the same series). For each Steemit post, you get to choose between 50/50 payout in SteemPower (voting currency, subject to 13-week distribution) & Steem Dollars (liquid currency), or 100% into your SteemPower. for most of my Steemit career, this platform has been my main source of income, so I've pretty much stuck with 50/50. For this series, my goal is all about building the community and helping more of my community merge with the Steemit community, and I want to get more SteemPower to help with that. I want to help my family find success! See this article to get a bit more in-depth look at the differences.

---
So, what is Steam-it... Stemmit... whatever you call it?
Steemit is a blockchain-based, (semi-)decentralized, open source, social media platform, with a gift-economy, where content creators & curators all get paid in a crypto-currency (which is easily converted to Bitcoin, precious metals, and governmental currencies around the world).
Uh huh.. and that means?
I understand, that is a whole lot of big, vague, techy words; I'll break it down and go through each one, as I feel that some of these concepts are very important to the current state of the world, and even key to the paradigm shift itself.
---
Blockchain
The Blockchain is a way of creating a decentralized database to keep track of all the records on a network. Every transaction is recorded into infinite redundancy, making it effectively fraud-proof. This technology is best known for it's application in currencies like Bitcoin, but is also being expanded into things like "Smart Contracts" and much more.

---
Decentralized
Decentralization is one of the key elements in an anarchist world, a free world. In any situation, a decentralized structure will almost always prove to be more responsive, more resilient, and better built to facilitate humans being their exceptional selves. Steemit is semi-decentralized, in that miners can be voted in or out, and everyone with SteemPower can vote to help decide who earns STEEM, but it is largely held by some major players. There are many projects working to help equalize distribution, including @minnowsupport, #minnowsunite, the steemtrails, and more.
---
Open Source
Open source technology is based on the concept that ideas can't be owned. When you create something new, you share it with the world for everyone to be able to use & expand upon, leading to hugely collaborative projects. I believe that Open Source is perfectly in alignment with the way that ideas & inspiration flow into humans for the purpose of spreading, expanding on, and manifesting.

---
Social Media Platform
You're all familiar with social media at this point, and the basic concepts of: scroll through feed, give things a "like", read the ones that are really interesting. The biggest differences here on Steemit are:
a complete lack of ads (currently at least)
ability to make money for posting & voting
a community which is focused on quality content & uplifting each other
you maintain ownership of the content you post
---
Gift Economy
Most of you are familiar with the idea of a gift economy; it's what so much of the movement is already implementing in the Gatherings, festivals, and Burns. The idea that interactions don't have to be quid-pro-quo seems pretty simple, but it has a huge influence on how humans deal with each other. In the world of Steemit, when I upvote your post, it adds some value to it (currently $0.11 @ 100% for me). The thing is, I don't lose that $0.11, it comes out of the new batch of STEEM being mined, or created.
---
Content Creators & Curators
Everyone on Steemit is either creating and/or curating content. Even if you've never put up a single post, your comments on other peoples' posts are still content, still adding to all-that-is the Steemit platform. The more value other people see in your content, the more upvotes it gets, and the more you get paid out. Curating is the act of up-voting and flagging content on Steemit. As you can see, it's possible to create quite an abundance flow, simply by helping abundance flow to great content creators.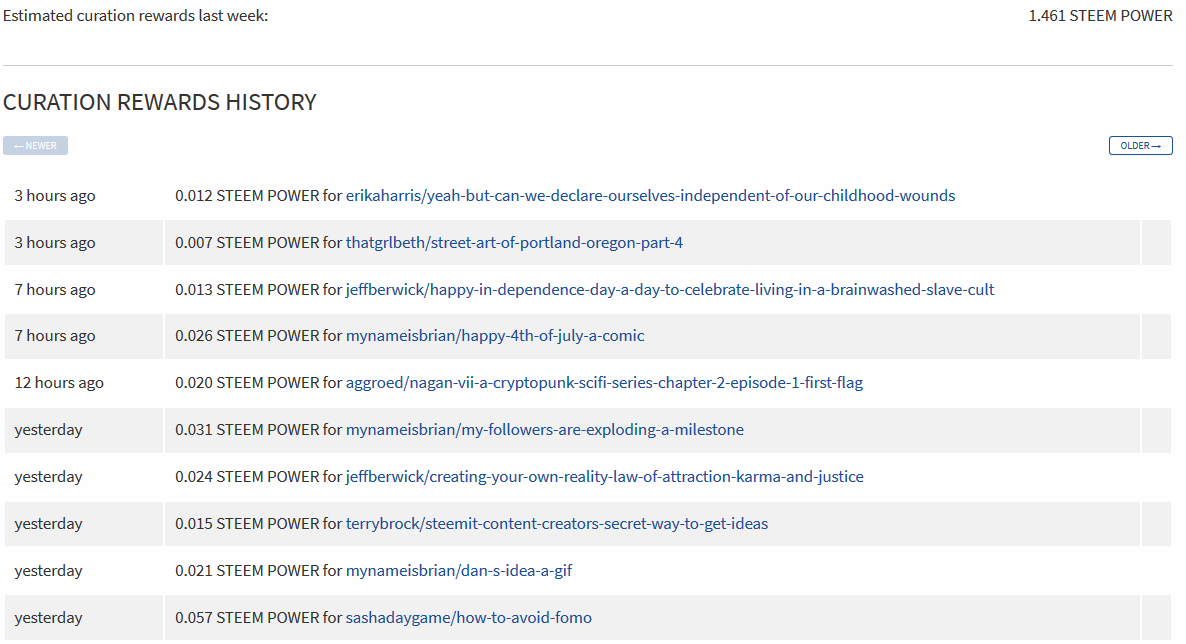 ---
Crypto-Currency
Crypto-currencies are a relatively new type of digital, non-usuary, non-government currency, generally created through "mining", which is the running of supercomputers to solve complex hash equations, and creates the backbone for most cryptos' blockchains.

---
So how does it work, what do I have to do to get started?
When you put all of that together, what you get is a website, where you can create a completely free account, immediately begin upvoting, authoring posts, and leaving comments. As you grow your following, perfect your style, and master the ins & outs of the platform, you can begin to earn reveneue, even turning Steemit into your full-time job!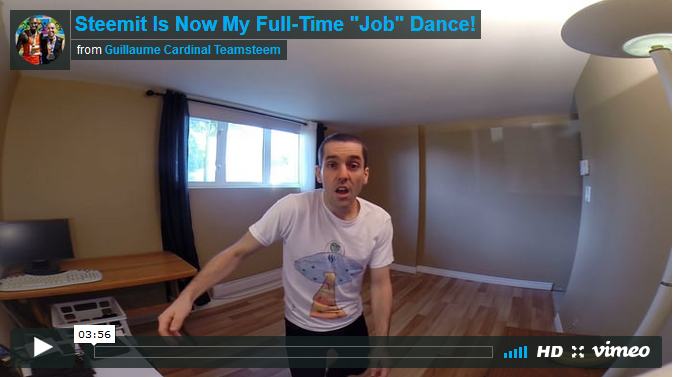 (Here's one of the witnesses, @teamsteem!)
You can create a free account by going to www.steemit.com and verifying via phone number (you get some number of free SteemPower, and more delegated SteemPower to help you do things. For those who are worried about privacy, or want more than one account, there's AnonSteem, where you can pay to have an account created & verified for you. Current prices = 10 STEEM, 0.007 BTC, or 0.4 LTC.
---
Why I'm excited for you to join Steemit
I'm so happy to share this opportunity with all of you (especially those I've tagged, sent the link to, posted to your wall, etc. I know SO many amazing content creators and world-changers, and I would love for all of you to expand your audiences to the Steemit community, PLUS begin getting a financial abundance from doing what you love (and sharing it with people).
Since I first found Steemit, I've been working to help my friends & family realize the value & opportunity here, and have brought a LOT of wonderful humans to the platform. I created a number of posts sharing how much good the platform was doing for me, showing great content to huge audiences on Facebook (my 40 Anarchists to Follow on Steemit had over 6000 reach on Facebook). Most of the benefit has really come from people I've reached out to individually though, like @alchemage (who I called an hour after publishing my first post, and has been active since).
---
Here's all my tribe who I've onboarded so far (italics indicates they're pretty new and/or inactive at the moment):
| @acab1312news | @alchemage | @andyharrison | @athonwy | @atrickpay |
| @bonitaoregon | @burntmd | @dicksonscheme | @dortopor | @earthpermit |
| @elamental | @electron | @firstwords | @hhcwebmaster | @johnnyhurley |
| @kerrismiles | @nathankauspedas | @nuggplug | @robhustle | @rocknrolldm |
| @scottiemac | @spark | @thealchemista | @triberiseup | @truniversal |
| @wearechange-co |
---
How I want to help you get started
I want to help you launch into the world of Steemit! I'm now up over 940 followers on Steemit, and quickly building SteemPower myself; I just moved all my other crypto-currencies into STEEM! I want to use my SteemPower to up-vote your posts, I'm going to re-steem your introduction post (so all of my followers see it), and I'' buy you a @randowhale vote as part of my project: #payitforward. I'll also be doing regular updates on The Tribe, including new folks who have joined, and some of my favorite articles for the week.
I'll be here for you if you have any questions, need insights, need help formatting, and so on. I'm releasing parts 2 & 3 of the "Getting My Tribe on the Steemtrain!" series tomorrow and the next day, to help guide you through things as well:
2. Kenny's Tips & Tricks to Steemit Success (Plus a collection of in-depth guides)
3. Kenny's Guide to Writing Your Introduction Post
I also want to help you get connected with The @minnowsupport Project, #minnowsunite, the Steemit Culinary Challenge, and a variety of other wonderful projects in the world of Steemit.
---
A perpetual state of gratitude is there for us always, we just have to choose it.
---
If you enjoyed this post, and want to support my work in the physical & digital worlds, please consider following me and up-voting (maybe even re-steeming) this post.
---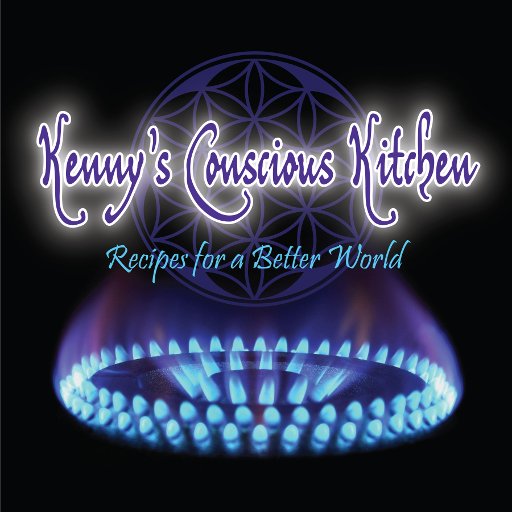 I am in a perpetual state of abundance, and I am grateful and appreciative of it
Patreon: https://www.patreon.com/kennysconsciouskitchen
Bitcoin: 1FhTQQB7QD9xh4t3VqeenZFfCtf5uZAzMt
ETH: 0xf350af8bd751d10b8ed43d97a9a05a26b6d83005
DASH: XqrFJtPDdkFJtN2iamYfWZxDvGVunQWuEX
ETC: 0xd2f7a6e2b87d78b0d65e6b3da7b8461ec0d3b6fc
Augur: 0xf350af8bd751d10b8ed43d97a9a05a26b6d83005