Today, for some strange reason, I felt called to actually look at Steemit.com's trending page... Not the sort of place that I usually frequent. To start things off I scrolled right past the first 10 or so, safe to assume they're all just folks paying bid-bots. A little ways down the page, I found @steemitblog's newest post: Steem 19.10 Officially Released: AppBase, RocksDB, Unlimited Content Editing, and More!
There are quite a few things mentioned in the post, some of which are for the witnesses and super-techy folks, and I recommend reading the whole thing, as it definitely affects you. Go ahead, I'll wait :-)
This piece right here was by far the most exciting for me:
Unlimited content editing (past seven days)

The release will include a change to allow unlimited content editing (beyond seven days)!

Once the 19.10 release is deployed to production nodes (by the witnesses and RPC node operators), the blockchain will allow changes past the seven-day threshold. After that, it will be up to individual UIs to support unlimited content (or not).

Steemit has already created pull request 2826 to update condenser to allow unlimited content editing, which will be deployed to steemit.com after a sufficient number of witnesses have updated.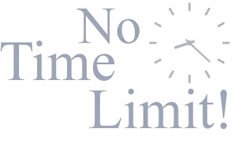 Wooooooooo! This is SUCH an exciting change! I don't know about you, but I have LOTs of old posts that I later found one misspelling in, or that I want to continue updating because it is the main post about a specific project... but because of the 7-day window, these posts have become more and more useless (besides not earning rewards anymore).
Now, whenever this new thing launches, we'll finally be able to update things forever. The most exciting concept for me is to create bookshelf posts, one each for different topics, and then link those bookshelves in my blog's signature, a la @creatr! When he first told me about the idea, I didn't jump on it since I would have to continue re-posting those shelves, but with this new functionality, I am definitely going to go for it!
Things are getting better here on Steemit, and @Dan's been talking more and more about Steem 2.0 over on EOS... Exciting times folks! So grateful to be here, now, riding this amazing wave of evolving human consciousness.
Image Source: No Time Limit
---
---

---
---
If you enjoyed this, you may enjoy some of these highlights of my blog:
"Greatest Hits/Table of Contents" of my first 2 years on Steemit
You've Created Your Steemit Account and You're Ready to Get Started... What Now? [New Steemians Start-Up Guide]
The 8 Pillars of @TribeSteemUp: Clarification, Refinement, and Re-Casting the Spell
The Status, Vision, and Needs of Real Life: The Role-Playing Game
Be Empowered Official Announcement & Website Launch - 3 Days of Steem-Powered, Holistic Empowerment
---
---