Here we go with episode 18 of my series: "2 Minute Steemit Tips", where I do my best to concisely and thoroughly break down some of the key things needed to be successful on Steemit. If you've got any questions about the platform, please feel free to ask them in the questions; not only will I answer them (if I can), but maybe they'll be the basis for my next episode (in which case I will mention you as the inspiration).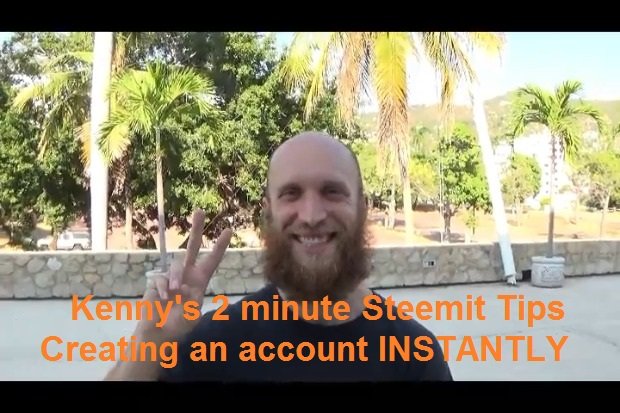 | ▶️ DTube | ▶️ IPFS | ▶️ YouTube | ▶️ FaceBook |
Previous Episodes
| Episode 1 | Episode 2 | Episode 3 | Episode 4 | Episode 5 | Episode 6 |
| Episode 7 | Episode 8 | Episode 9 | Episode 10 | Episode 11 | Episode 12 |
| Episode 13 | Episode 14 | Episode 15 | Episode 16 | Episode 17 | Episode 18 |
How to create an account INSTANTLY
Today, I'm breaking down a question that I definitely get asked a LOT: How can you create an account without waiting for a 1-2 week approval, and/or when you've already created one?
The answer is quite simple (and is looking like it will be even more simple after the next hard-fork), you just hop over to anon.steem.network and create one there. @anonsteem is a project created by @someguy123, to help people skip the delays, create multiple accounts, and just have more flexibility.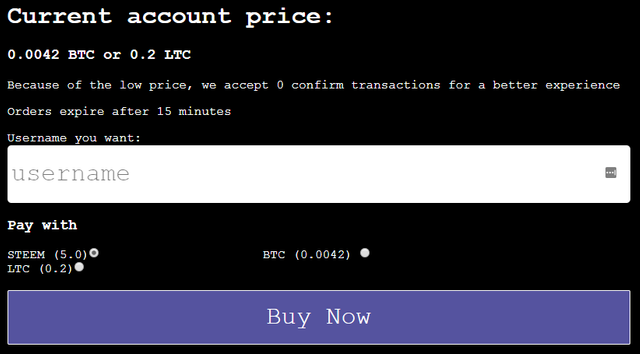 The process:
Go to anon.steem.network
Choose your username & method of payment
The page will give you an address to send to (and a memo if you chose STEEM)


LEAVE THE PAGE OPEN!!!
As soon as payment is received, the page will update itself and give you the account password


Log in on steemit.com and CHANGE the owner key ASAP.
Remember to backup your private keys (check out this "Tip" for the breakdown on keys)
For this example, I created an account for my friend, @geliquasjourney, maybe you'd like to go follow her :-)
Generally speaking, the cheapest option is to pay with STEEM, at least whenever I've checked. Right now, using the current rates on CoinMarketCap, the price for an account breaks down as:
5 STEEM x $3.44 = $17.20
0.2 LTC x $216.88 = $43.38
0.0042 BTC x $10,656.30 = $44.76
Remember that some of that cost is used to start the account off with SteemPower. If you pay using STEEM, it's actually only costing you 2, as the other 3 will be in your account's SP :-)
Obviously, for some people the idea of paying for an account doesn't really make sense, but there are a few reasons to do this:
The account is created instantly, rather than waiting a week or more for the approval process
You can create as many accounts as you want, versus the 1 free account allowed through steemit.com's process
For me personally, I mostly use it as a great way to get friends started with an account, and give them a bit more of a headstart (3 SP to start instead of 0.5 SP)
If you find this tool useful, please remember to vote for @someguy123 as a witness!
---
---