HELLO STEEMIANS!
Finally I'm hitting that submit button again! All bloggers know that growing a new following takes focused daily effort right? Well I'm not going to make any excuses, all I've done here the past few days is read and absorb.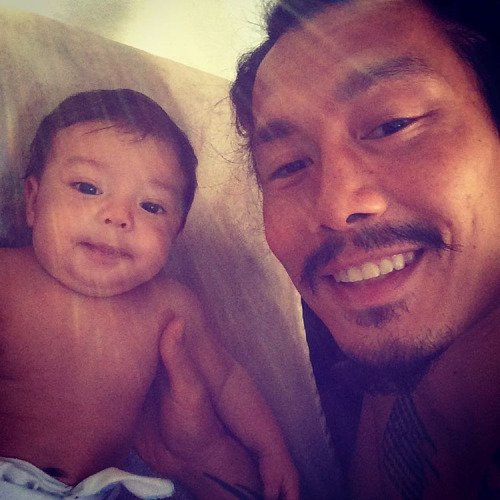 As you know from my previous posts, we have a beautiful 2 month young Son.
So my online time has really been trimmed down to a minimum. Although I have managed to post a pic-a-day to our Instagram photo diary, here's our latest selfie. Parenting life seems to be settling more into routine, Daddy's getting ready to Steem it up!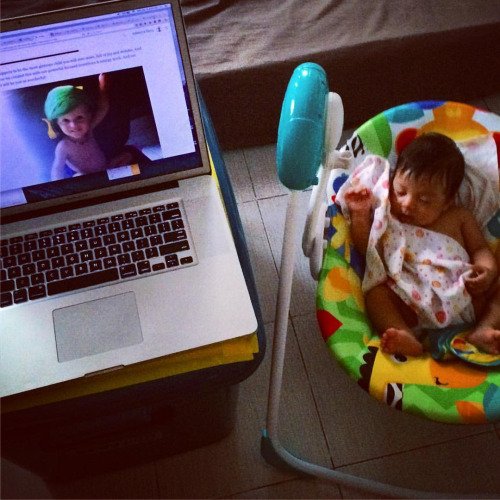 The community here is incredible, so many helpful people with well written articles. It's great seeing so many free thinkers living outside the box too. I just read this post from @cian.dafe and I found it really helpful in finding new people to follow. He's got a ton of great content, I've barely scratched the surface.
---
WHAT HAVE I LEARNED SO FAR?

Well you get back what you put in! That's true in life I guess and true in Steem it seems. Quality over quantity and perhaps more accurately consistency is what gets rewarded. Long form posts seem to do well, especially when focused on prospectin' them dollars. Pictures are a must and I dunno if videos add that much value but if you create 'em share 'em, just makes sense right?

I arrived here firstly as a blogger, that's what I've been doing the most. I love supporting the crypto-currency movement, have done some micro trading and we have holdings in bitcoin. I know some basic coding and I've also been in the affiliate and network marketing space for a few years now. However most people only know of me from the other side of my life.. I've been making adult movies for the past 10 years.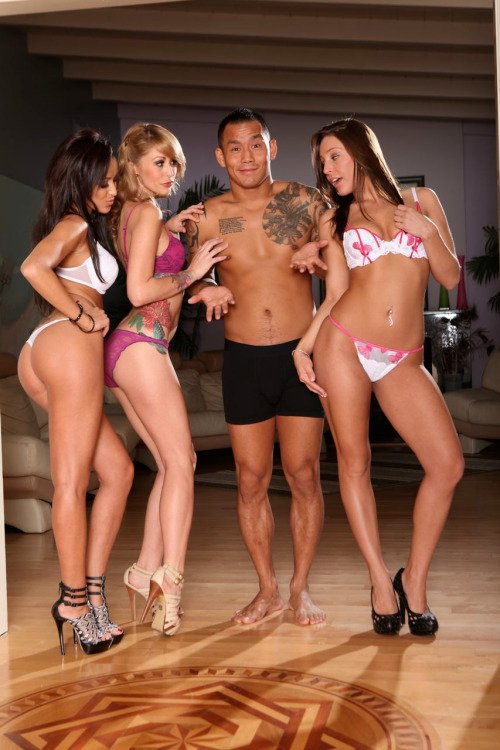 My intention here is to use the content I've already created to help illustrate and tell my story. When people ask me about my life I always did my best to answer them, that's how I got into blogging and then affiliate marketing in the first place. Now that we have Steemit, the pay back for our efforts is even more attractive. So I'm doing my best to share how we got here. Living healthy, happy and free while looking forward to whatever happens next.
---
FREEBIRD CAFE :]
So where we left off in the last episode we had just found out about Jamie's pregnancy. Today we visited with our beloved friend @lisabyrd, who runs a non-profit here in Chiang Mai called Thai Freedom House. As well as an incredible learning center, donation center, charity store and vegan cafe called FREEBIRD CAFE (facebook.com/FreeBirdCafe).

She was doing another fund raiser for the children so we went along to support and spend as many bahts as we could. Her delicious vegan, gluten-free, banana based pancakes bring all the boys to the yard! Oh man they're so good.. and filling. You always want more and yet you just can't physically eat more!

I'm gonna do a dedicated promo vlog for her and her projects some day, perhaps between eating more pancakes? For now though check her links and encourage her to jump on Steemit. She's one of the first people I introduced here and she has some fantastic life and travel stories. As well as all her charitable projects, protecting and providing for so many people.

Anything earned from this post I will go put directly in Lisa's hand. Perhaps then she will be more encourage to see what this incredible community can do help improve everyone's lives!

Wholeness.