Steem Tag Search v1.1 Update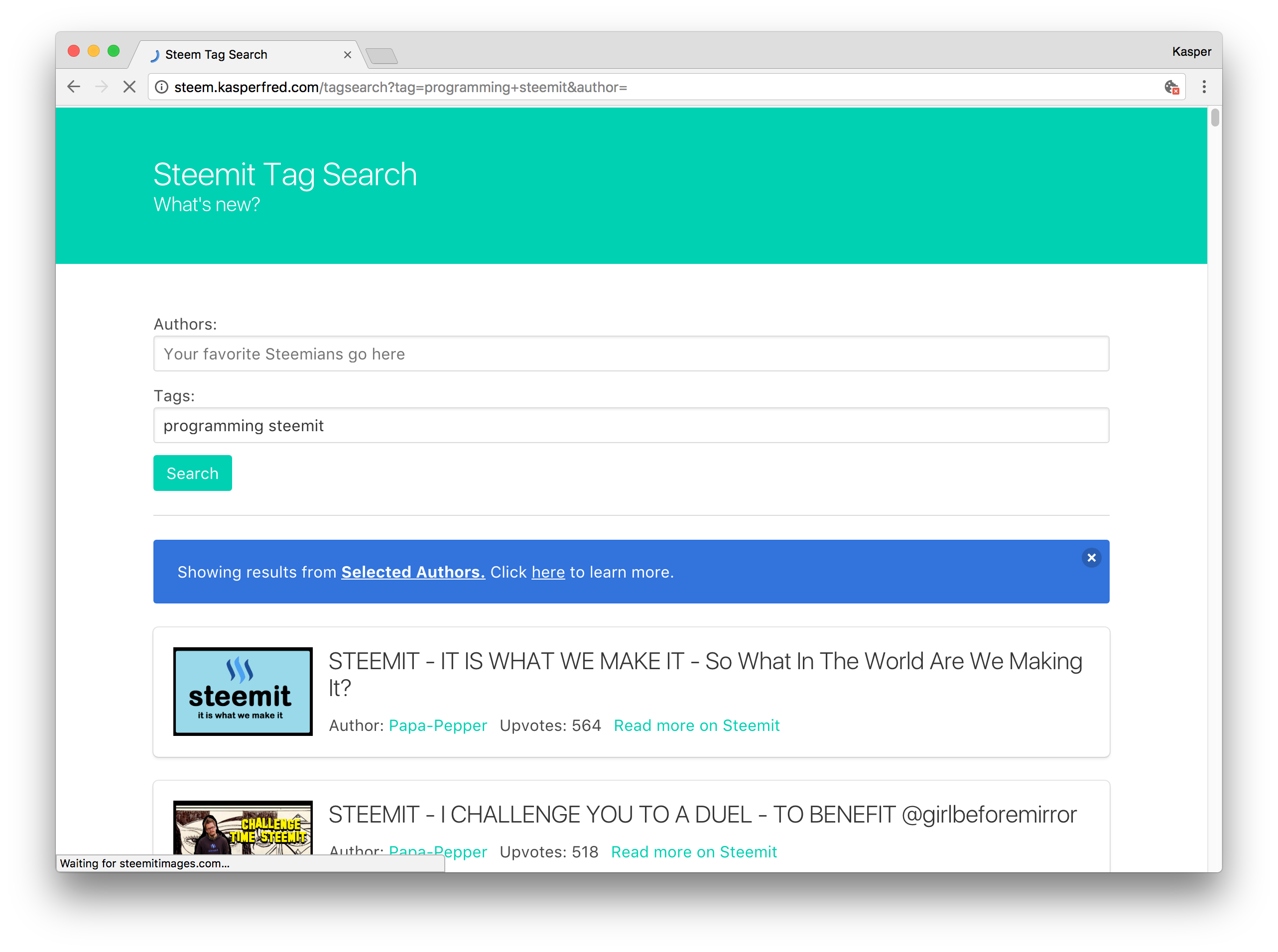 This is the first major update since Steem Tag Search went live , and people flooded the site, a little more than a week ago.
A new url:
This is to ensure 24/7 accessibility which is currently not possible with the old domain. Furthermore, the servers for the new URL are on the US East coast while the serves for the old url are positioned in Europe, so if you have a high latency, you may experience performance gains by using the other url. The old url will still be active for a while.
The primary focus of this update is performance.
We have been able take the wait time down from a few seconds to nearly instantaneous for certain actions (see video below).
A special thanks to @teambuktu for coming with suggestions for performance improvements, and for helping with making the application more mobile friendly.
Furthermore, @lighteye's suggestion about multi-tag-search has been implemented along with multi-author search.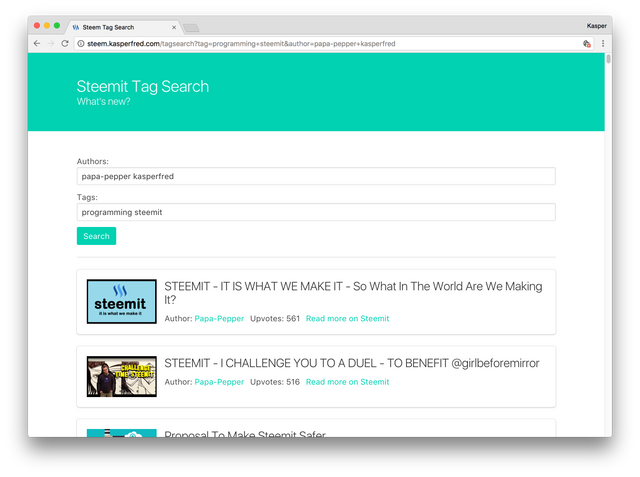 This means you can select the authors, and tags you like, bookmark the url, and use Steem Tag Search as your primary Steemit content discovery tool. No longer do you have to scroll through your feed of posts that are about topic you don't care about. You can try it here
Finally, a program called Selected Authors has been introduced. It aims to make it easy to discover content from new authors, and helps writers with a small audience get more exposure. You can read all about it here.
I'm really happy to see so many pitching in with ideas, and people who help make the application better. Even though I don't have time to implement all the suggested features, I keep them in mind when designing future updates. I'd love to hear more suggestions, and criticism of the application.
You can find the full changelog here